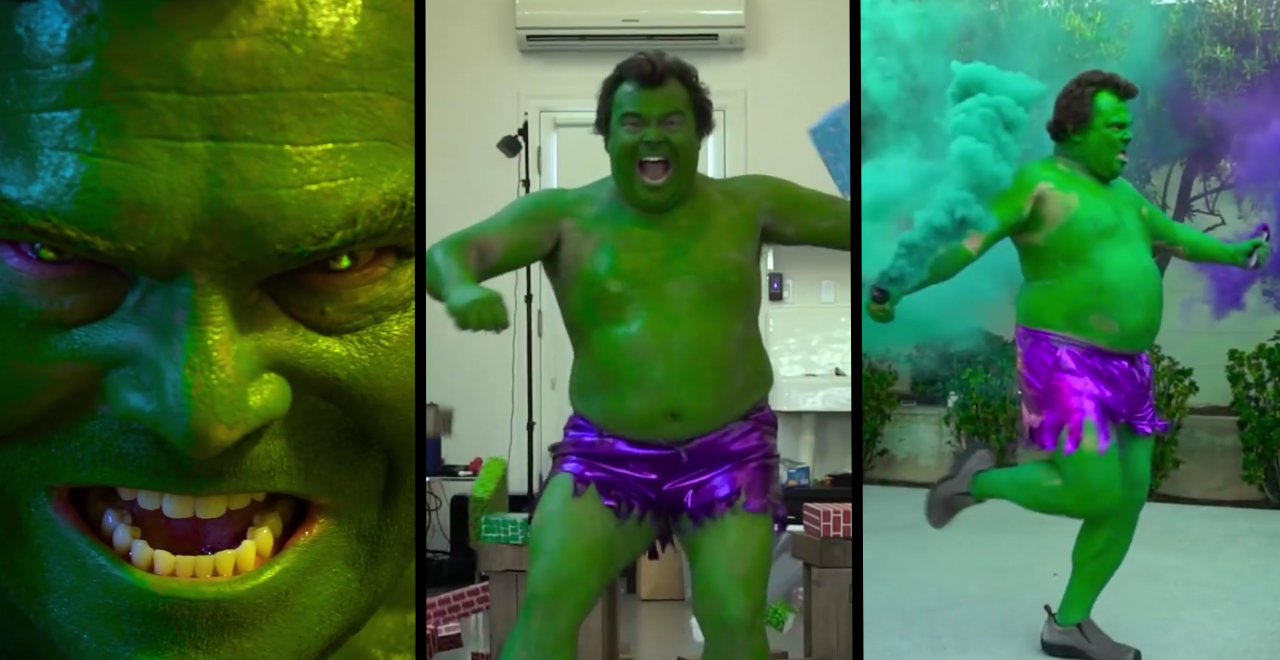 Credit: Instagram/JackBlack
He's the greatest Marvel star we never got, at least not yet. Jack Black, one of the funniest actors of all time, is back with another killer Avengers impression. Fans have been begging to get the star into a proper Marvel film, as they have been conjuring all sorts of roles he could fill.
In the meantime, Black is showing off his superhero chops. First, it was Spiderman, and he knocked it out of the park. For some, that would be all they needed to scratch that super itch, but Black upped the ante next with his brilliant Thor.
View this post on Instagram
You can really feel those God of Thunder vibes. But now, Black is continuing to move down his Avengers impressions, this time taking on The Hulk. And this is his finest work yet.
View this post on Instagram
He's breaking through walls, pulling airplanes out of the sky, punching tanks into oblivion, dancing like a Wildman, showing off his sick guitar skills…wait, what? Well, this is a version of The Hulk we could all support. We have 40 different Spider-Men, we can have a few Hulks.
Black even gives a great behind-the-scenes vignette about how The Hulk all came together.
View this post on Instagram
The video is hilarious, like most of what Jack does. And I know everyone wants him to be in a Marvel movie, but at this point, we need to think bigger for him. A total reboot of The Avengers, but with Jack Black playing EVERY Avenger in it like it's a Madea superhero movie or something.
We've seen him nail half the team anyway, so there's no limit on what he can pull off, and he might be the only actor capable of going toe-to-toe with Jack Black. I'd even read that as a comic book.
So, we've seen what he can do, now it's time to pull it all together in the ultimate Jack Black superhero trip.