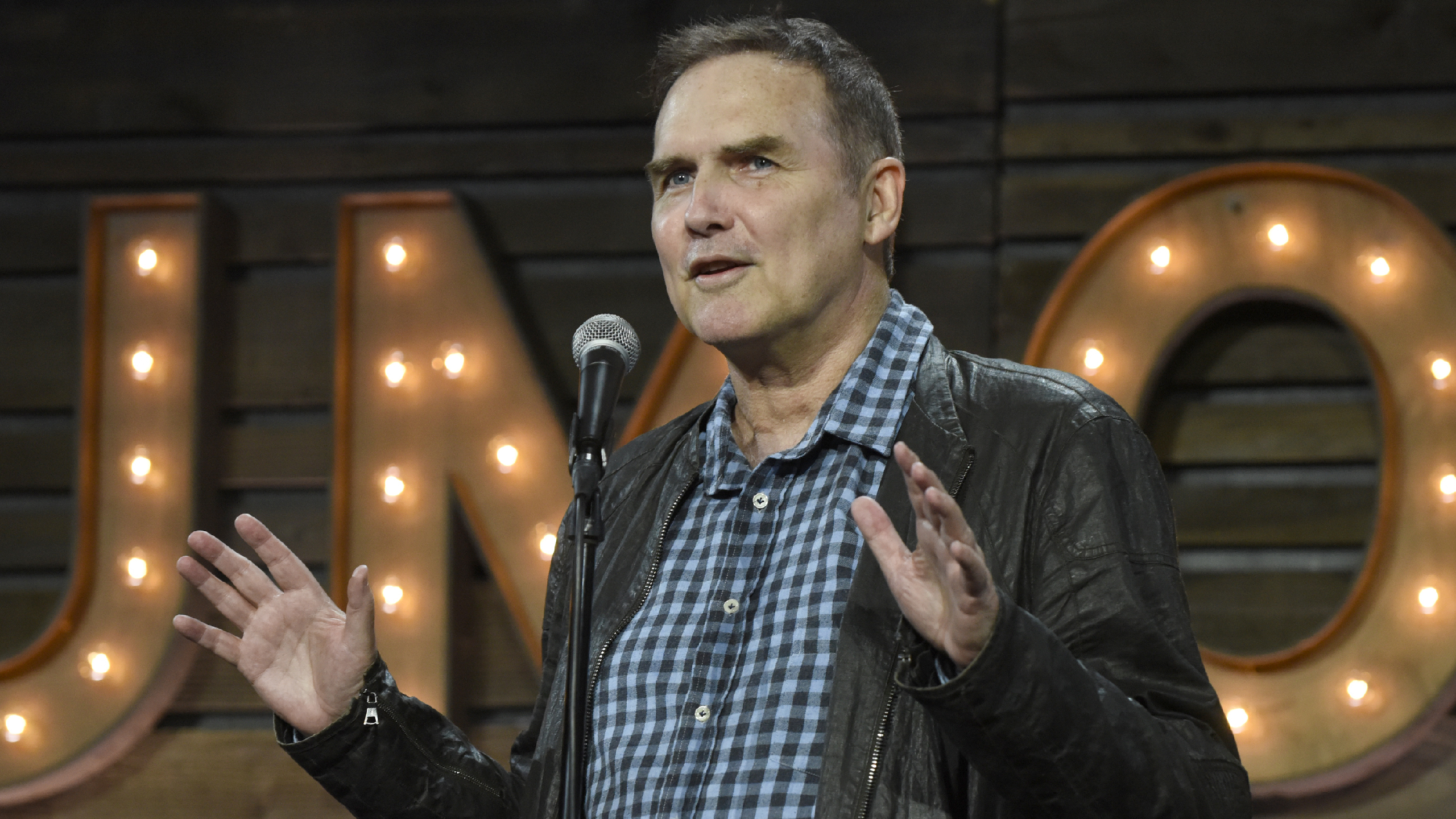 Credit: Tim Mosenfelder/Getty Images
The sudden death of comedian Norm Macdonald shocked us all. But the outpouring of tributes from far and wide have perfectly framed the man who loved jokes so much. Instead of stuffy or haughty think pieces, people just shared his jokes. Clips of his best talk show appearances, interviews, and stand-up bits circulated online and trended in the days after his passing.
The best way to celebrate the life of a comedian is to remember his jokes. Whether it was his Moth joke, his Comedy Central Roast set, his Conan appearance, his ESPY jokes, or his Weekend Update bits, people were relishing his greatest hits. His legendary and emotional final appearance on Letterman was also re-shared far and wide.
But in terms of written tributes, the best one of all was penned by Macdonald himself. In 2016. Macdonald wrote a poignant summary of his outlook on life and how he'd be remembered in his fictional memoir "Based on a True Story."
I think about these two and a half pages from Norm Macdonald's book constantly. When I reviewed it, I wrote that they would "make for a fine eulogy"—and I swear I didn't mean anything by it. But they do. pic.twitter.com/vxLRAd2OeP

— Sean O'Neal (@seanoneal) September 14, 2021
"I think a lot of people feel sorry for you if you were on SNL and emerged from the show anything less than a superstar. They assume you must be bitter," he wrote. "But it is impossible to be bitter. I've been lucky. If I had to sum up my whole life, I guess those are the words I would choose, all right."
He also wrote that fame made the world feel a little less cold and that his job as a comedian took him to places in the world he never thought he'd see. And the best section was what he wrote about gambling on himself.
"I lost it all a few times. But that's because I always took the long shot and it never came in," he wrote.
"And if you're at the table and you're rolling them bones, then there's no money in playing it safe. You have to take all your chips and put them on double six and watch as every eye goes to you and then to those red dice doing their wild dance and freezing time before finding the cruel green felt."
Macdonald passed away last week after a private battle with cancer.