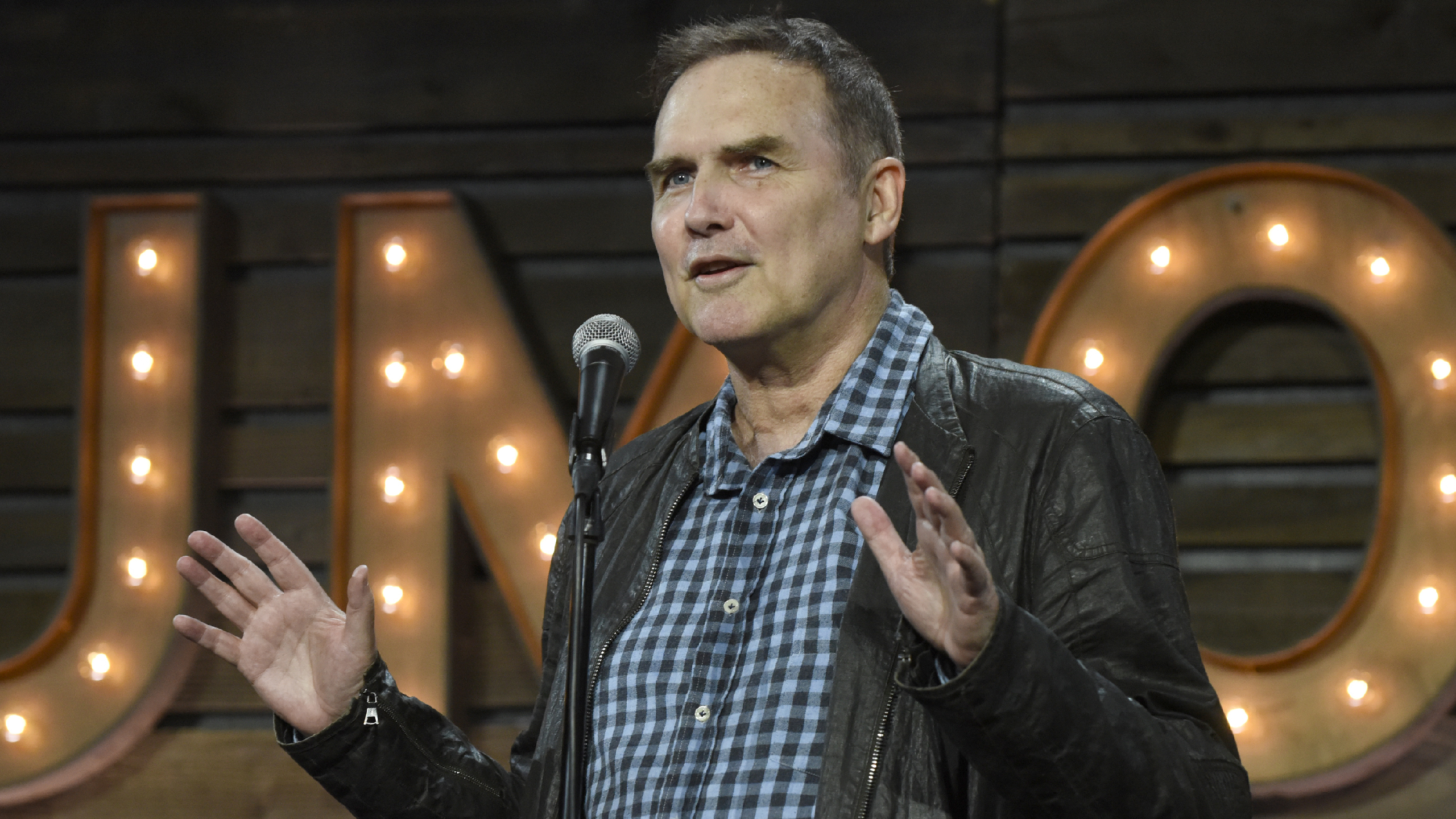 Credit: Tim Mosenfelder/Getty Images
Norm Macdonald, the beloved stand-up comedian, actor, and former "Saturday Night Live" star passed away suddenly Tuesday after a long, private battle with cancer. The entertainment world was rocked by the news, as Macdonald was largely successful in hiding his diagnosis from fans and family alike.
His management company announced the news to media outlets and Lori Jo Hoekstra, who is close friends with Macdonald, was with him at the end. She said he had been battling cancer for almost a decade but didn't want it to affect how people saw him.
"He was most proud of his comedy," Hoekstra said. "He never wanted the diagnosis to affect the way the audience or any of his loved ones saw him. Norm was a pure comic. He once wrote that 'a joke should catch someone by surprise, it should never pander.' He certainly never pandered. Norm will be missed terribly."
Norm Macdonald was one a kind, and he never pulled any punches. He changed the "Weekend Update" segment on SNL with his willingness to go for the best joke at all costs. He was memorable in "Billy Madison" and "Dirty Work", but was probably best known for his stand-up.
He appeared on "Late Night With David Letterman" a ton and he was the final stand-up to perform on the show. His set is revered among many comics for the pitch-perfect send-off he gave the TV legend.
Tributes poured in from the entertainment world, and likely will for some time. Steve Martin called him one of a kind, Seth Rogen called him a "comedy giant" and one of the funniest people of all time.
Oh fuck. I was a huge fan of Norm Macdonald and I essentially ripped off his delivery when I first started acting. I would stay up specifically to watch him on talk shows. He was the funniest guest of all time. We lost a comedy giant today. One of the the all time greats. RIP.

— Seth Rogen (@Sethrogen) September 14, 2021
Norm is the pinnacle of bravery and originality. 💔 https://t.co/UfeNoEUlUv

— Whitney Cummings (@WhitneyCummings) September 14, 2021
RIP Norm MacDonald. I saw him perform live when I was in college. It was one of the most memorable performances I've ever seen. A complete mastery of standup comedy performance and an unparalleled passion for the art of writing jokes. Never met him. Love to his friends & family. https://t.co/gpWlNy2hwN

— Mike Birbiglia (@birbigs) September 14, 2021

RIP to one of the funniest people to have ever lived.