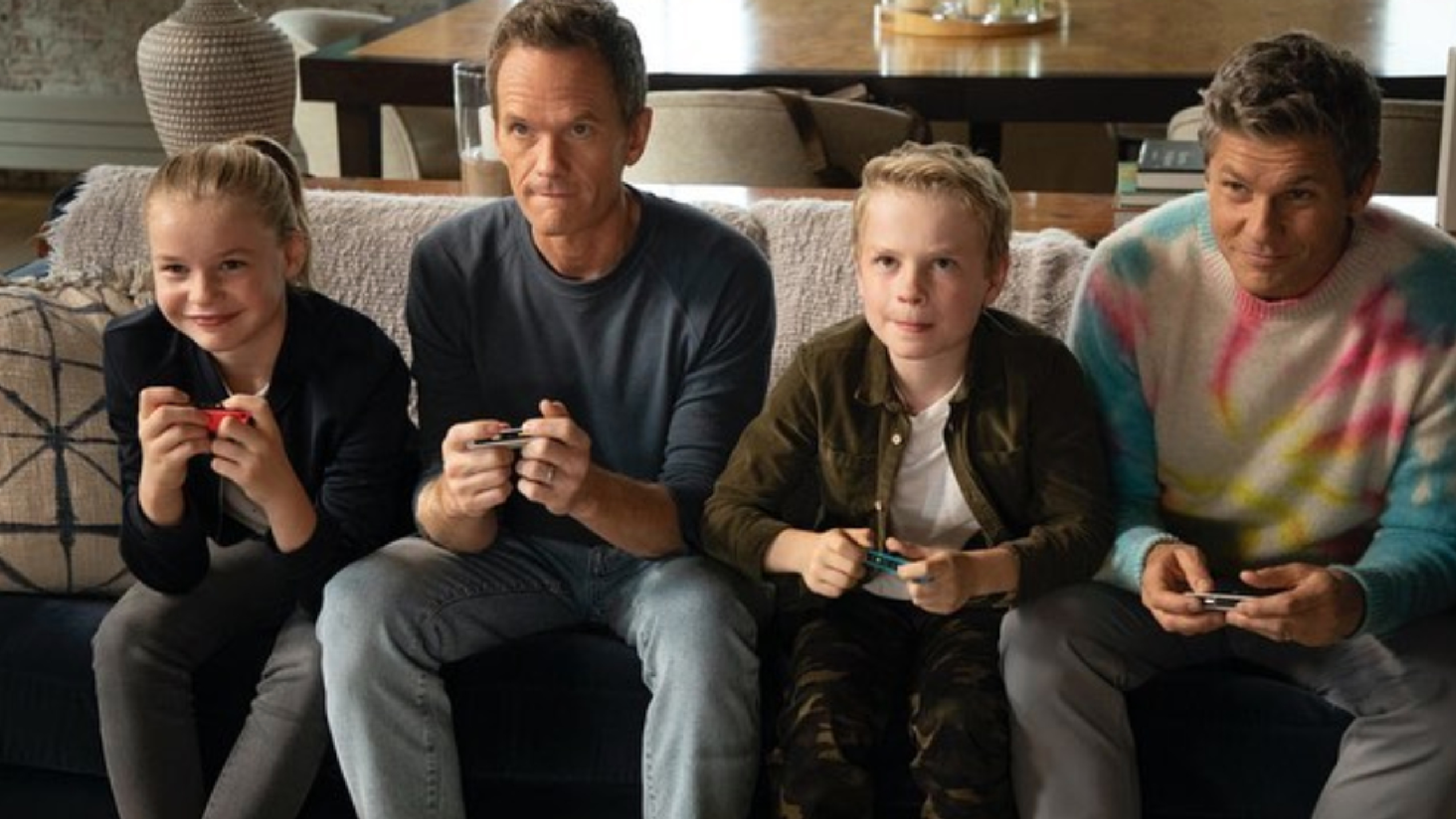 Credit: Nintendo Instagram/NPH
Neil Patrick Harris has run into a problem many dads face eventually when it comes to gaming with your kids; they have started destroying him. The actor, who is starring in a holiday movie for HBO about getting an NES, teamed up with Nintendo to promote the release of Big Brain Academy: Brain vs. Brain as well as the upcoming movie. Brain is out December 3rd on Switch and NPH got to play it with his kids ahead of the release.
In an interview with People Magazine, he revealed that he rarely leaves those gaming sessions as the winner. His 11-year-old twins crush him regularly.
View this post on Instagram
"I thought the older I got, the more nuanced my skill set at say, Super Mario Kart would be, and I think that's not true," he said. "I think the synapses must slow down, or my children are just very, very skilled because they whoop me pretty much uniformly. It's demoralizing, but I'll take it, and watch them laugh at me."
Every dad hits this stage eventually, whether it's playing your teenager in 1-on-1 on the driveway, or having them 'whoop you uniformly' on a gaming system. It's fun to drop the hammer on a second-grader in Mario Kart, but it is less fun when he becomes a fifth-grader that doesn't hesitate to humiliate you.
Still, nothing beats gaming with your kids. It's another layer of your relationship and one previous generation didn't get to benefit from. Harris said he's been a fan of Nintendo since he was a kid, and never dreamt he would someday be teaming up with the company. It's earned him major dad points with his kids too, as they got to play the game early.
Even if their promo video makes it seem like Harris is a little bit better at it than he really is.
He also said he uses the Switch as a bartering tool with his kids, only letting them play with it after finishing schoolwork. A nice trick most dads employ to get kids to take care of business at school, and it also gives us a little extra time with it to get a head start before the true showdown begins.