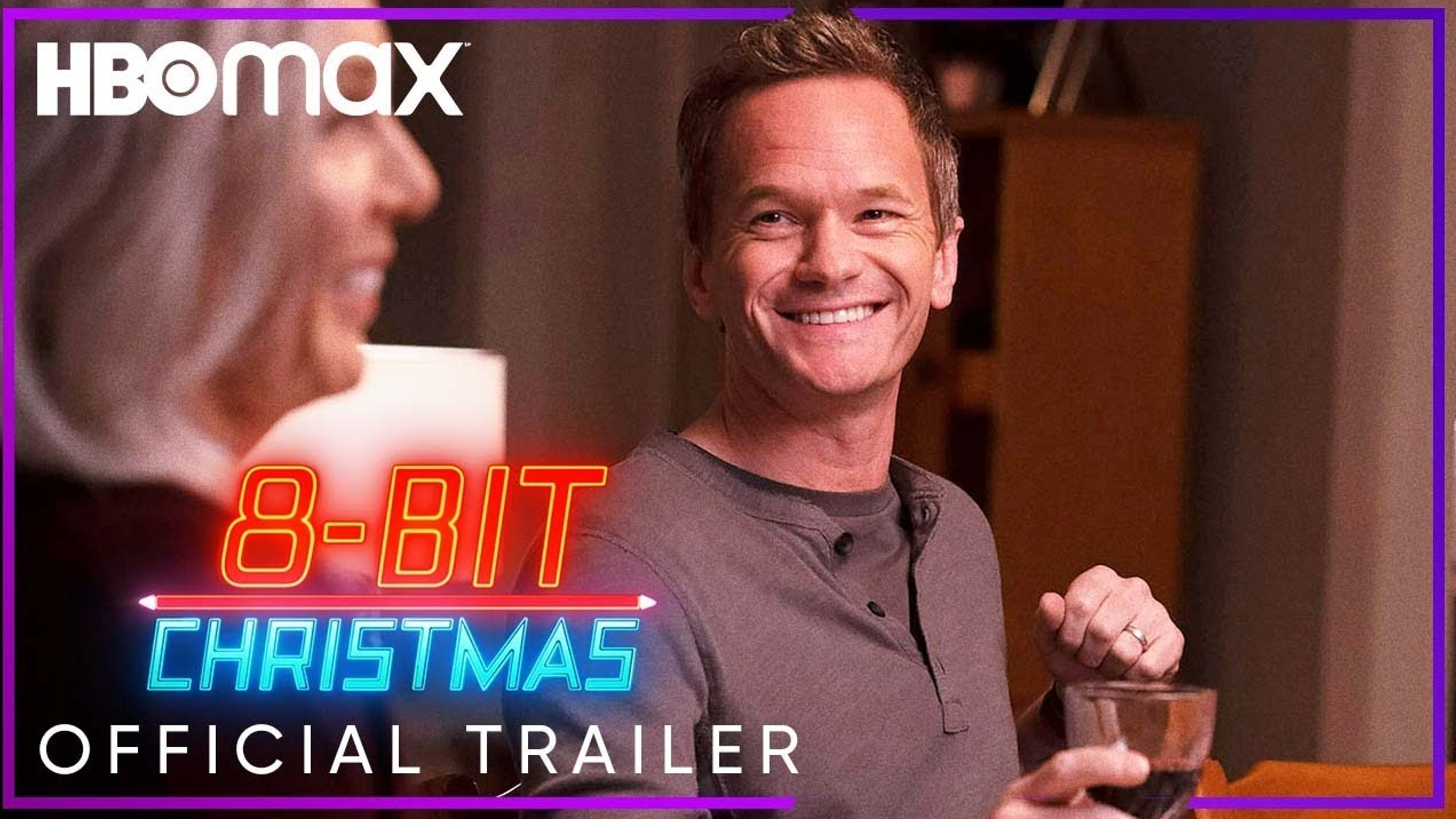 Credit: Youtube/HBO Max
If you grew up with a love for video games, Neil Patrick Harris' new film 8-Bit Christmas might just get you giddy with nostalgia.
8-Bit Christmas stars Neil Patrick Harris as Jake Doyle.  When the trailer begins, Jake is explaining a story to his daughter about how when he was younger, he absolutely needed an NES.  The only problem standing in his way was his parents.  Unfortunately, his parents banned Nintendo from their house (the horror!).  Not one to just sit by as other kids played classics like Super Mario Bros., Jake will go to whatever lengths it takes to get one of the beloved consoles in his hands.
While Harris narrates the story in the present-day, Winslow Fegley (Nightbooks) plays the younger version of Jake back in 1987 (or 1988, Jake is an unreliable narrator).  From the looks of things, it looks like it's total anarchy amongst his friends as they all try to get the coveted Nintendo Entertainment System.  There are even some quieter moments where Jake joins a contest where the first prize is an NES, tries to (unsuccessfully) sell Christmas wreaths to the locals, and even volunteers at a retirement home to feed the elderly.  It kind of reminds me of a modern-day version of A Christmas Story, which isn't a bad thing.
I have to admit I'm definitely looking forward to watching this with my family.  It brings back a lot of memories.  The one system I fondly remember getting is the N64.  I was 11 at the time, and waking up to that thing on Christmas morning was a dream come true.  I just spent the entire day playing Super Mario 64 and Star Wars: Shadows of the Empire.  Man, those were some great days.
8-Bit Christmas streams exclusively on HBO Max on November 24th, 2021