NYC Man Has Fostered Over 50 Young Adults as a Single Dad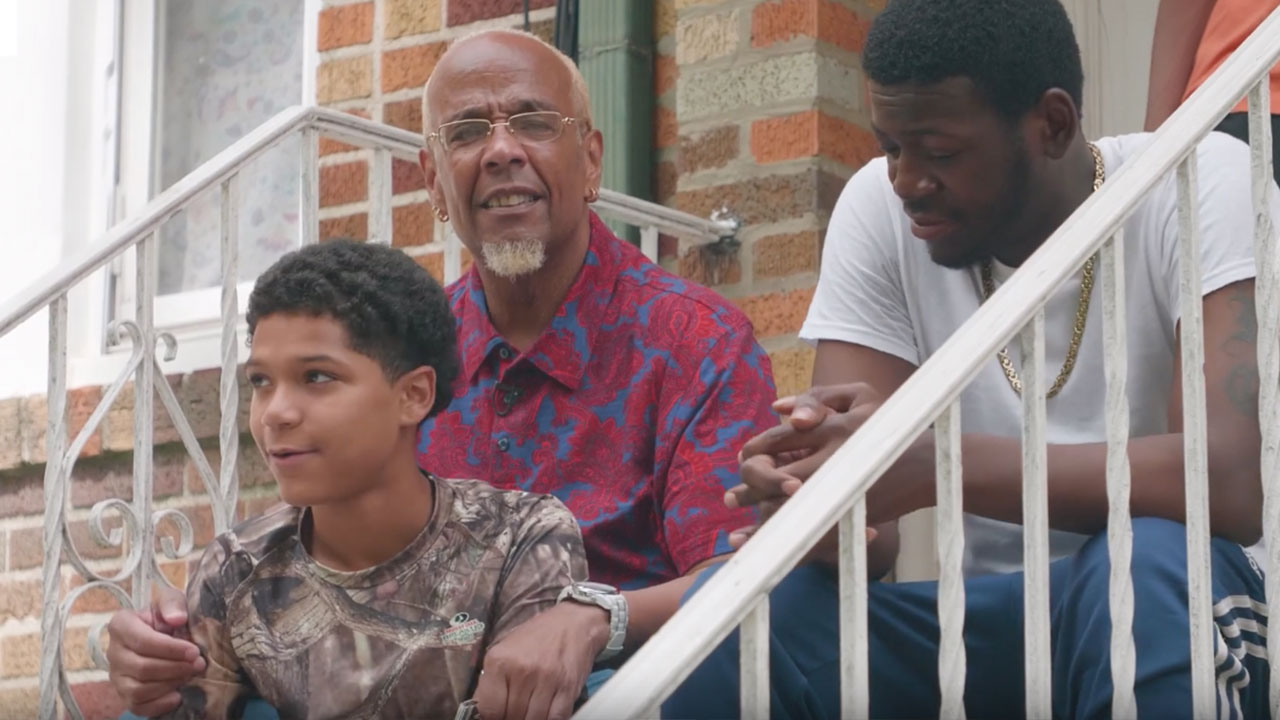 Adoption and foster care can be a solution for many young children in need of a home. However, there's an often-overlooked group of young people living in communities across the country.
According to NYC resident Guy Bryant "It's a big population."
Bryant is the community coordinator at New York City's Administration for Children's Services. His primary focus is young men, ages 18 to 21, who have since aged out of the foster program. Although technically adults, Bryant tells HuffPost many are still in need of help, guidance, and support. "When a youth gets 18 years old, a lot of times they feel like, 'I can do this.' Most of the kids, they can't admit who they are. Their identity is lost somewhere between the home they've lived in and the other 10 foster homes they might have lived in."
Having worked with youth in the city for over four decades, Bryant says it's things such as a physical home and stability that can make all the difference. "There's definitely a connection. My family was always willing to help other people. Especially one of my aunts. She was on a community board. So if there was a youth in trouble, she would always try to help him," Bryant said.
It's that sense of community and caring that led the now 61-year-old to dedicate his life to helping those in need. After spending 10 years as a house parent for an all-boys group home, Bryant transitioned into his current role at Supervision to 21, which helps young adults find housing, employment and any additional support they may need.
But in 2007, one of those young men asked Bryant for something much bigger. "Will you be my father? Will you take me?" After giving it some serious thought, Bryant accepted, and before long also welcomed the young man's friend and his friend's brother into his home. Within just a few years, the foster father was hosting nine young men, renting the floor above his apartment for extra space.
In the 12 years since first opening his home, Bryant has fostered more than 50 young adults. He admits it hasn't been easy, and that building a real relationship is essential in each case. "The difficult thing about building trust is their past interactions with adults. If I can get you to engage in conversation with me about how you're feeling and what's going on, then that right there, my job is done. They constantly need to be reinforced that 'I am here. I am going to do what I say.' My kids will tell you whatever I say, I'm going to do for you. I always do it because I don't want you to look at me like one of those adults who let you down."
With so many kids in need of a stable home, Bryant looks to continue fostering for as long as he possibly can. But it's not simply a place to stay — Bryant says it's a home. "You could become a brain surgeon or you could be a bathroom cleaner — it doesn't matter. Once you come into my home and you've been with me and you've been here, you're my kid for life. That's my approach. You'll always have a bed to come to, a shower to take — you'll always be able to come home. This is home."
Simply put, it's having a real parental figure that Bryant says can make all the difference.
"The Mr. Bryant approach is I love you regardless," adding "I'm a forever dad."