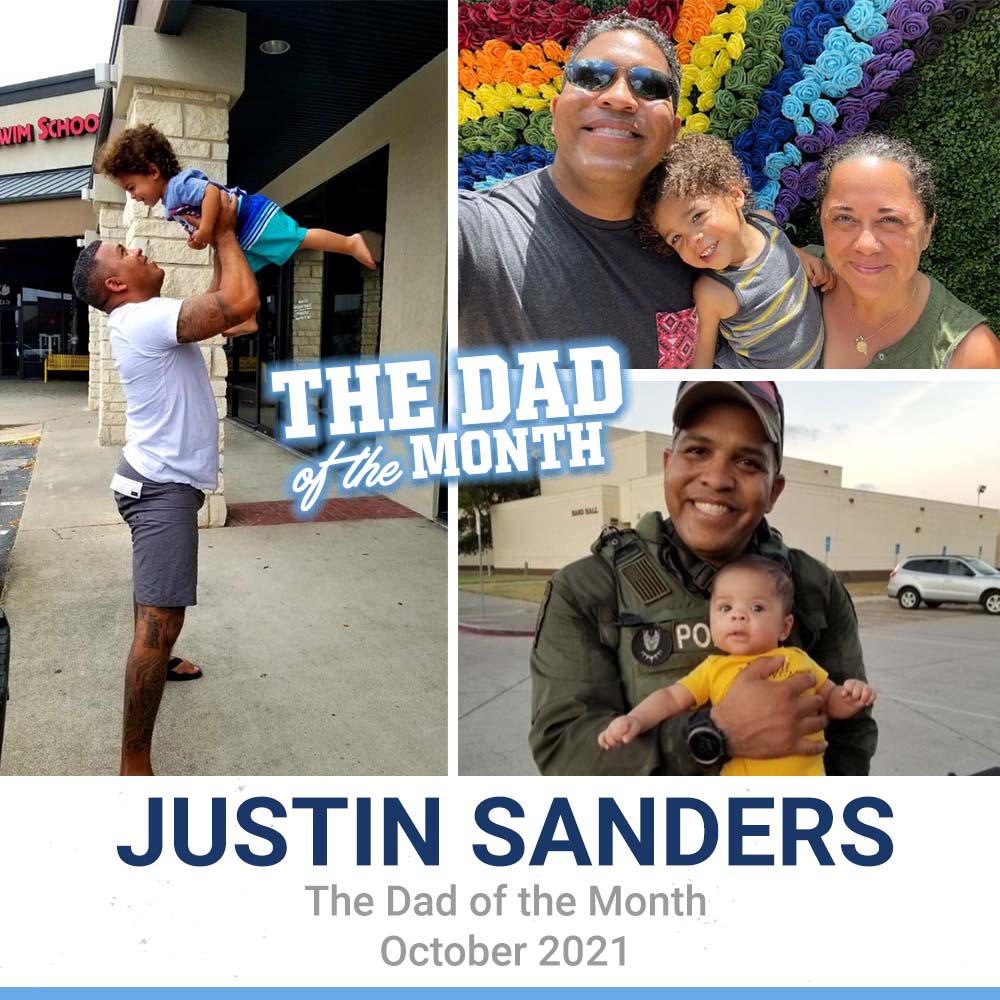 We are honored to announce The Dad of the Month for October 2021: Justin Sanders.
It's always inspiring when you hear about someone who goes above and beyond in the line of duty to keep others safe, and even more so when that individual gives it his all as a father as well. Justin is one of these incredible people. Not only is he consistently putting his life on the line for others but he's relishing in his role as a dad. His wife, Jennifer, couldn't help but gush over his constant hard work, humility, and loving support.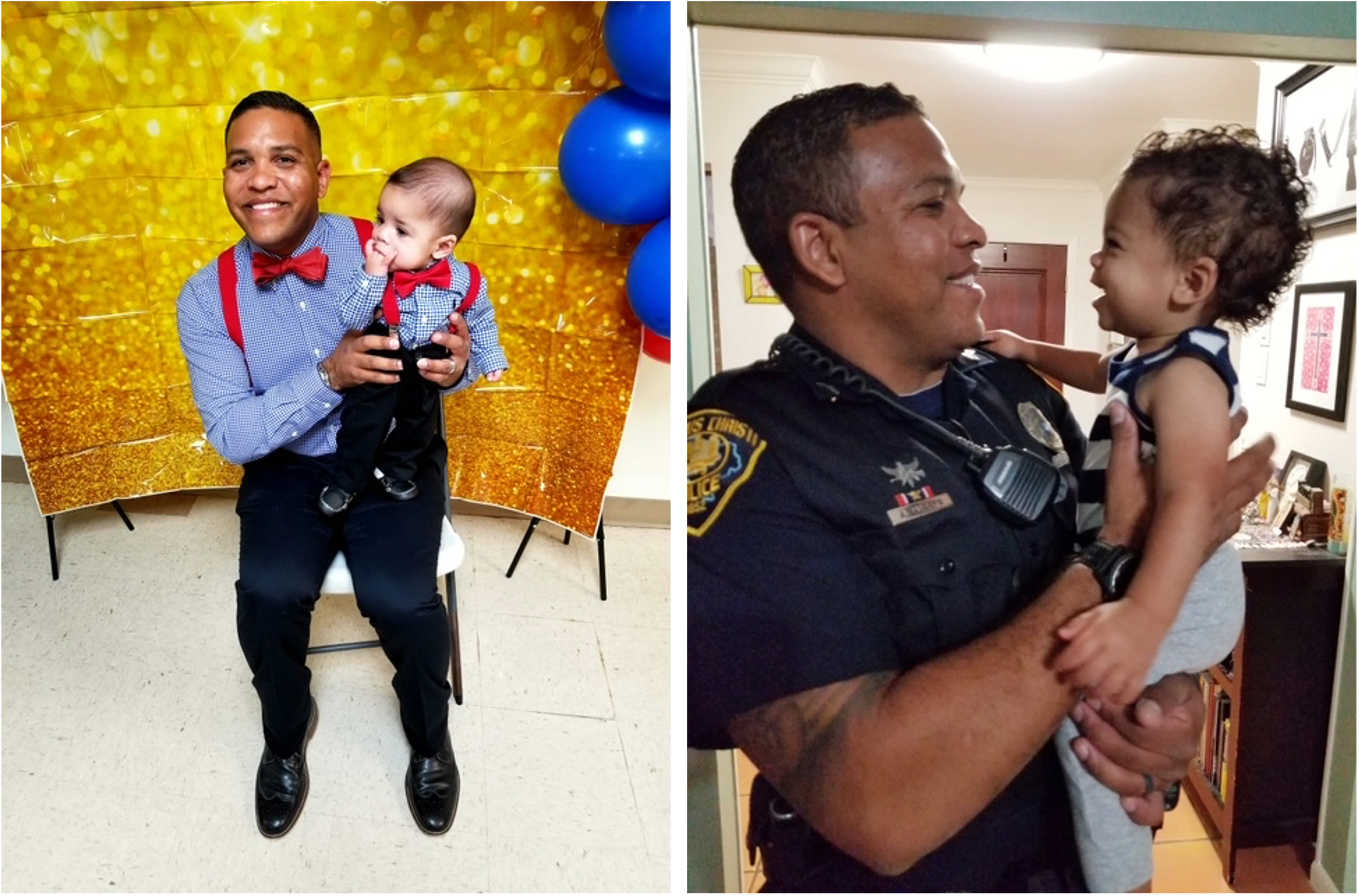 "Justin deserves recognition for being an outstanding spouse, father, friend, police officer, SWAT Operator, and Marine Corps veteran. Whenever anyone asks him, 'How are you?' he replies with 'Living the dream!' and smiles
"Despite experiencing and witnessing professional and personal tragedies, Justin remains positive, dedicated, and humble. He makes a difference every day in our family and in multiple communities. He has literally and figuratively saved people's lives, and I could not be more proud to know such an honorable person.
"Our toddler and I are incredibly fortunate that Justin is in our lives. We are constantly learning and growing while having fun in the process. We don't take anything for granted. If I am being totally honest, I am not sure how to summarize all of the ways that my husband is a badass. He is just such a cool guy and is somehow able to navigate changing our son's diaper one minute to helping a hostage rescue case the next minute.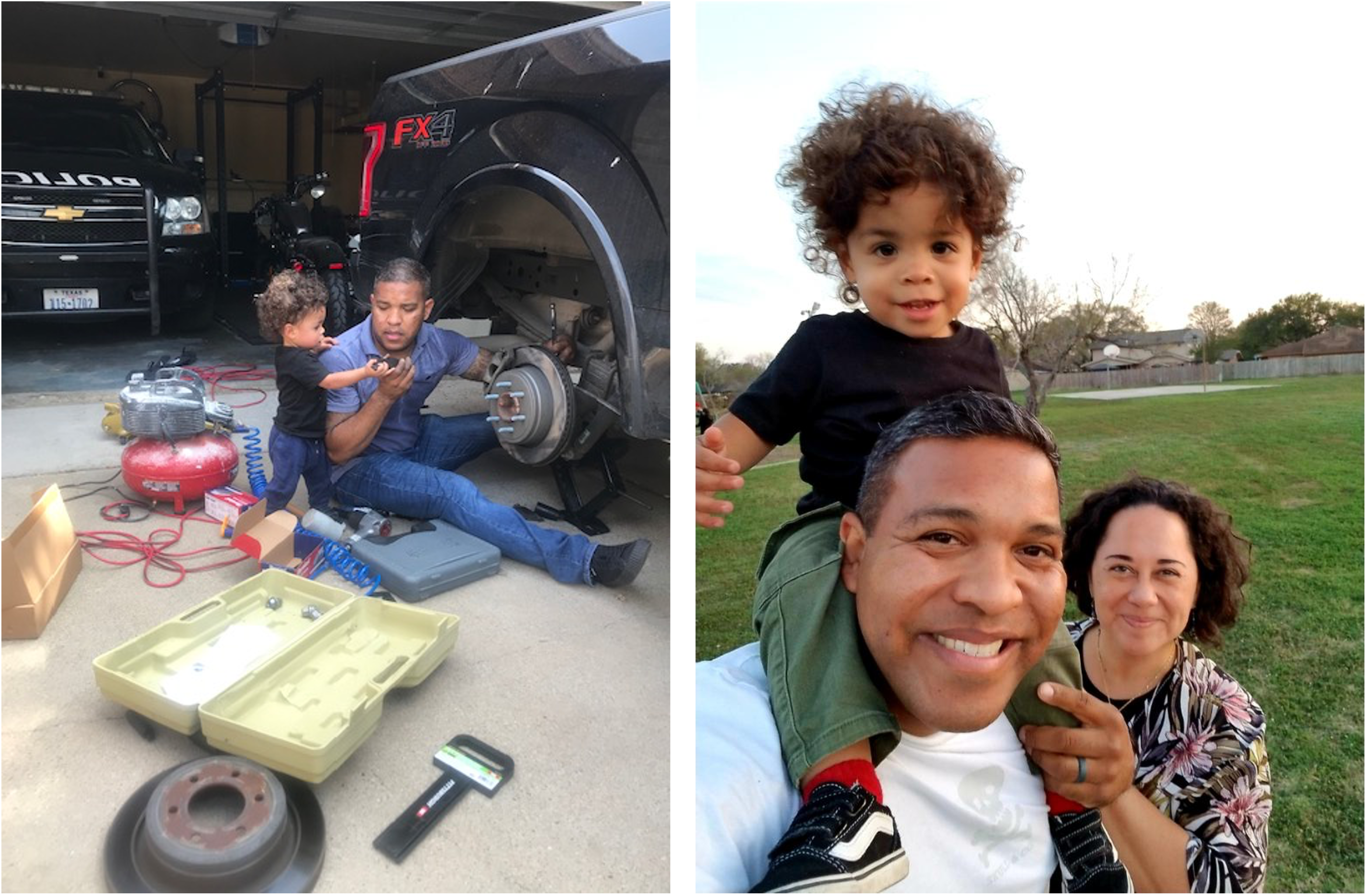 "He is a wonderful role model to our son. He teaches him every day to be respectful, strong, honest, kind, and helpful to others. He encourages our son to share books and toys at school, wait one's turn at the playground, clean up after making a mess, and be gentle with our elderly dog, Pluto. While teaching life lessons to our son, Justin has a great sense of humor and is quite playful. He has no problems when our son says 'I have the wiggles'; he just laughs and says 'Dad has the wiggles, too' as he dances around as well.
"Justin has tremendous patience with stinky diapers, late-night sleep training, bath time debates, and unexpected toddler meltdowns. He gives the best hugs. He is all in for all of life's ordinary and extraordinary adventures. And when times are tough – no matter the situation, scale, or intensity – Justin is strong and solid. He always 'has our six.'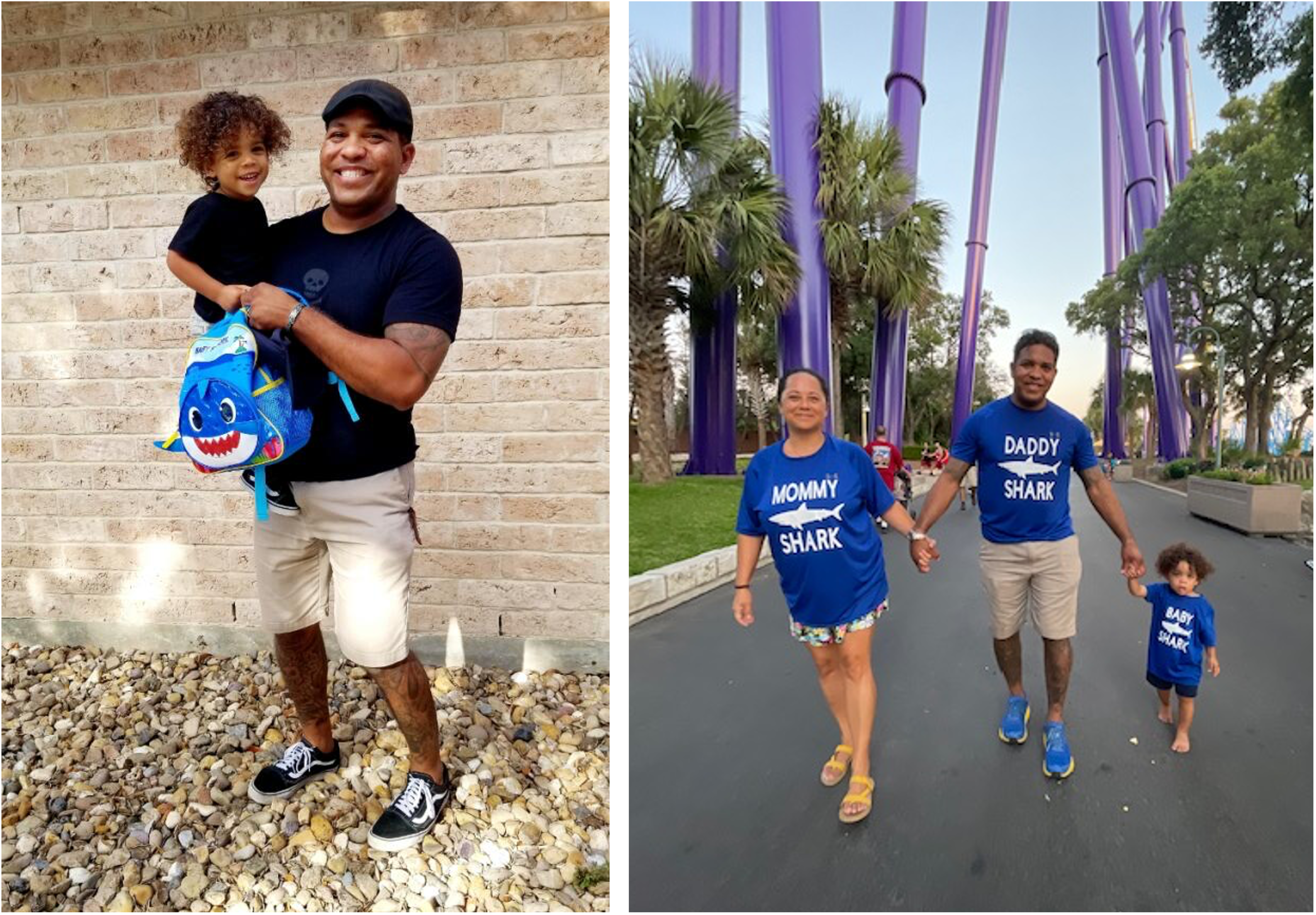 "He will talk your ear off about whiskey or craft beer one moment and then educate you on Texas laws the next moment. He has dad jokes for days and a movie quote for any mood. Justin supports me unconditionally during the ups and downs of motherhood along with my demanding career in higher education, too. I am so lucky and blessed that he is my husband. We make a great team and do our best to give our best to our family, friends, and communities."
---
To honor Justin's unwavering courage, fortitude, and general awesomeness, we're giving him $500 and some special edition dad gear. Justin is a wonderful example of a man who's willing to give his all to anyone in need, and especially to his family. Cheers!
Click here to read more or nominate a special dad in your life.