Official Mario Kart Racing Wheel for Switch is Speeding Into Stores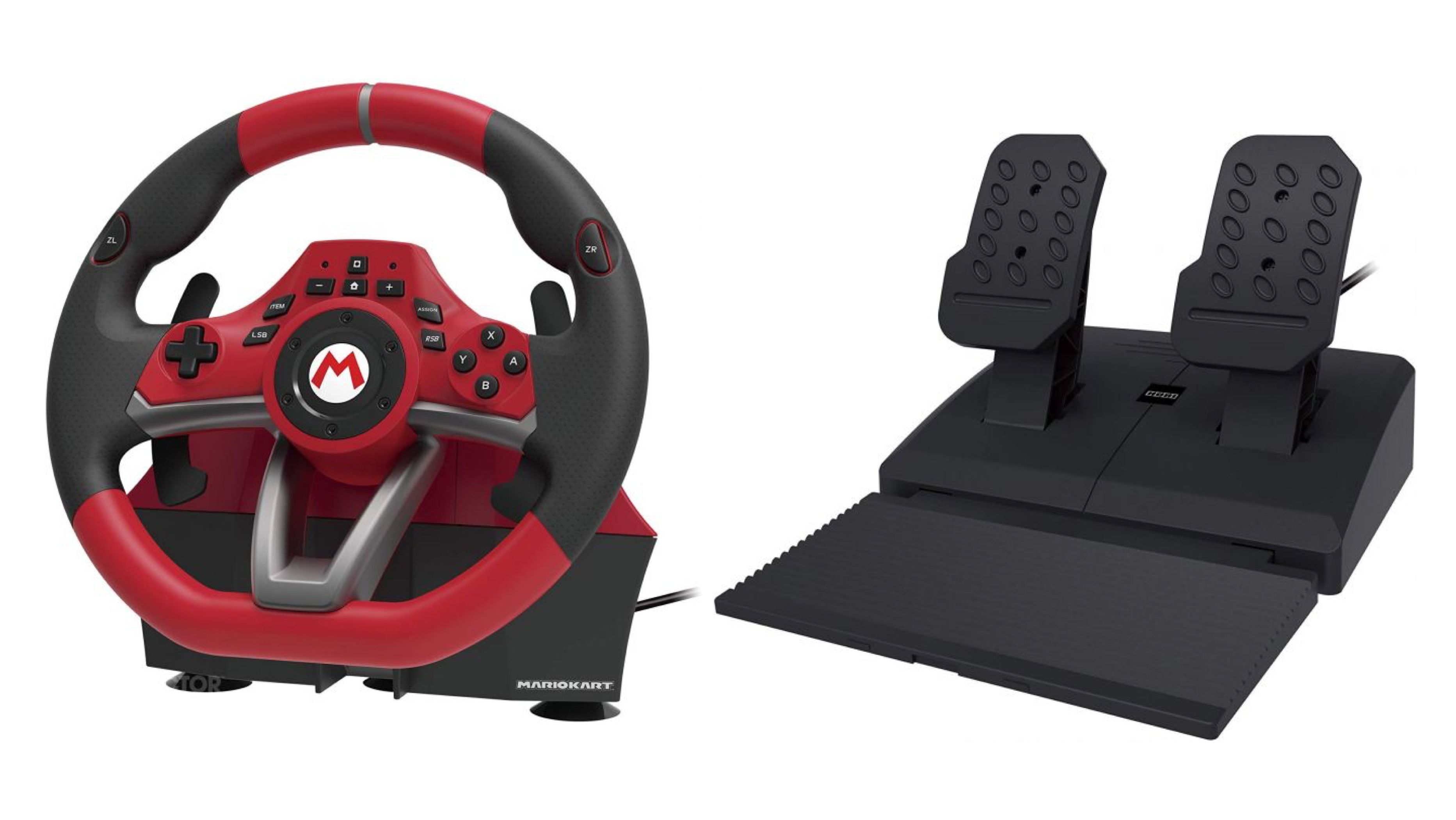 In case you're craving a little more realism in a racing game that features turtle shell projectiles, gaming accessory maker Hori is set to release a Mario Kart Racing Wheel for the Nintendo Switch.
There are two different versions of the wheel: the standard Mario Kart Racing Wheel and the Mario Kart Racing Wheel DX, the latter featuring a more subdued color palette, different button layout, and being geared toward more seasoned gamers in general with its sturdier materials and pedals compared to the standard.
The deluxe version even includes suction cups to help keep the wheel stable and in one place. The designers at Hori have clearly seen how you animals drive.
The buttons on the devices are remappable and there's even a "deadzone adjustment" and "reality adjustment" so you can alter the turning radius of your wheel. At this time, they are only compatible with the Switch when it's docked, though a USB accessory will reportedly make it usable on the Switch Lite.
Both the standard and deluxe versions will be available in Japan this November with no concrete plans for a Western release, but popular gaming accessories have a propensity for making their way overseas eventually.
The standard version will be priced at 6,980 yen (approx. $65), and the deluxe will set buyers back 13,980 yen (approx. $130). Is this going to be your secret weapon for climbing the ranks in The Dad's weekly Mario Kart Tournaments, or is it just a gimmicky money grab?