Ohio State Pigs out at $1 Bacon Vending Machine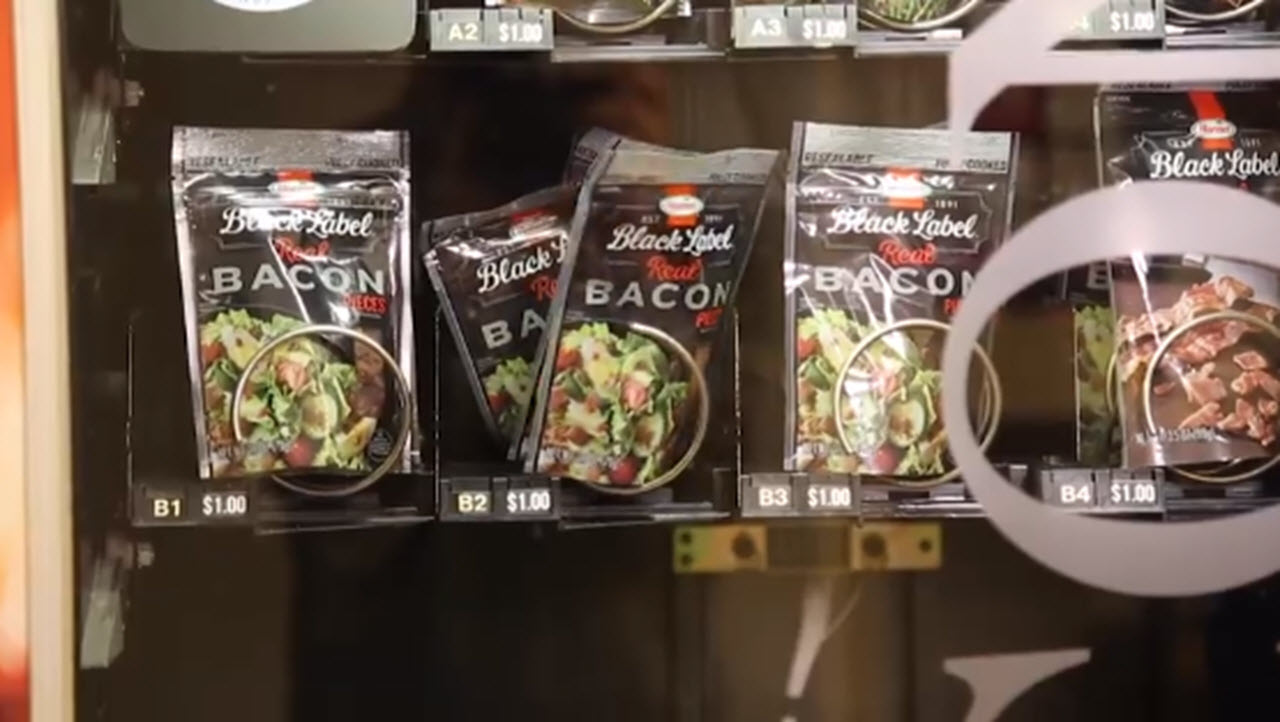 Literally everyone loves bacon. I mean, not literally everyone, there are plenty of vegetarians and vegans and people who don't eat meat or pork for religious or cultural or personal reasons. But everyone who does eat bacon loves bacon!
You know what else everyone loves? Convenience. The ability to procure items as quickly as possible, with as little hassle as possible, with as little human interaction as possible. Like, say, via a vending machine.
If you combine all the people who love bacon with all the people who love convenience, there's a lot of overlap. Do you know what that large group is really going to love? A bacon vending machine!
Oh, and the best part of this news? It's already cooked and ready to go!
Wait…correction. The best part of this news is that it only costs $1!?!
The Ohio Pork Council – shocker! – installed the world's first (I assume?) bacon vending machine at THE Ohio State University last week, and it's sticking around until December 13th, providing students and professors with all the bacon they need. The council created the machine in conjunction with We Care initiative, which is dedicated to supporting farmers who practice environmentally responsible and ethical agriculture.
"The Bacon Vending Machine is a unique and fun way for the Ohio Pork Council to support Ohio State students and promote the pork industry at the same time," Dave Shoup, the president-elect of the Ohio Pork Council, said in a statement.
The proceeds from the vending machine go to the school's meat science program, which apparently exists. What the rest of the world wants to know is whether more of these bacon-based vending machines exist! Sadly, it seems the answer is no.
"The future of the bacon vending machine is still unknown … we may see it appear again, or maybe not. Time will tell! Currently, this is our [only] bacon vending machine," Emily Bir, director of communications for the Ohio Pork Council, told TODAY.