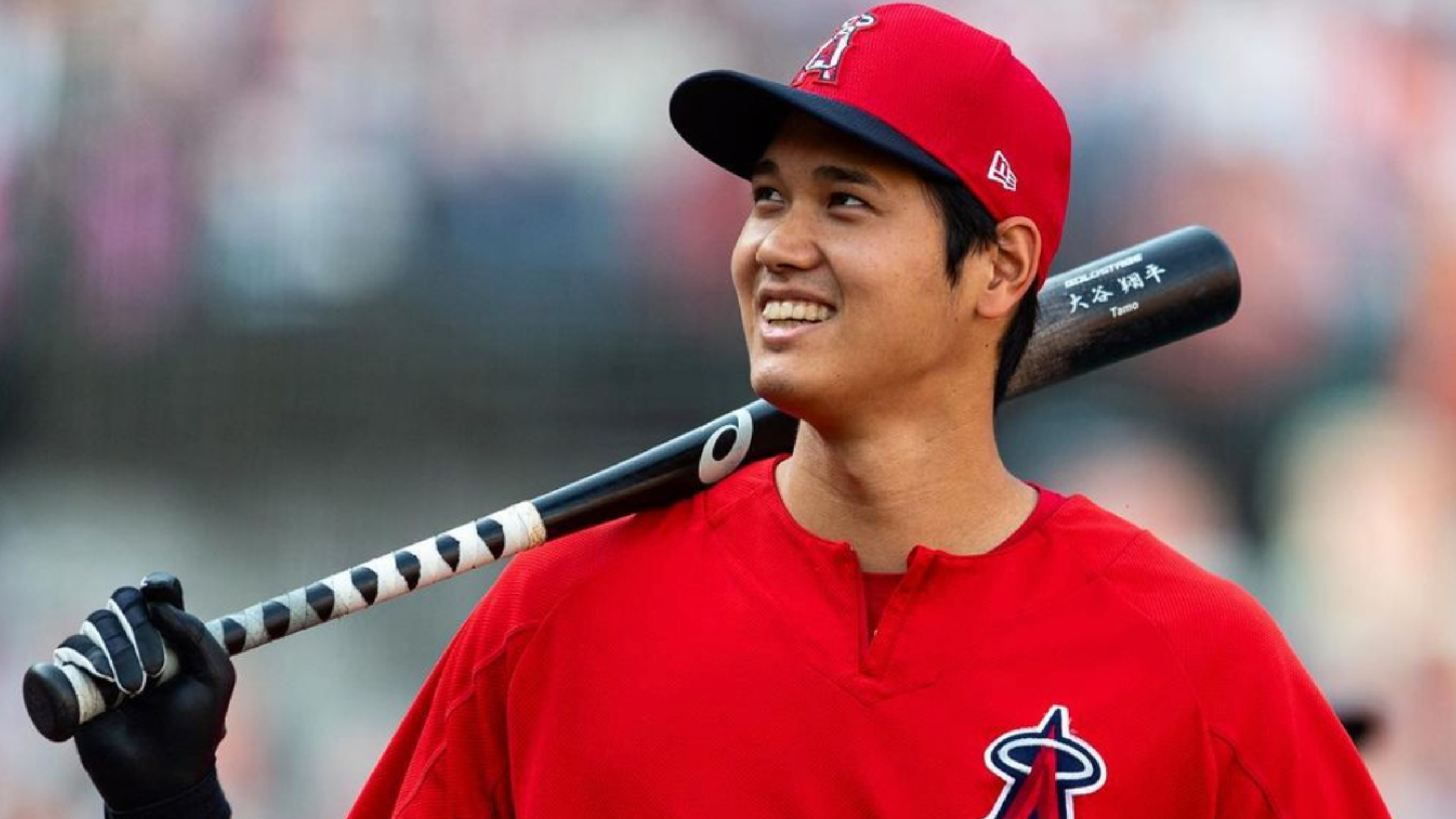 Credit: Instagram/shoheiohtani
If you're not a baseball fan, you're missing a historic season from one player. Los Angeles Angels star Shohei Ohtani has been dominating the game in a way no one has done in a hundred years. In his latest turn in rewriting the history books, Ohtani has become the first player EVER to be selected for the All-Star game as BOTH a pitcher and a hitter.
There is truly no one like him. Ohtani is running away with the AL MVP race as he leads the MLB in home runs with 32. That's also the most ever hit by a Japanese-born player, surpassing the very good Hideki Matsui. And that's with half the freaking season still left.
With his 32nd home run, Shohei Ohtani now holds the record for most home runs in a single season by a Japanese-born player! pic.twitter.com/pCpUQkX3XF

— Los Angeles Angels (@Angels) July 7, 2021
Matsui echoed the sentiment that he's one of a kind and said in a statement about the historic homer, "As a baseball fan, I can't wait to see what he does next."
"As a baseball fan myself, I can't wait to see what he is able to do next."

Same. pic.twitter.com/XNnYIah7fd

— Los Angeles Angels (@Angels) July 7, 2021
What he will do next is something that has never been done in the MLB All-Star game's 91-year-history, and that's being in the game picked as both a position player and a pitcher. He will start as the AL's DH, and his manager wants him to get a shot to pitch in the game as well.
Ohtani is in his first full season as a starting pitcher and has been outstanding, with a 3-1 record and a 3.60 ERA (to go with his 83 strikeouts). Ohtani will also be taking part in the home run derby. In a statement released to the media, Ohtani said:
"It's my first time so I just want to enjoy everything. There's also the Home Run Derby, so I'm looking forward to taking it all in and enjoy everything."
🥲🥲🥲 pic.twitter.com/vuJo2NSmnu

— Los Angeles Angels (@Angels) July 4, 2021
Babe Ruth, the iconic baseball hero, was also a home run smasher who was a stellar pitcher. But, by the time the All-Star game was created, his best pitching days were behind him. That was also a different era. To see what Ohtani has done so far has been really fun, no matter who you're rooting for. Especially when one of the other best pitchers in that city, Trevor Bauer, is caught up in a very serious abuse allegation, Ohtani has been a breath of fresh air for sports fans.
And, he'll be a reason to tune in to a game that doesn't get much hype on its own.