One-Armed Little Leaguer Hits a Grand Slam [WATCH]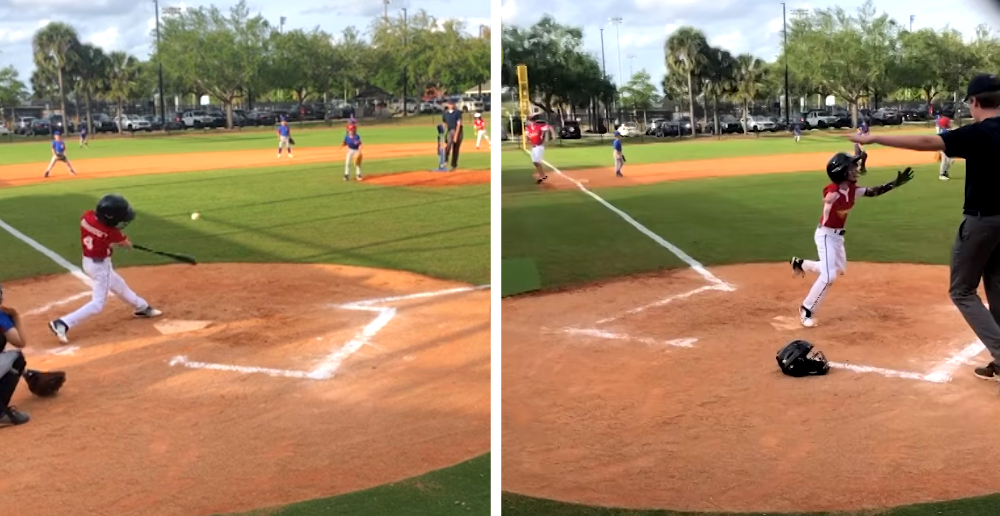 Tommy Morrissey, an eight-year-old from Palm Beach Gardens, Florida, is kind of a powerhouse when it comes to sports.
At 3 years old, he was being called a golf prodigy and was featured on Ellen and Fox Sports with Tiger Woods. Recently, though, he's been showing off his skills at America's favorite pastime, baseball.
Oh, another minor note: Tommy only has one arm.
Tommy was born missing much of his right arm, but that has not stopped him from performing extremely well in sports that traditionally require two hands. He's known online as "onearmgolfer," though, that moniker doesn't exactly cover all the bases anymore. *wink*
For example, in a recent baseball game for Palm Beach Gardens Florida Youth Athletic Association Little League, Tommy stepped up to the plate and absolutely obliterated a pitch.
With the bases loaded, he sent the ball sailing over the shortstop, deep into left field. Tommy and his three teammates made their way around the bases as the other team scrambled to return the ball home, and the one-armed wonder slides home before the catcher can firmly get his hands on the ball.
(Look carefully and you can see Tommy's dad, Joe, as the third base coach, jumping for joy)
Tommy is an inspiration to other kids, proving that even the most significant disabilities can be overcome. He even works with the unLIMBited Foundation, assisting others with limb differences and helping kids find alternatives to amputation.
We can't wait to see more of Tommy's highlights in the future, whether they are related to sports or his awesome advocacy work for other kids!