One Last Game for Father and Son as Texas Rangers Honor Dying Dad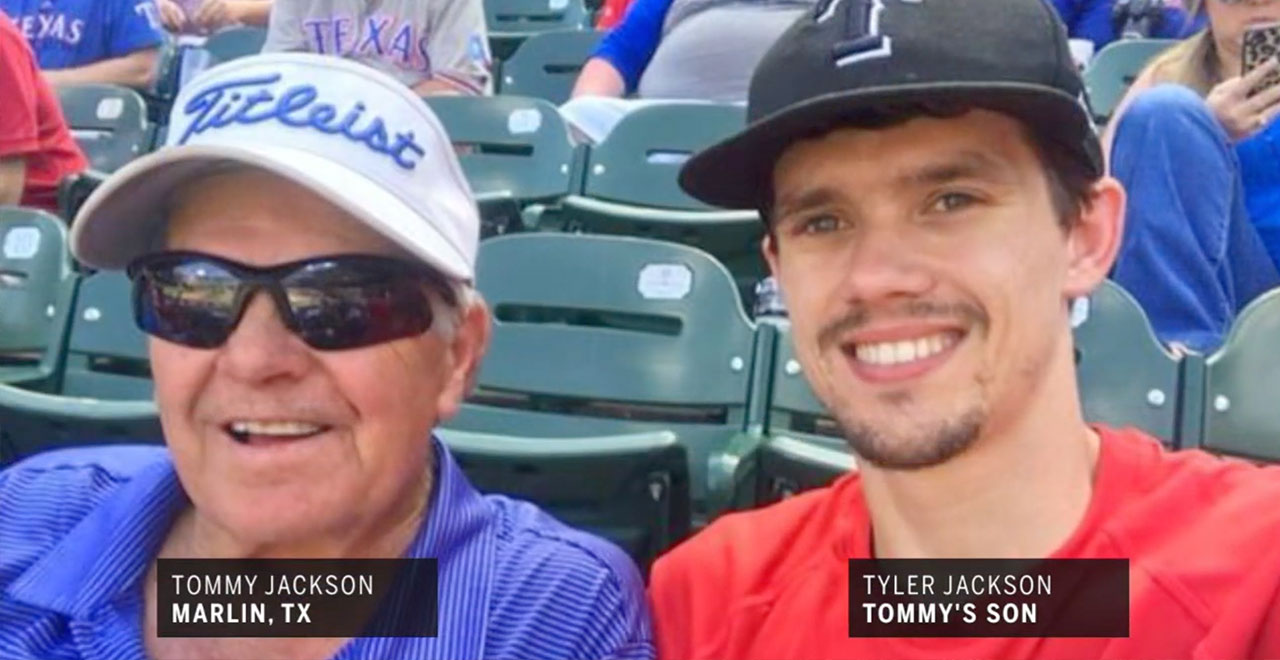 To say that Tommy Jackson and his son Tyler enjoyed Texas Rangers baseball games would be a massive understatement.
"When I was little we would go to the games all the time," Tyler told NBC affiliate KCEN. "We watched the games every night. We never missed one. We just had a bond. He was a bigtime rangers fan, which caused me to be a rangers fan."
The father-son duo attended or watched nearly every game over the past few decades, so when Tommy recently contracted a life-threatening condition, his son knew their time together now had a clock on it. Fearing his final days were upon them, Tyler planned one last viewing with his dad.
The Texas Rangers caught wind of Tommy's situation thanks to a call from his son and decided to honor the super fans in the best way they could. On life support in the hospital, the Jacksons watched as the Rangers paid tribute to a lifetime of support. The announcer coming on and sharing this message during the game:
"From the entire Rangers organization to Tommy and Tyler, and the whole family, you're all in our thoughts and prayers. God bless you all."
Tommy passed just six days later, surrounded by his true teammates — his family. The Rangers sending a pillow and blanket that his loved ones placed in the casket. "I know he was proud of me and I'm just as proud of him for fighting, and for being an amazing dad, and for teaching me everything I know," Tyler said.
Tyler, who family members say was Tommy's proudest accomplishment, says he plans on continuing the tradition of attending Rangers baseball games with his two daughters. After a lifetime of sharing his favorite pastime with his son, Tommy's legacy and love of the game will now live on for years to come. A fitting tribute to a fantastic father.