Oregon Girl Hosts Carwash Fundraiser for Dad's New Prosthetic Leg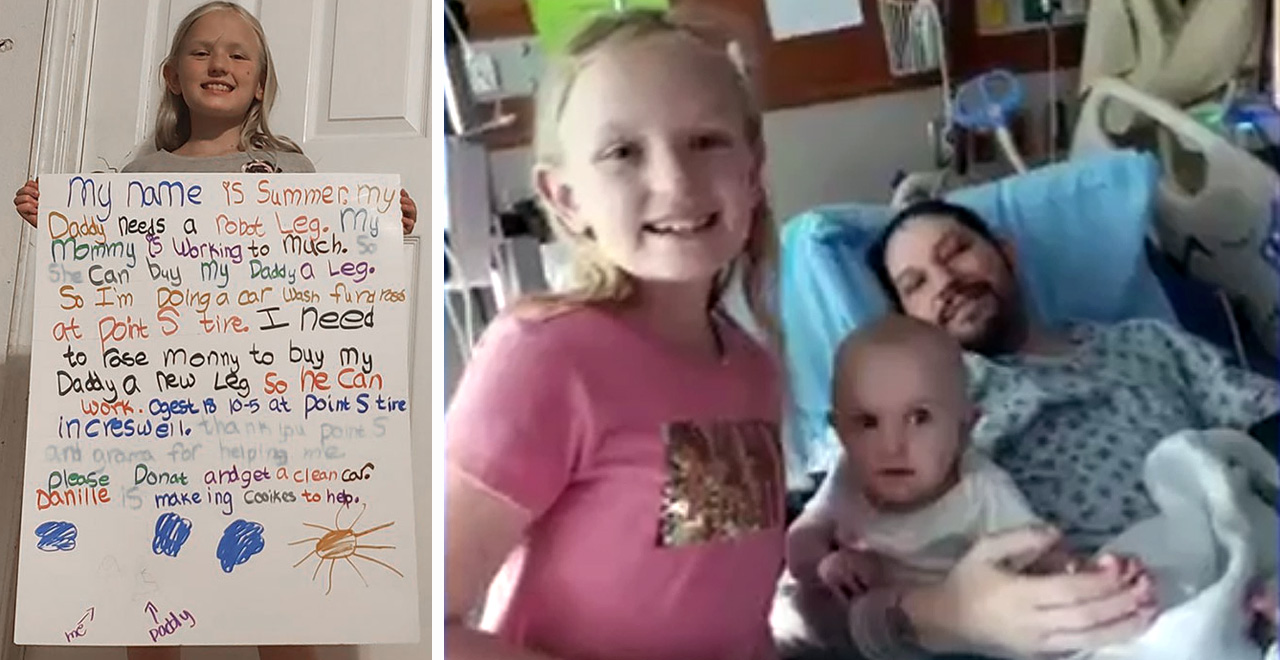 Summer Bell isn't spending her summer just sitting around. The Creswell, Oregon girl is on a mission to raise money for a cause that's near and dear to her heart.
Summer's dad, Doug Bell, has had health difficulties since early childhood. According to the family, Doug has struggled with diabetes for many years — his kidneys failing back in 2017. Most recently, he was hospitalized due to a serious infection that cost him the bottom portion of his leg. Since being released, Doug has been unable to walk on his own and will now need a robotic prosthesis. The cost of a prosthetic leg ranges widely depending on several circumstances, but many can run $5,000-$15,000 or more. It's a cost that would exceed the means of many families, but Summer isn't wasting any time by waiting around.
Summer's mom, Echo, has five other children to care for and is currently working two jobs herself, so the enterprising little lady decided to pitch-in by holding a community car wash in her hometown. Point S Tire & Auto Service agreed to host the event, which is now scheduled to take place this weekend.
Echo posted her daughter's handmade sign in a Facebook post, sharing details of the event as well as her sentiments on the gesture. "I'm so proud of her. She's such a caring little human," adding "how did we get so lucky?"
In addition to the car wash, Summer and her mom have set up a GoFundMe page to help raise enough to eventually get Doug moving once again. A link to the page can be found here.