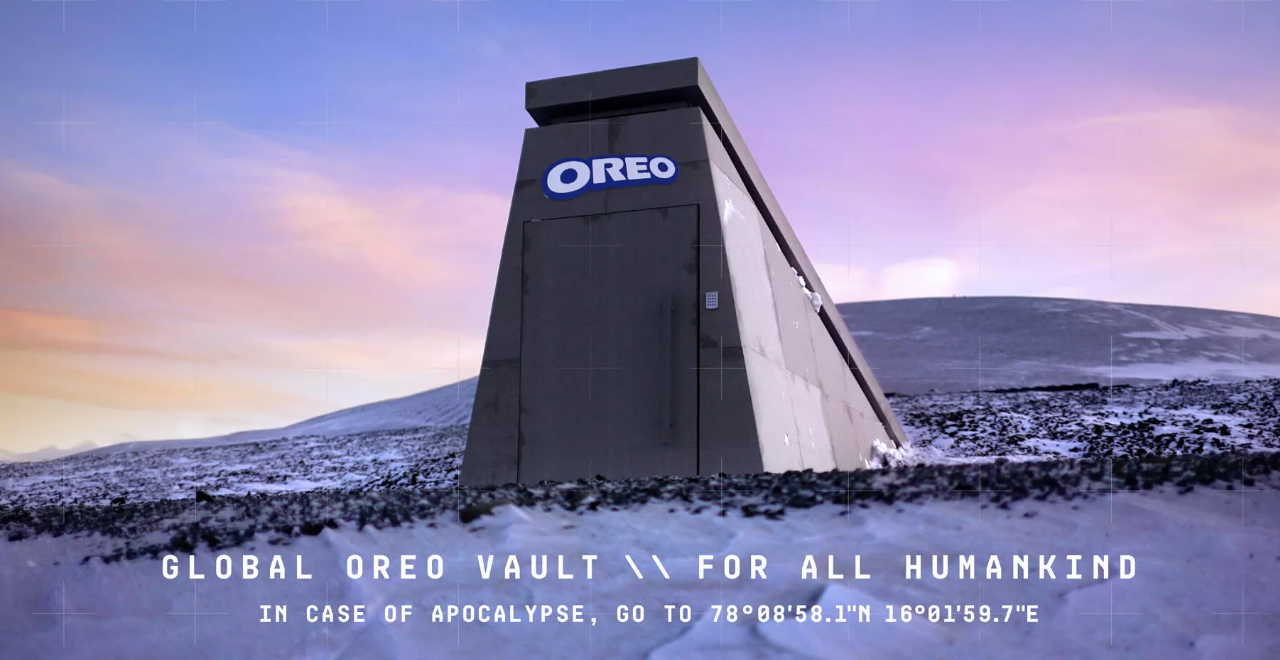 Credit: Oreo
Thanks to the nonstop deluge of awfulness that has been 2020, it can sometimes feel like the world is crumbling around us. Like everything is falling apart, the center can not hold, cats and dogs are living together.
Thankfully, there are people out there who are taking precautions and making sure that we are preserving our most precious resources in case of some unforeseen disaster. Sure, some of these people are paranoid and delusional, but some of them actually have their priorities in order.
I'm not talking about Doomsday preppers or anything like that. I'm talking about the people at Nabisco who have created an indestructible vault for their Oreos.
Right now, on top of everything else we're dealing with, there was also an asteroid that scientists expected to come perilously close to earth. In preparation for this potential – but unlikely collision – Nabisco wanted to safeguard their most precious asset – Oreos and the recipe for them – inside a vault in Norway.
The Global Oreo Vault is located in Svalbard, Norway, and contains the cookies, the recipe, and powdered milk, because what is an Oreo without something to dip it in!
Learn more about this sacred place: