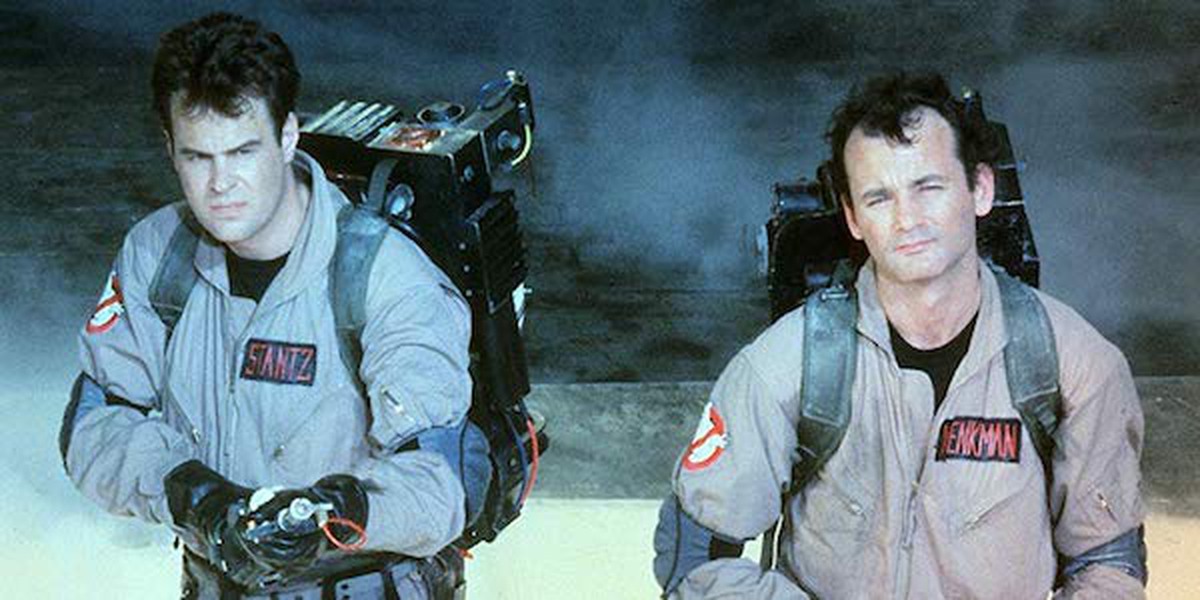 Credit: Columbia Pictures
Grab some popcorn and a box of Ecto-Cooler.
The Ghostbuster sequel you've been waiting for has finally wrapped production!
Ok, you may be wary of Hollywood reboots, but there's some good news with this one. The original cast will return for Ghostbusters 2020. Bill Murray, Dan Aykroyd, Ernie Hudson and Sigourney Weaver triumphantly return to the big screen to join the new cast which includes Finn Wolfhard of Stranger Things fame and everyone's favorite Paul, Paul Rudd.
Murray was spotted a few months ago near the set dining with members of the cast near the production and has since been confirmed.
Absent of course will be Harold Ramis, who passed away in 2014, although Aykroyd recently confirmed in an interview that they'd surely find a way to pay tribute to him in the film. "I miss him a lot. He was, of course, a really intelligent, great writer and collaborator… We paid tribute to him in the movie that Paul Feig made with the girls, he was there in a bust, and Billy and I showed up to work on that because we had faith in that vision… So, we paid tribute to Harold there, and of course, we'll recognize him in this film in some way, however small."
The 2016 female-led reimagining directed by Feig didn't exactly set box offices ablaze, but those involved with this project seem to have confidence that the new installment will appease fans young and old. Along with cameos from the original cast, Ghostbusters 2020 is directed by Jason Reitman, son of Ivan Reitman who directed the first two films. Aykroyd shared his thoughts on the younger Reitman's approach. "Jason Reitman wrote a beautiful, heartfelt script that takes the real DNA from the first two movies and transfers that directly to the third, the next generation. It hands the legacy off to a new generation of stars, and players, and actors, and characters."
It's great news for fans that were left wanting after the 2016 reboot which took place in a different timeline altogether, but moviegoers will have to wait until mid-2020 to find out how this story shakes out. Although billed as a direct sequel to the first two movies, a new cast and director will hopefully bring a new set of fans to the franchise as well. No word yet if actor Rick Moranis will make an appearance in the film, but we can all hope.
Ghostbusters 2020 is set to hit theaters on July 10th, 2020.