Over 100 Show Up To Celebrate Beloved Crossing Guard's 80th Birthday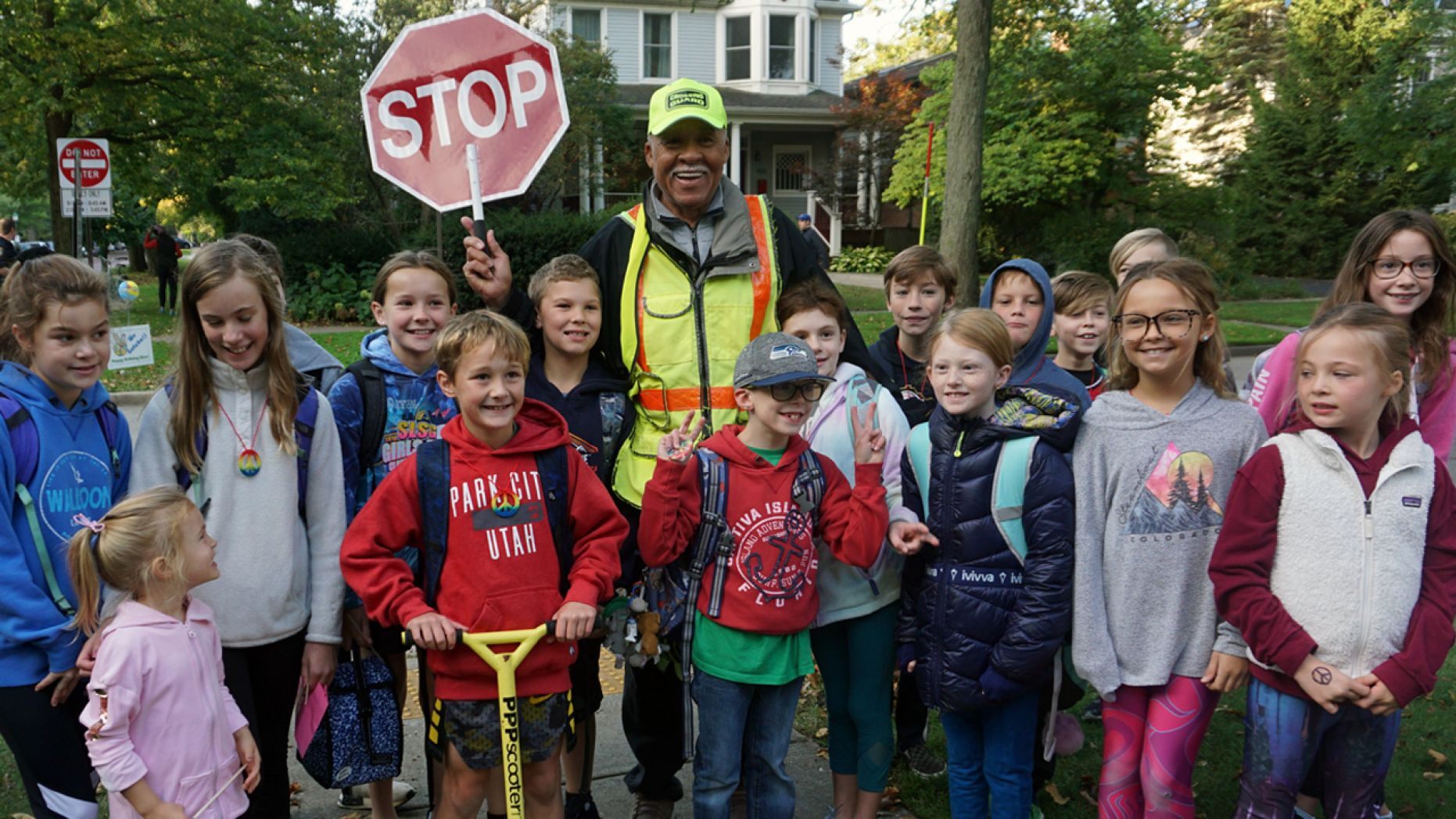 For the last 14 years, Alec Childress has spent his mornings helping local kids safely cross the road at the corner of 9th and Lake in Wilmette, Illinois. Every day is more or less the same, with Childress giving each and every child his signature catchphrase, "Peace, I gotcha!" along with a peace sign.
On October 10th, Childress was approaching his post, ready for another day of joyful work, when he noticed a crowd had gathered. At first, he thought it was a school event but quickly realized everyone was there for him.
More than 100 kids, parents, and school faculty showed up to celebrate Childress's 80th birthday and neverending positive spirit, most of them carrying signs reading, "Peace, we gotcha!"
"It's not like I'm a professor or a teacher or something," Childress told CNN. "I'm just a crossing guard. For them to go out like they did to put on a huge party for me, it was mind-blowing. It was something that was hard to explain."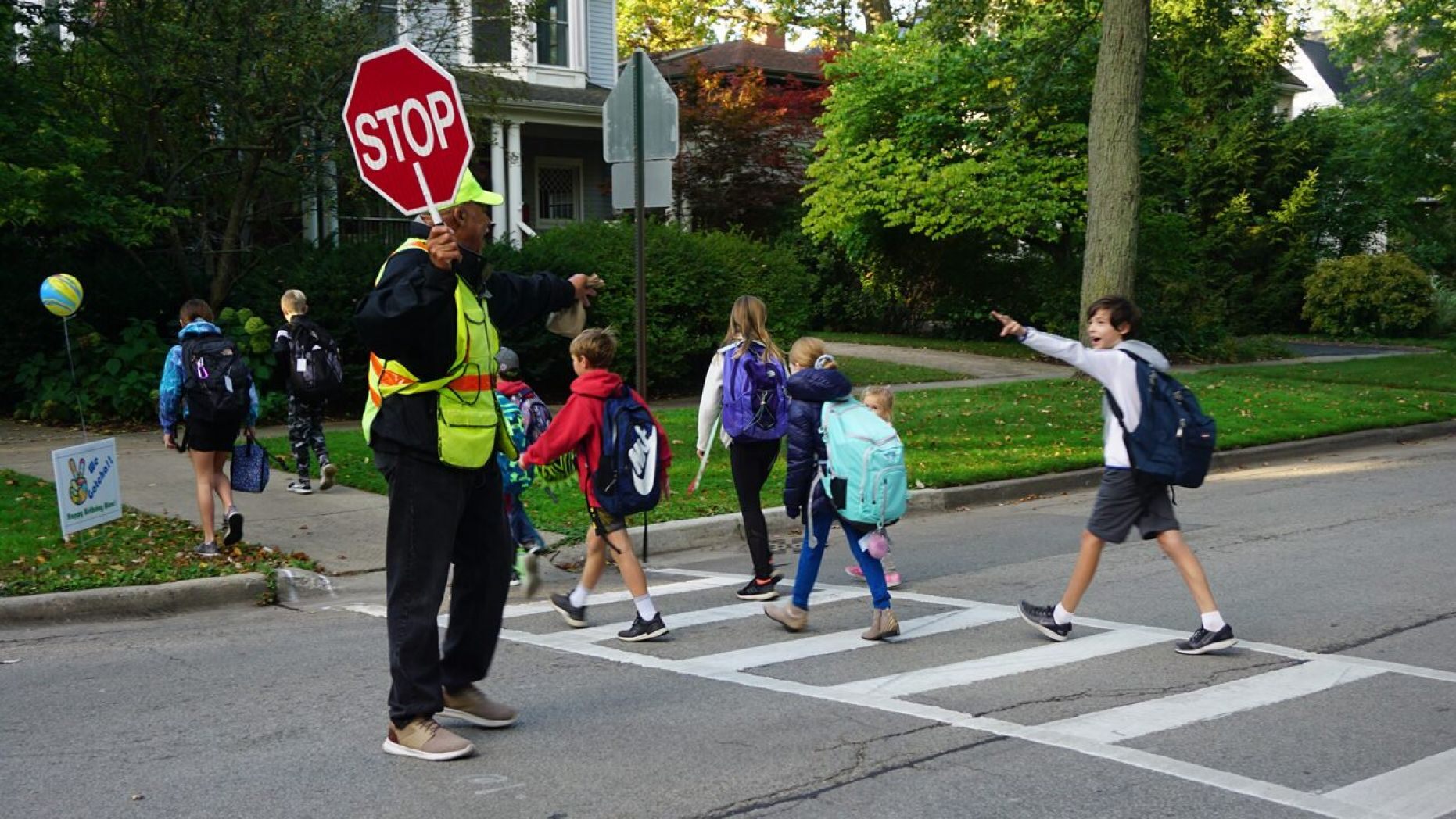 Key McBrearty, a parent who helped organize the event, had nothing but positive things to say about the cheerful crossing guard.
"Everybody starts their day out with a smile because of Alec," she told Fox News. "We wanted to surprise him from the community for bringing love, joy, and peace to this corner, Lake and 9th street, in Wilmette."
Childress claims that his early life taught him about the importance of responsibility and a positive attitude. Growing up on a cotton farm, great-grandson to a slave, Childress became responsible for his family as well as their farm and animals at only 14-years-old.
After moving up north, he found a job washing dishes every morning so he could pay his way through school.
Upon graduating, Childress worked in construction from 1969 all the way up until 2005, retiring for only 28 days before lacing up his work boots yet again to become a crossing guard.
"I receive something on that corner that you can't buy," he said. "The love that I receive on that corner? You just can't buy it."
The beloved crossing guard claims that he has never been celebrated in such an overtly magnanimous way in his life, and certainly something he will never forget.
"Receiving love that I never dreamed I would receive," he concluded. "It shows you what can happen if you go through life loving instead of hating people. I'm just grateful. Spread the love wherever you go."