Pack of Wild Kids Derail Sports Reporter's Broadcast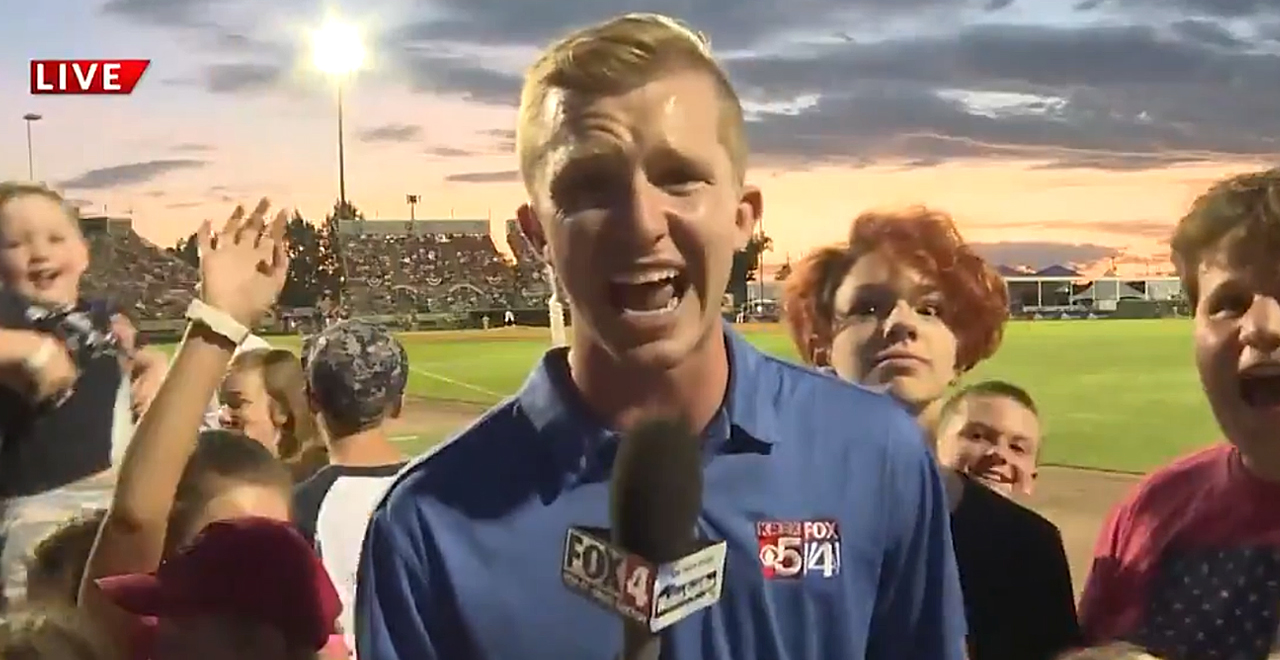 Live TV is unpredictable especially when it comes to sports. You never know when a drunk fan is going to shout at you, you might have to dodge an errant ball, player, or adult stuck in 1997 who wants to scream "Baba Booey!"
Those are all fleeting challenges, though, and nothing like what Colorado TV sports anchor Troy Lynch had to deal with during a report from a minor league baseball game. Just as he started his report when a group of feral children overtook it.
He did his best to carry on through the madness but it was hopeless. A mere 20  seconds in he started yelling that their parents needed to do better, and that's when things really went downhill.
Get a job in TV they said… It'll be fun they said… pic.twitter.com/pgaEIYBvST

— Troy Lynch (@mrtroylynch) August 8, 2019
It really requires multiple viewings, as each new watch helps you find something new and even more joyous to focus on. It's fun to watch the moment he just completely gives up and embraces the chaos. His tweet also turned into a thread of other TV reporters offering support and sympathizing, or even highlighting their favorite part.
This kid right here ???? pic.twitter.com/zCvKqbB7XI

— Stephanie Bennett (@StephKATV) August 8, 2019
How this happened is no longer important. We must figure out what these Lord of the Flies disciples want and deliver it to them before it's too late. We can't save this reporter, but maybe if we act fast enough, we can save the rest of us.
Sadly, Not even a career as a weatherman is safe, there's always the risk of some kid running into your shot and farting at you.