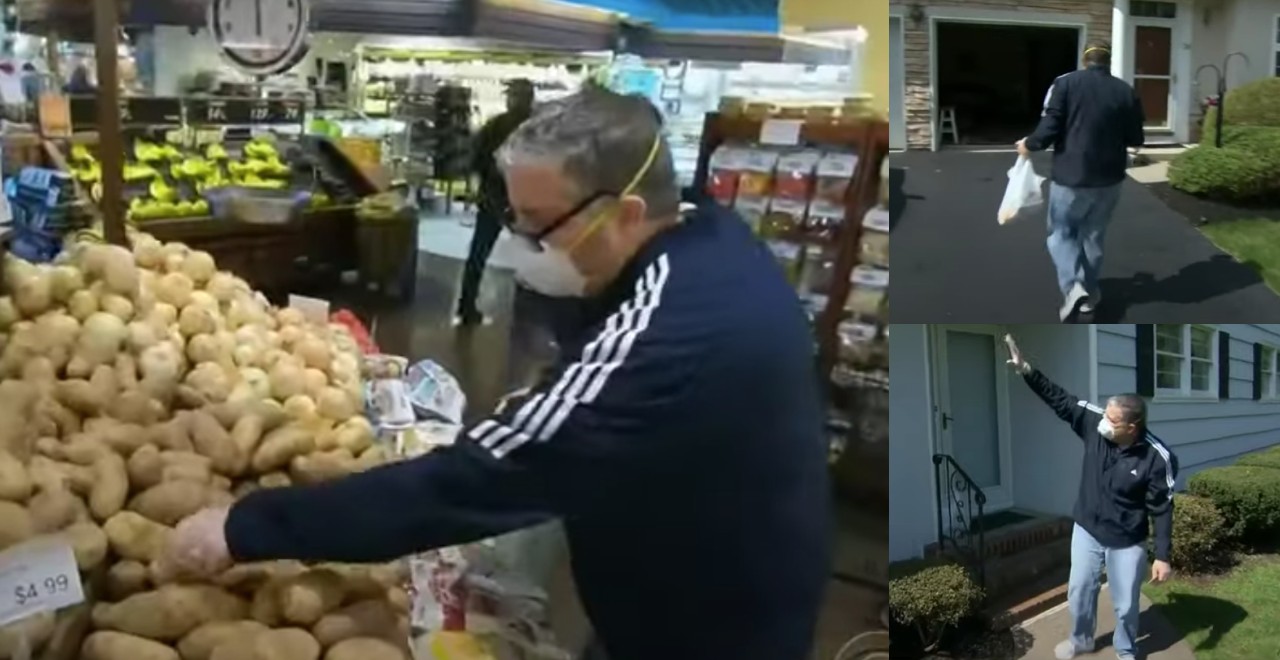 Credit: YouTube/CBS Evening News
Pandemic times are unsettling, but when you're a senior at high risk for infection, daily tasks can be daunting at best. A few weeks into coronavirus lockdowns, Greg Dailey of East Windsor, New Jersey, was delivering newspapers as he had countless times before. One of his regular customers, and 88-year-old woman, popped her head out of her house to make a request. She asked Dailey if he would mind throwing the newspaper closer to her door, so she wouldn't have to venture too far out of her house to retrieve it. Of course, Dailey graciously complied.
But wait, if this woman was so fearful to travel even 10 feet from her home, how was she getting her groceries? The next day, Dailey returned with her newspaper, and an offer. Dailey told his loyal customer that he would be happy to do her grocery shopping, if she needed help. The woman obliged, appreciative that Dailey had taken notice of her struggle and offered to help. She then asked if perhaps Dailey would consider doing the same for a neighbor across the street, as the senior development was full of people at high risk for contracting COVID-19, and not much help was available. Of course, this caring courier agreed, but Dailey felt driven to do more.
Dailey began to include a note with each of his 450 newspaper deliveries stating that he would happily do the grocery shopping of anyone who needed it, at no cost.
According to NJ.com, the note read: "My name is Greg Dailey and I deliver your newspaper every morning. I understand during these trying times it is difficult for some to get out of their house to get everyday necessities," Dailey continued, "I would like to offer my services free of charge to anyone who needs groceries, household products, etc. I will be shopping at ShopRite and McCaffery's and can deliver the goods directly to your front door."
Over 120 seniors have taken Dailey up on his offer, some who are not even on his route. His 24-year-old daughter Erin has even joined him in completing some of his grocery store runs. So far, Dailey has done over 500 grocery deliveries for the seniors near his home, and he doesn't plan on slowing down any time soon.
"There's a level of appreciation here… that goes above and beyond anything I've ever seen," Dailey explained to CBS News. "So, no, I'm not going to stop. There's something about being able to do something really nice for people."