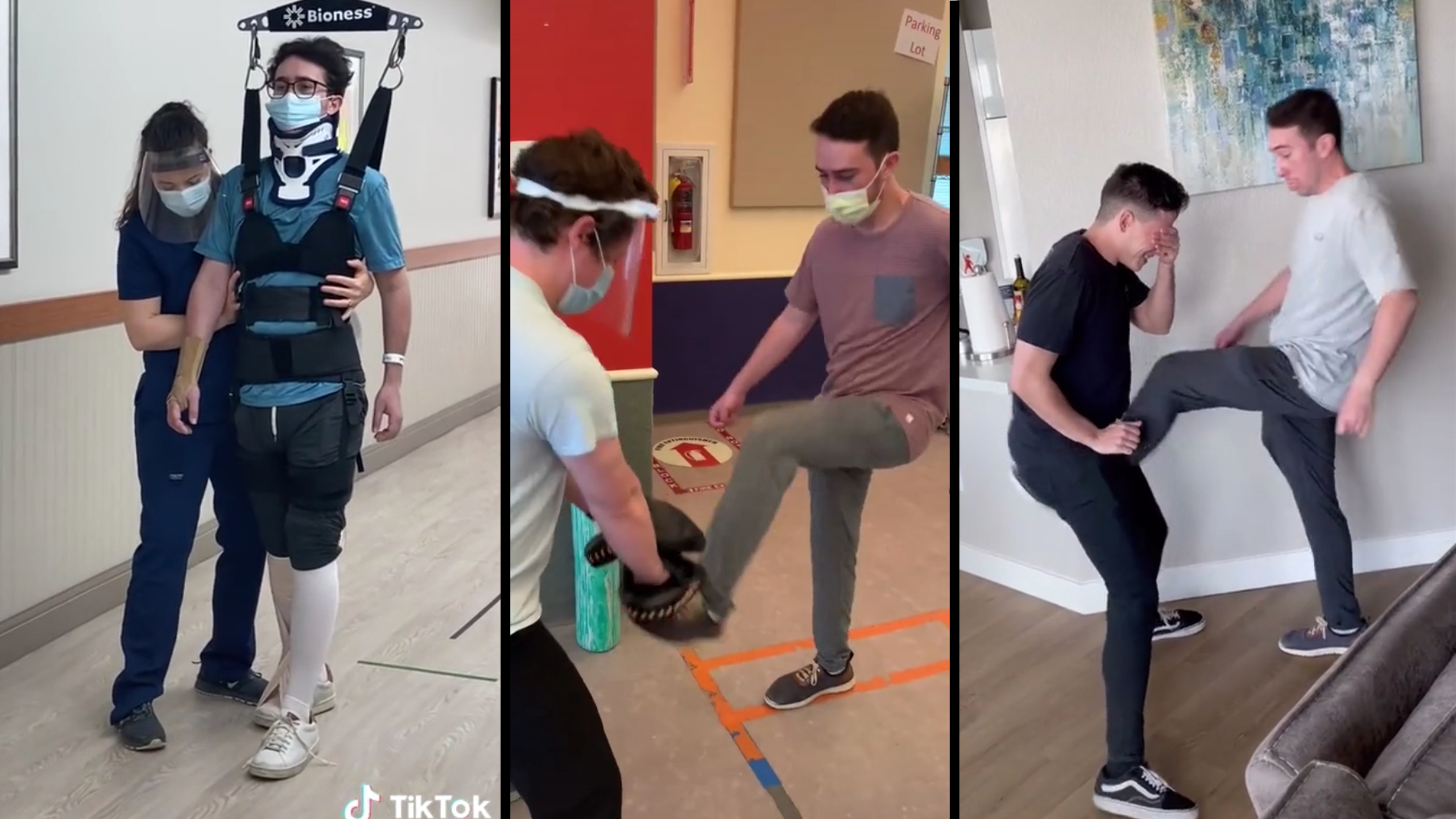 Credit: TikTok/ChaseGetsBetter
A traumatic injury earlier this year left a young man 'completely paralysed under [his] shoulders.' Chase faced a long rehab and was even told he'd be leaving the facility in a wheelchair. But his friend Dan offered him a ballsy reward to help inspire his recovery. He promised that once he regained movement in his legs Chase could kick him right in the nuts.
It was exactly the motivation Chase needed, as he began a robust rehab program to rebuild the strength in his body so he could walk again.
But more importantly, to finally kick Dan in the balls.
He documented his recovery on a TikTok account, Chase Gets Better. It starts with him barely able to move and shows his dedicated work with the recovery team. One of the therapists working with him to train his legs noted it would be the left leg to use for the job, saying it had "way more force" than expected.
He got out of the hospital a few months later, and it was finally time for Dan to take HIS medicine. He introduced himself in a follow-up clip, where he lays it all out pretty simply: "Hey guys, I'm Dan and I'm about to be kicked in the balls."
He covered his eyes so he wouldn't see it coming, and then that's exactly what happened, as Chase delivered a swift and clean kick, dropping Dan to the floor. After he regained his composure, he said he felt good. Chase thanked him for helping him during "the most difficult challenge" of his life.
That is what true friends do, help each other no matter the cost.