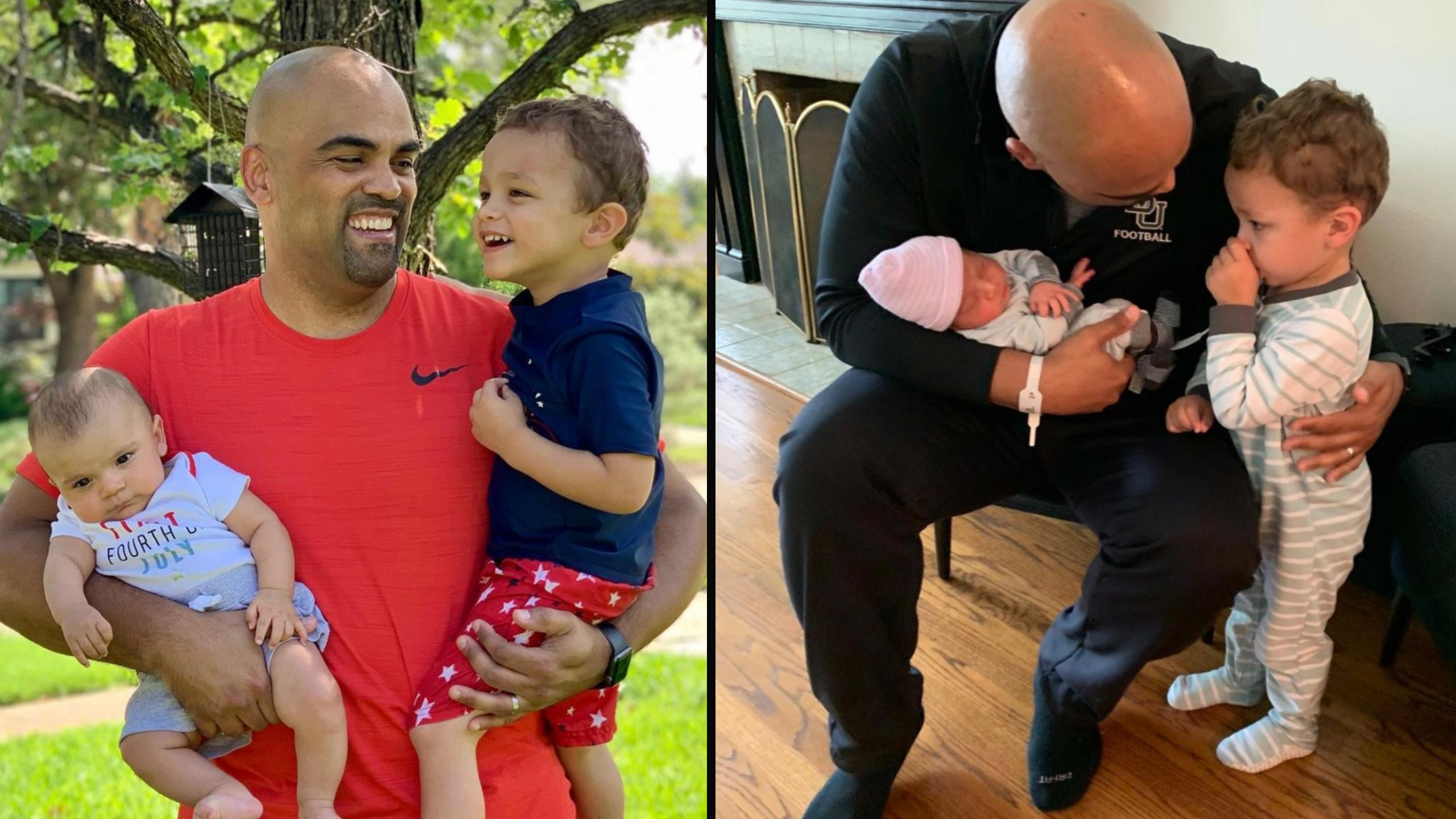 Credit: Instagram/colinallred
Representative Colin Allred, a congressman from Texas, made United States House of Representatives history when he became the first congressman to take paternity leave. The former NFL linebacker did it again when his second son was born in March 2021, this time taking a full month, saying "there's no substitute for time spent" with a newborn.
He's also been the biggest advocate for making paid family leave, including for dads, into law. The US is one of only two countries that doesn't offer paid family leave, and Allred wants to see that changed. That's why he's been advocating the passage of paid family leave, which is currently included in the American Families Plan that is being debated.
View this post on Instagram
"I grew up without a father," Allred told CBS after his second son was born, "but my whole life, I thought, when I have the chance to be a father, I'm going to be a good dad. I'm going to be there."
Allred wrote in People about how he thinks the stigma about moms caring for newborns needs to change, and that social science has proven kids need their dads around in the early days. This is why paid parental leave is such an important issue for him.
"I've thought a lot about what being a good father is, and I think number one, it is setting an example. There's just no substitute for time spent, for being there whenever your kid needs that input," he wrote.
"I don't think there's any special sauce to being the greatest dad in the world…But I think the one consistent factor has to be that you're there as much as you possibly can be, and that your kids know that if they need you, you'll be there as well."
Parental leave should be a bipartisan issue. Of course, nothing is in 2021, but that doesn't change the clear reality that time spent with your newborn is good for the kids, and is good for the dads.
View this post on Instagram
The current reality frequently doesn't allow that to happen, as less than 10 percent of dads get paid paternity leave from their companies. This is why Allred continues to fight for dads (and moms) everywhere, so they can be home with their kids when they need them most, without worrying about how it will affect their job.