Parents of Reddit Share the Creepiest Things Kids Have Ever Said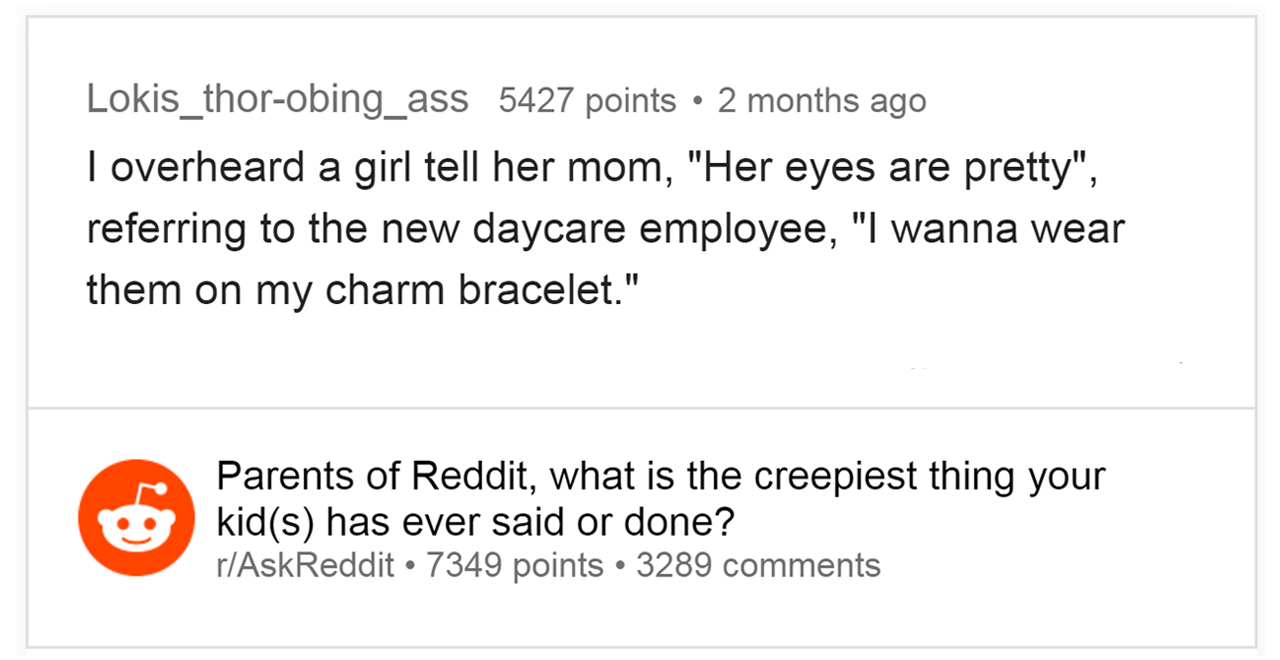 Your kids are adorable and precious and cute and darling and the most amazing thing that's ever happened to you. But they're also young and clueless and weird, as anyone still slowly learning about life and how to live it would be.
Therefore, sometimes those apples of your eye, those chips off the old block, those lights of your life? They do some bizarre shit. Often, they do – and say – some really creepy, freaky stuff. If you have kids, you've surely had a moment of two when your kid said something that sent shivers down your spine. And if not, buckle up.
The people of Reddit weighed in on the creepiest things kids have ever said or done, and man are there some good ones. And by "good" I mean "terrifying."
Like these siblings who maybe saw a ghost?
Yikes. Or this kid who was concerned for Mommy's safety, for good reason.
Serial killer alert:
I can't tell if this kid is gonna grow up to be a bro or Jeffrey Dahmer:
I would rather it had been a ghost:
Do kids actually have the sixth sense? Or are they just massive trolls?
After this comment, I think I'd be done babysitting for a while…
Last but not least, the Slenderman:
I'll let one of the readers sum this whole thing up: