Parents Surprised When 6-Year-Old Creates Lucrative Business After A Simple Lesson About Money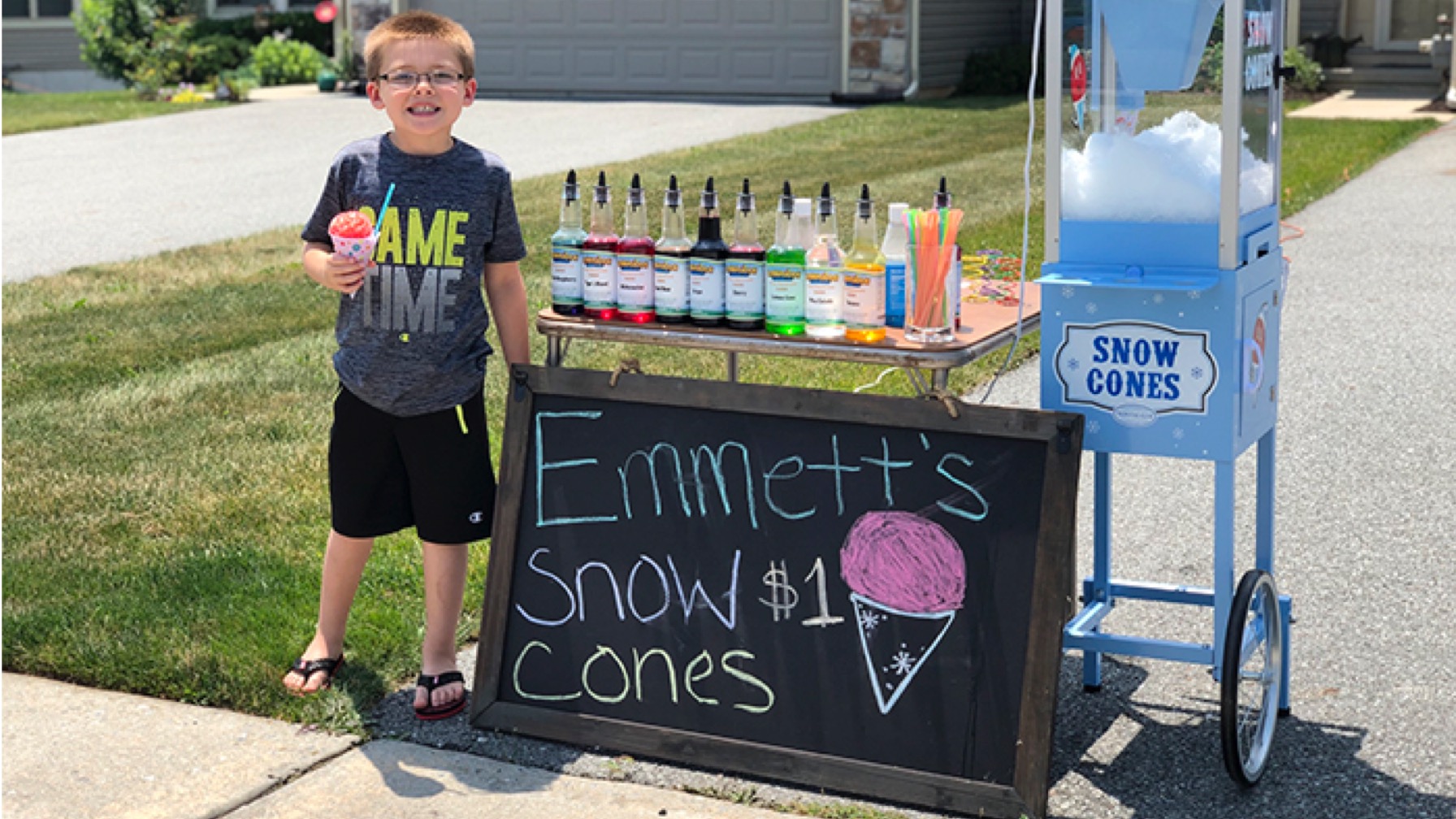 When 6-year-old Emmett told his parents he wanted a bike, they viewed it as an opportunity to teach their son about financial responsibility and earning something himself.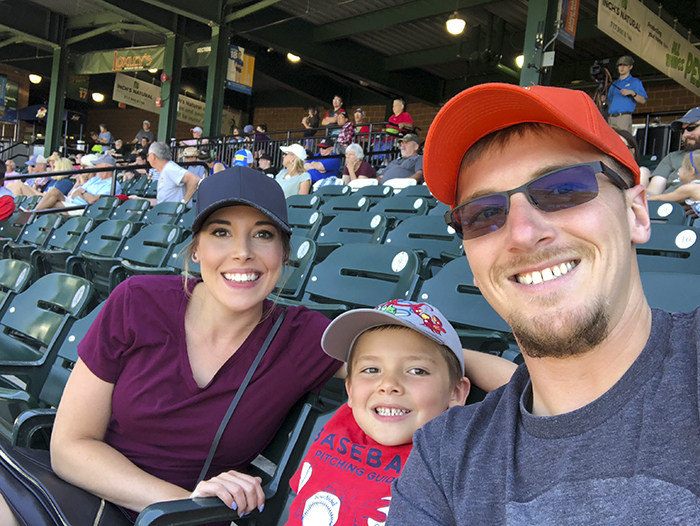 "He got some old toys and stuffed animals together and put them out for sale," Emmett's father, Jered, recalls. "He ended up making $70 that day. He made enough to get his bike. The next day, we happened to be walking around Sam's Club and saw this snow cone machine. He asked if we could get that instead of the bike so he could start his own business and make more money."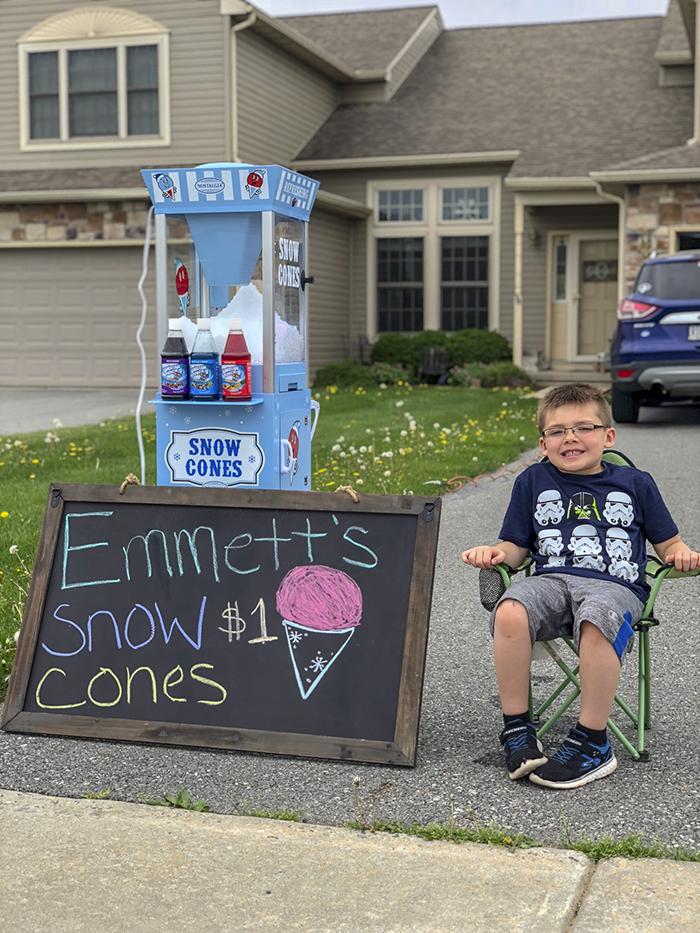 Emmett's parents agreed to loan him the extra cash needed to buy the machine on one condition: He had to sell snow cones every Saturday for at least one hour. So, with one bag of ice and three flavors, Emmett's Snow Cones was established.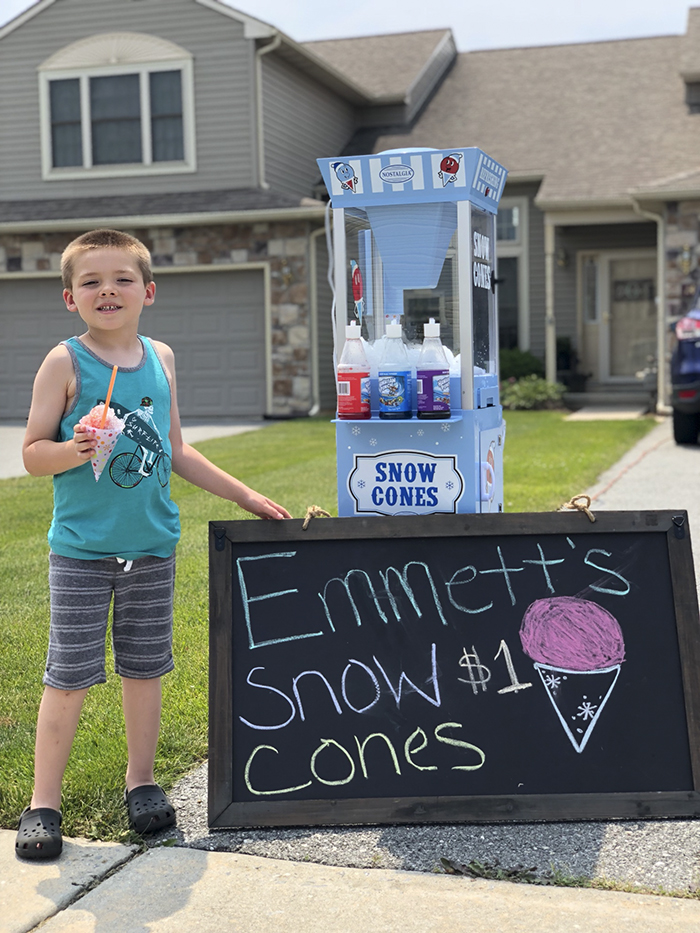 "His first time out he made $12, then $17, then $25 and he's been hovering around there ever since," Jered states. "He's responsible for tracking his supplies and knowing when he needs to buy more, spending the money for all future flavor purchases, repaying us for the other half of the snow cone machine, and paying 'taxes'."
According to his parents, Emmett is saving most of his revenue for college; but little does he know, the "taxes" he has to pay are already going into a college fund for him.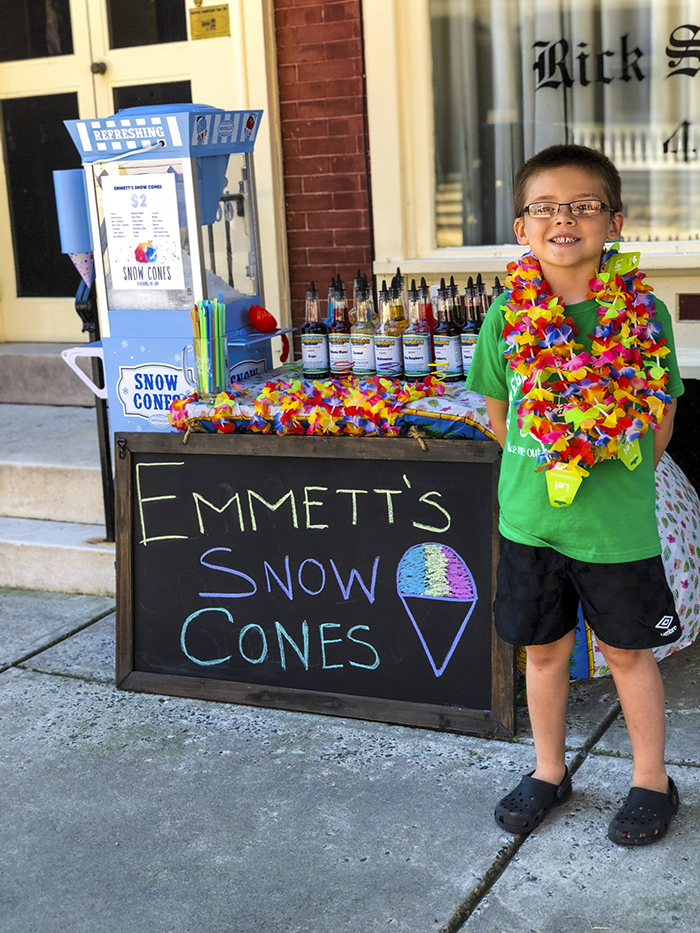 Emmett has since graduated from three to twenty-one flavors and even gets invited to local events around town to sell his delicious wares.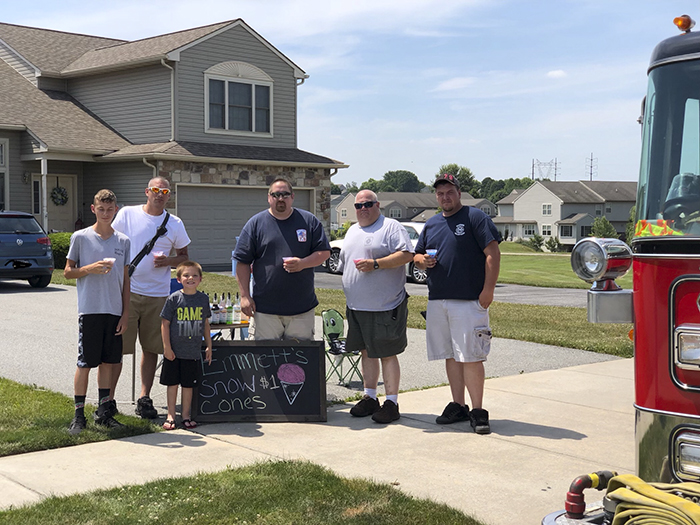 "We would like our son to follow his passions in the future," Jered says. "Our only expectation for him is to grow up to be a good person who contributes to society"