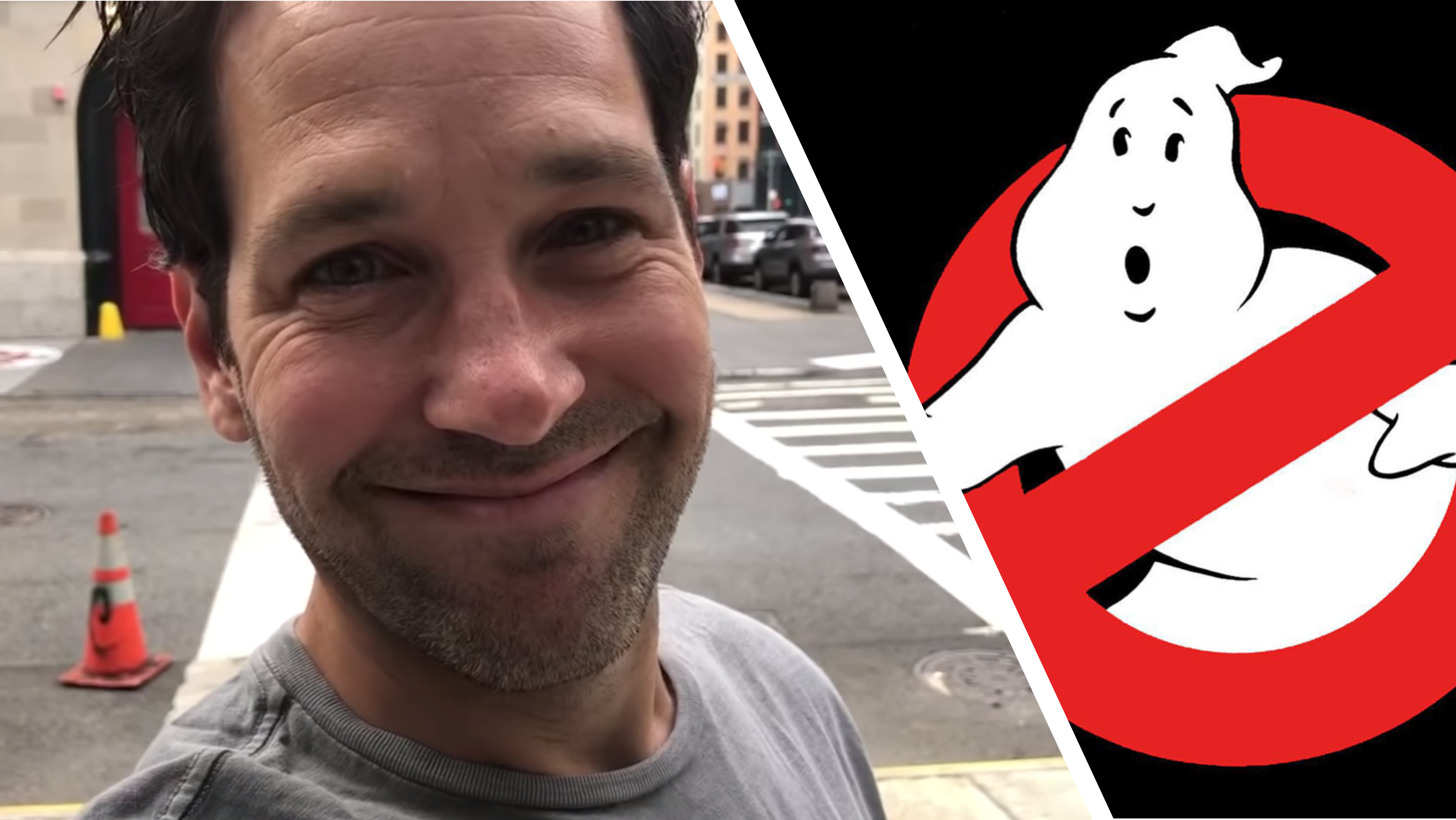 Credit: Youtube/Ghostbusters; Columbia Pictures
When there's something strange in the neighborhood, who ya gonna call? How about someone who just helped defeat the mad titan, Thanos?
Paul Rudd is reportedly in final negotiations to join Jason Reitman's upcoming Ghostbusters film (a sequel to the original films, not the 2016 reboot). The ageless Rudd broadcasted a video from just outside of the original team's firehouse, proclaiming his excitement to join the cast in the role of a "young. . . semi-young" character.
Upon hearing that his agent was interested in nabbing him the role, Rudd claimed that he nearly "slimed" himself out of sheer excitement.
Plus, in an interview with Variety, Jason Reitman stated that he's practically set on Rudd being involved:
"I've been wanting to work with Paul Rudd since my short film opened for Wet Hot American Summer at Sundance. I'm thrilled he'll be joining this new chapter in the original Ghostbusters universe."
The rumored story for the film at this time focuses on a single mom (Carrie Coon) and her kids (Finn Wolfhard and Mckenna Grace), but it's unknown how exactly they are connected to the original Ghostbusters. Sigourney Weaver is also allegedly on board to reprise her role as Dana Barrett.
Only time will tell if Rudd will be strapping on a proton pack at any time during the film but it's hard to imagine him getting involved and not bustin' a single ghost; especially since, according to a very credible source, it makes you feel good.