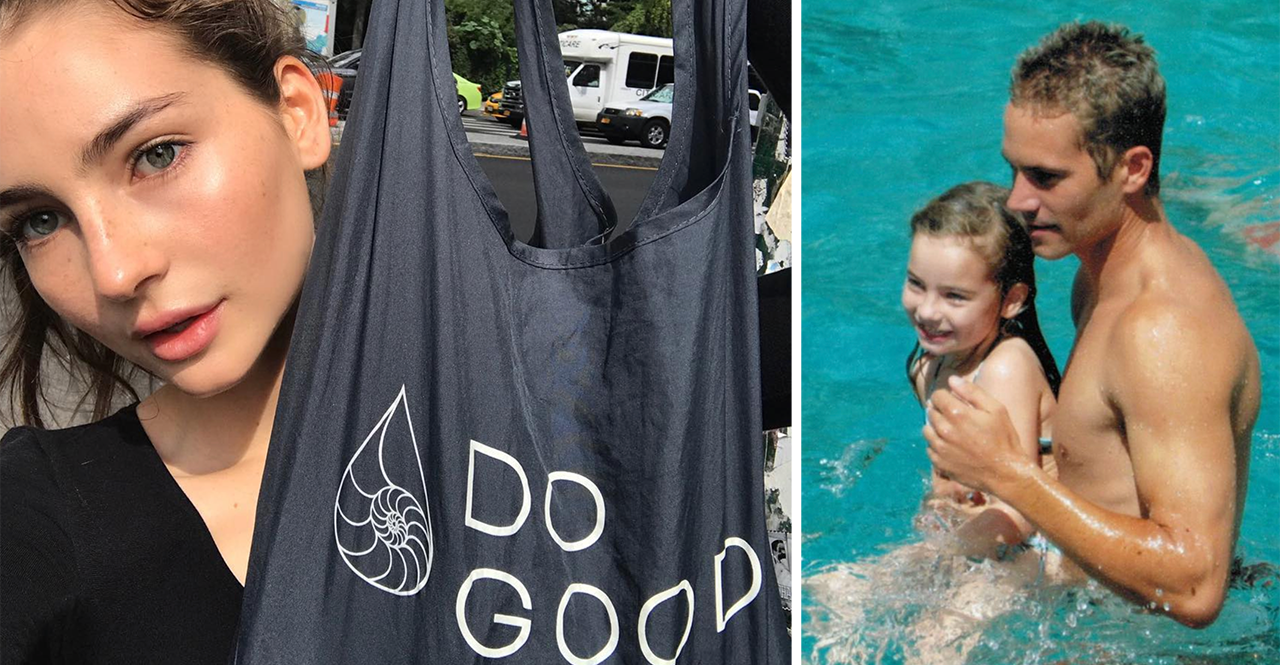 Credit: Instagram/meadowwalker
Paul Walker's life ended tragically and unexpectedly almost 6 years ago, but the Fast and the Furious star's memory continues to live on through his friends and family.
Walker's 20-year-old daughter, Meadow, clearly had her dear dad on her mind last weekend when she posted a candid shot of him swimming around with an unusually aquatic pig.
"Thinking of you xx," she captioned the shot.
View this post on Instagram
The post prompted many of Walker's co-stars and friends to chime in, too.
Fellow Fast & Furious actor, Tyrese Gibson, commented, "Animal and Ocean lover!!! Never seen this pic! So cool!"
"I love this picture," wrote Jordana Brewster along with a heart emoji.
The Paul Walker Foundation, a group founded by Meadow herself in 2015, dropped a couple of heart emojis under the photo, too. The charity aims to empower future generations by protecting the oceans and wildlife and providing grants and scholarships to marine science students and researchers.
"Growing up in Hawaii I developed a strong connection with the ocean," said Meadow, as quoted on the Foundation's website. "My father loved the ocean and was always teaching me new things. I want this foundation to do many good things including help others who share my father's passion."
While clearly a Hollywood superstar, Walker was known by many for his outreach efforts and spontaneous acts of goodwill.
In a 2018 interview with People Magazine, Walker's mother, Cheryl Walker, revealed that she had spoken with her son mere moments before his deadly car accident.
"We were having this good conversation, and he'd forgotten about an event he had," said Cheryl. "He got a text and said, 'Oh my gosh, I'm supposed to be somewhere!'"
Even though he never made it to the event—a charity car show for his Reach Out WorldWide initiative, which dispatches first responders to help with relief efforts after natural disasters—Walker's beautiful legacy continues to unfold thanks to those who loved him most.