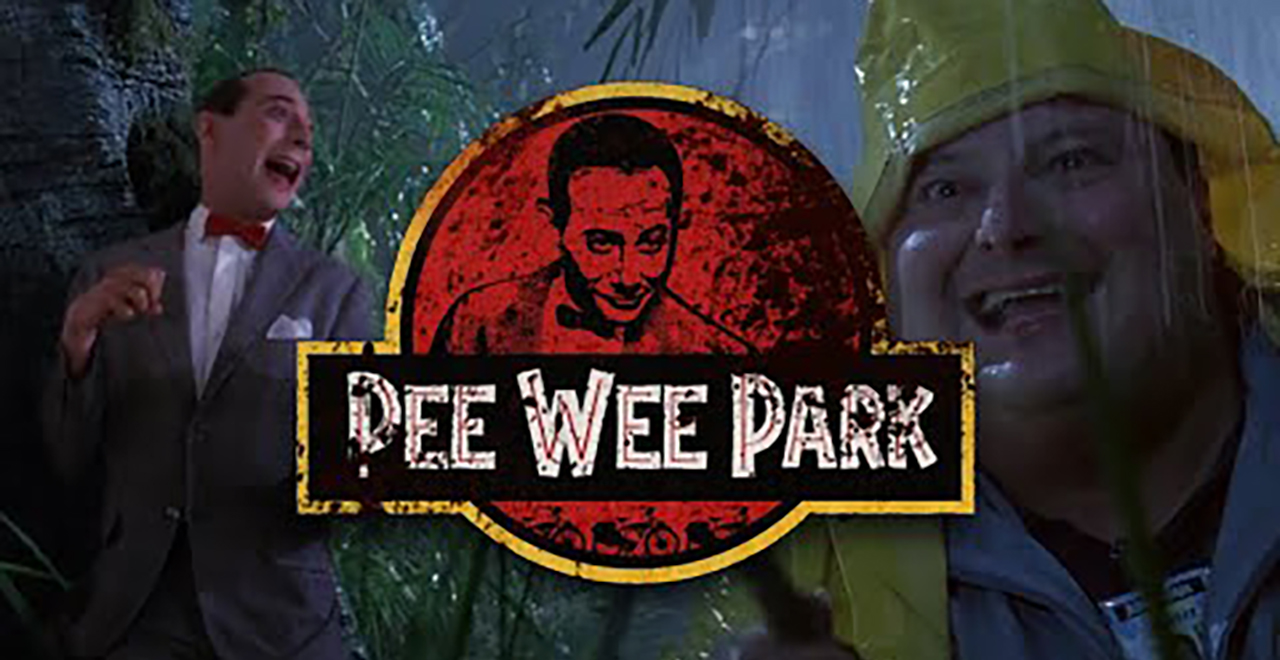 Credit: YouTube/Pixel Riot
My 5-year-old worships dinosaurs. He has a ton of dinosaur toys, multiple stuffed animals, he had a dino-themed birthday party, and he loves to watch Jurassic World, which his 10-year-old brother introduced him to. You'd think the big scary thunder lizards would terrify the kid, but no, they're his favorite part.
He has no idea who Pee-Wee Herman is. My 10-year-old had a brief Pee-Wee Herman phase, thanks to Netflix's revival, but his little brother has no clue. I grew up loving Pee-Wee's Playhouse, but I can't get my youngest to give it a try. But now that someone has mashed Pee-Wee up with Jurassic Park, I might have a perfect way in!
I'm not sure if the person behind the YouTube channel Pixel Riot has kids, let alone kids who have zero fear of dinosaurs, but for some reason, he decided to replace every single dinosaur in Steven Spielberg's classic, and groundbreaking, Jurassic Park, with Paul Reubens as Pee-Wee Herman.
My kid may not be scared of the T-Rex, but Pee-Wee's laugh is significantly more bone-chilling. So either he'll be terrified, or I'll be having a Pee-Wee's Playhouse marathon this weekend. Either way, I win!
Check out the video, which has nearly 800,000 views!