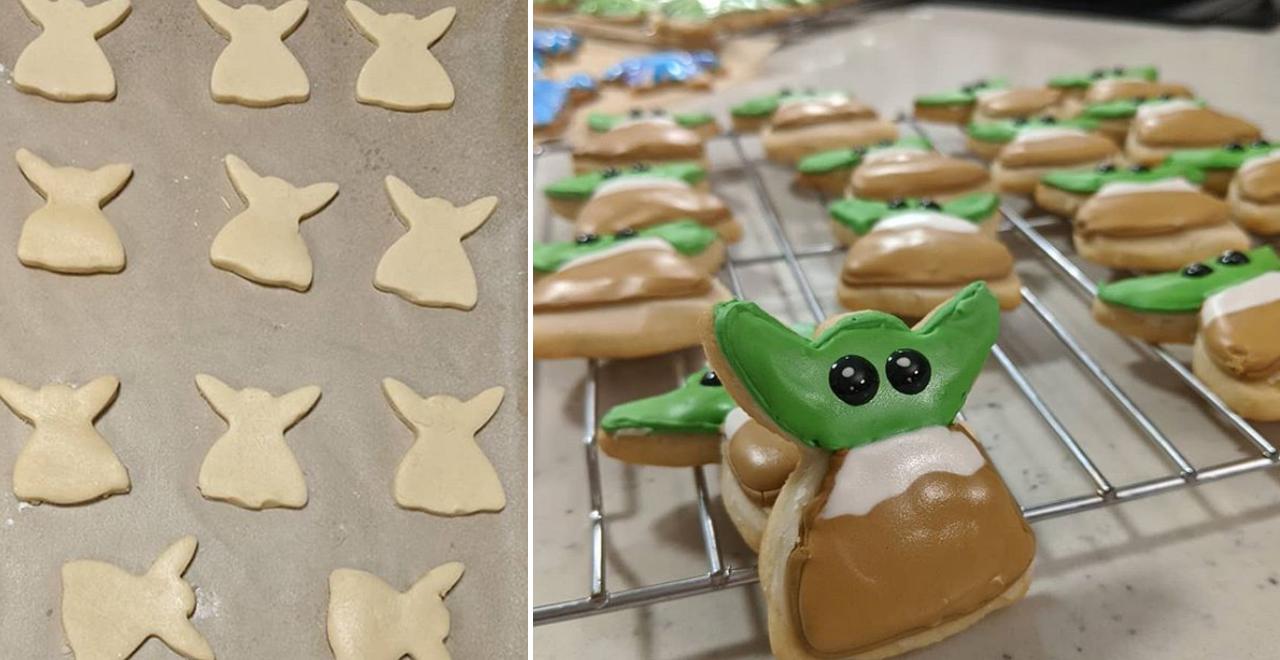 Credit: Instagram/atakturk
We are in peak Star Wars time, a point where the fervor has rarely been higher over the last couple of decades. The Mandalorian has been a breakout hit for Disney Plus, the final chapter of the Skywalker saga hit theaters this week, and it's the holiday season, so you're going to see toys in every store. On top of it all, Baby Yoda fever has taken complete and utter hold of the internet, popping up in meme form wherever you look.
Some fans are taking it to the next level, embracing the joy of the holiday season and merging it with the love of the little force user, creating the perfect Christmas cookie hack. One social media user posted on Instagram the shortcut to making the perfect baby Yoda cookie is to take the very common Angel cookie cutter and, well, behead it.
The Seattle-based baker stumbled upon the hack and I think that speaks volumes as to where we are. Sure, Disney missed the boat big time by not seeing this coming, and therefore not having an adequate supply (read: any) of merchandise in stores in time for the holidays. But the baby Yoda love is reaching such a fever pitch that people are looking for easy ways to eat him. And at the expense of chopping off an angel's head.
The person responsible for the creation told Mashable she made her boyfriend do the dirty work of actually chopping off the angel's head, while she worked on the sugar cookie dough for the bodies. She also said getting the eyes right was the hardest part but she hopes people also enjoy some baby Yoda cookies.
"I'm grateful my cookies are breaking the internet, and most everyone's' reviews are positive," she said.
This is the innovation that fictional baby alien brings us, inspiring people to chop off an angel's head just to take the baby Yoda craze to a bold, new place. And for the record, this is definitely a notch above the hospital that dressed up their newborns like baby yodas.