Hospital Turns Newborns Into Baby Yodas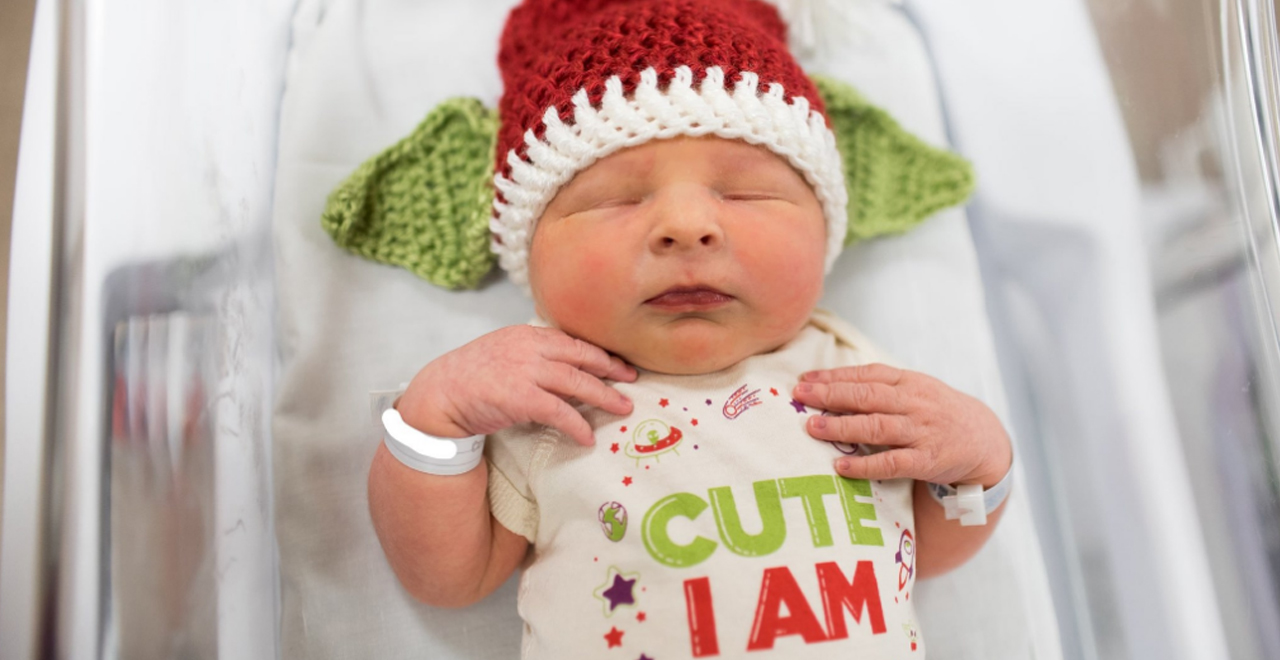 Despite only being introduced to the world a month ago, Baby Yoda is the breakout pop culture star of 2019. In these divisive times, he's the only thing the world agrees on. You don't have to know anything about Star Wars to get caught up in the Baby Yoda craze, and now it's spread now to real, human babies.
A hospital in Pittsburgh took the obsession to the next level by dressing newborns in the nursery in adorable Baby Yoda outfits. Newborns at UPMC Magee-Womens Hospital were dressed with the Yoda ears and a holiday twist.
These #MageeHolidayBabies are out of this world cute! pic.twitter.com/3IAYd4qe3x

— UPMC (@UPMC) December 16, 2019
Their onesies feature Yoda's inverted speech pattern (the original Yoda, not the one from The Mandalorian, which doesn't use language yet as he/she is only 50 years young), such as "Cute I am" and "Merry I must be".
The Chief Nursing Officer told Yahoo they love the tradition of dressing up the newborns.
"We love celebrating the birth of our babies with their families and it's just wonderful to see our parents look at their babies in these adorable little outfits and share them with everyone," she said. "It's just a great experience for them."
This is not the first time the hospital has dressed up newborns – most recently as Mr. Rogers on World Kindness Day.
The BaYo craze knows no bounds – he's even made cameos in street art all over the world. The Mandalorian has been a huge hit for Disney+, but no star burns brighter than Baby Yoda.