People Tweet Their Weirdest Childhood Food Habits—It's Gross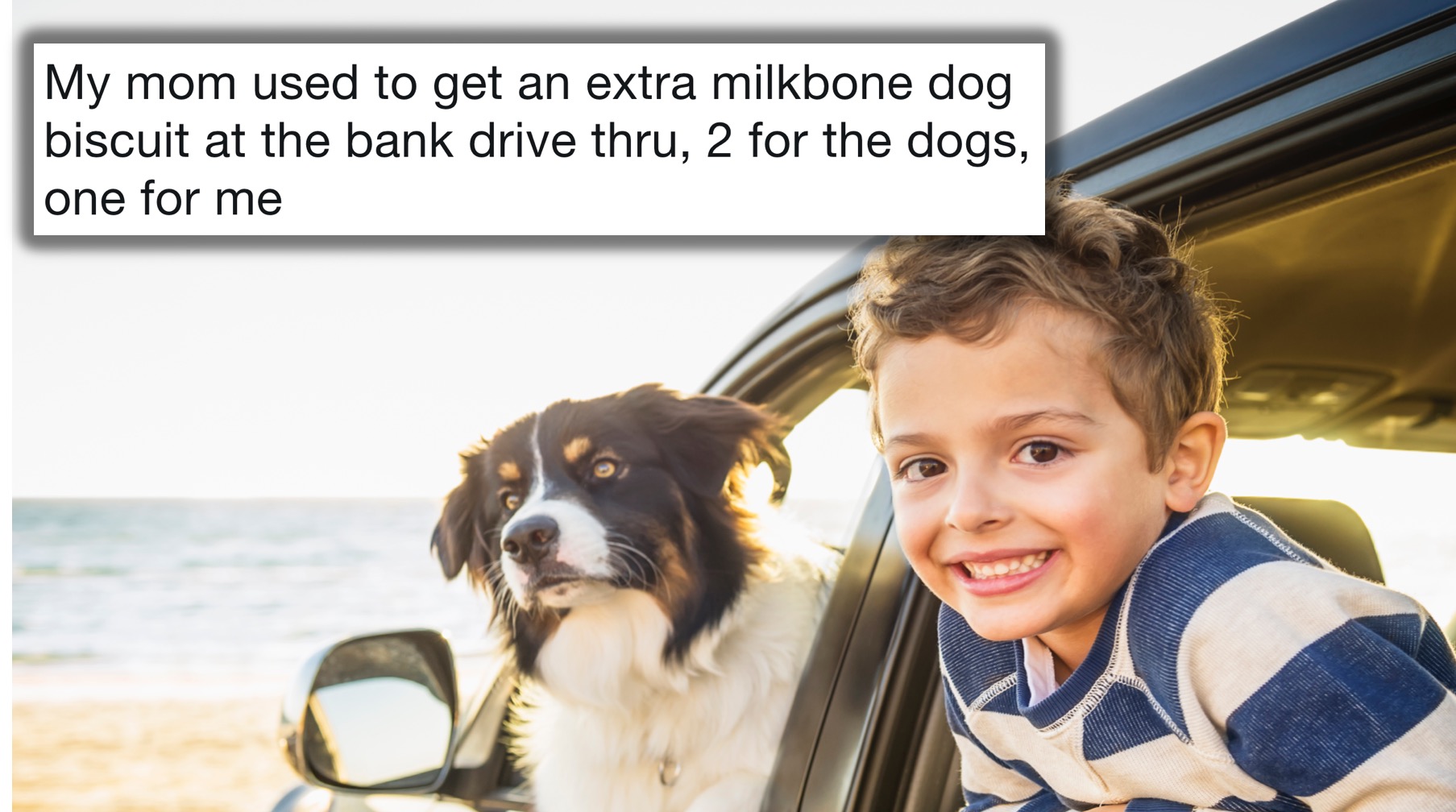 A kid's diet is a strange thing. Sometimes, you have to beg, plead, and bribe to get them to try simple, everyday foods. Other times, you'll catch them eating bizarre and downright disgusting snack combinations like tiny dumpster-diving raccoons.
Recently, National Public Radio host Sam Saunders ignited a wild thread on Twitter when he asked people to confess their weirdest food and drink concoctions from when they were kids.
Sanders kicked things off by saying he used to carry around a tiny bottle of apple cider vinegar everywhere he went, taking small sips throughout the day like an adorable little alcoholic with a flask.
Tell me your Weirdest eating/drinking habit you had as a kid!
.
I'll go first: When I was like 8 years old, I used to carry a little bottle of apple cider vinegar around wherever I went, taking a swig every now and then like a lush w/his flask.

— Sam Sanders (@samsanders) February 17, 2019
The tweet spread like wildfire and everyone seemed eager to either share their own eccentric snacks or simply revel in the disgusting aura that emanated from the thread.
Prepare to be grossed out (or maybe find a strange connection to another human based on your similar stomach-churning preferences, you animals):
Mouthfuls of Coffee mate French vanilla powder creamer

— Amanda Flores Stout (@amandaestout) February 17, 2019
At snack time I would chew cheez-its into a pulp, store them in my cheek like a chipmunk and then go spit the mash in the toilet to see what cheezits "looked like" when they were in my stomach.

— Lauren Migaki (@lmigaki) February 17, 2019
I had a McDonald's plastic toy watch that didn't tell time, but had a secret compartment in which I stored Baco-bits. pic.twitter.com/nGYabXn9Zq

— Joe Smith (@hellojoesmith) February 17, 2019
I used to eat spaghetti one noodle at a time, dipping it into sauce that had to be in a separate bowl. I can't believe my parents let me do that – and for so long ????‍♀️

— Sarah Self-Walbrick (@SarahFromtheAJ) February 17, 2019
Because the first bite of any apple is the best (which I firmly believe to this day), as a kid I once took a single bite out of every apple in a bag and then hid the bag in the basement.

— Brooks Doherty (@Brooks_Doherty) February 17, 2019
When I was a kid I found out that the stretch armstrong toys had this sugary goo inside them and when I tasted it I ripped that shit open and ate them like a Zombie. My friend got mad cause I ate his. Also this one time I accidentally swallowed a Tamagotchi pet ????????good times. pic.twitter.com/api1g5pjRO

— ????????‍♂️Jord/Jax⚔️ (@JaxBladeFitness) February 17, 2019
I used to eat paper. Loose leaf, post-it's, you name it. Would sometimes write on the paper before consuming b/c the ink gave it flavor

— meels (@meeelworm) February 17, 2019
I would make myself gourmet meals, cooked all by myself, of hot dogs sliced up and fried in Chinese takeout mustard and then coated in dried mashed potato flakes.

— Cerise E. (@c_arise) February 17, 2019
my sister and I ate "pool chips" – tortilla chips we dipped in the swimming pool outside of our apartment and ate, religiously, for like a year.

— Rachel Charlene (@RachelCharleneL) February 18, 2019
I would peel the outer layer of my hot dog, discard it, then eat the inside.

— Stacey Graham ???? (@staceyigraham) February 17, 2019
When I went to my Granny's house, I'd put Skittles in a cup of ice water and drink it. I'd also dunk Pringles in water. ????‍♀️

— Mary Broome (@mabroome) February 17, 2019
soft butter molded into balls, then rolled it in sugar. pic.twitter.com/aOodKC3am7

— Dora ✨ Charm Creative (@adoreadora) February 18, 2019
After school snack: Canned green beans with a fork straight out the can, cold, then drink the green bean water.

— The Royal "Wheeee" (@elaitch) February 17, 2019
My mom used to get an extra milkbone dog biscuit at the bank drive thru, 2 for the dogs, one for me

— SAVE THE DREAMERS (@SaveTheDreamers) February 17, 2019