Percy Jackson Finally Getting a Do-Over With Series on Disney+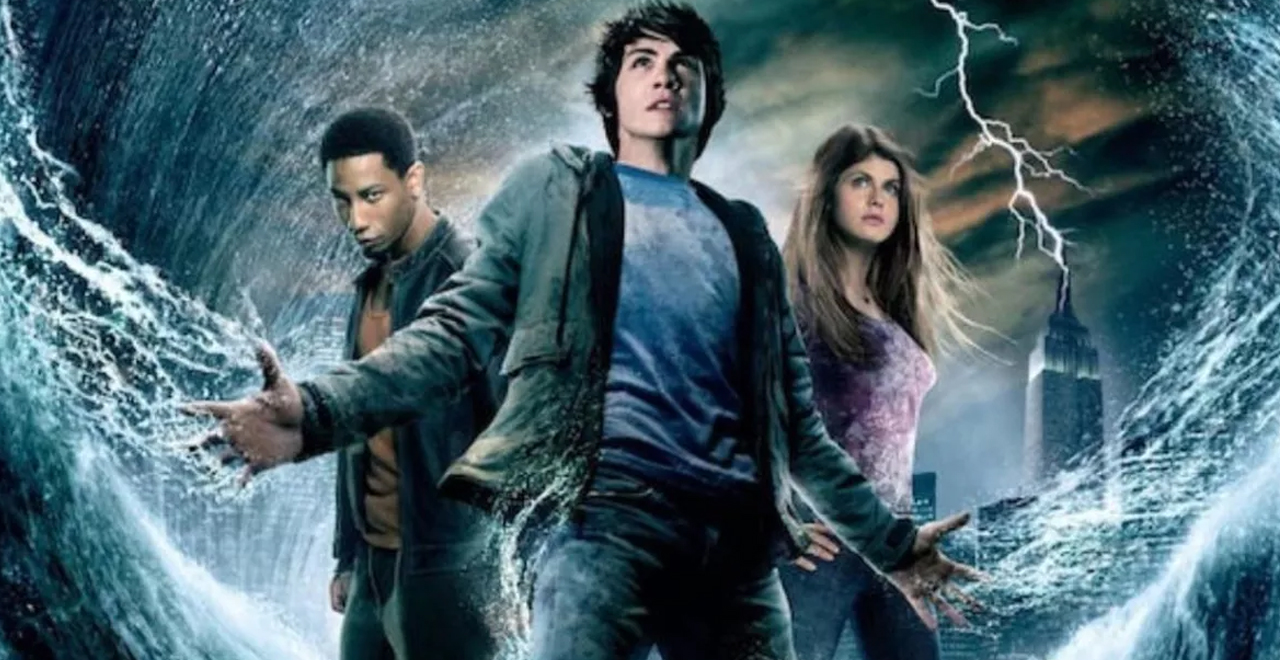 These days, everything gets adapted.
There's nothing Hollywood loves more than existing intellectual property. It already has a fan base ready to spend money on something they love, and piggybacking on someone else's creativity is easier than starting something from scratch. Add today's constantly multiplying streaming services, and there's nary a book series, a graphic novel, a video game, even a podcast that hasn't been converted into a TV show or movie.
Not everything gets adapted twice. Usually, if your favorite book series makes its way to movie theaters, you have to hope the first movie is successful or you won't get the rest and that's likely your last shot. Not this time.
Percy Jackson, the mythological Harry Potter who began as a bedtime story from prolific author Rick Riordan, had his shot. In fact, two movies were made from Riordan's Gods of Olympus series, 2010's Percy Jackson and the Lightning Thief, and 2013's Percy Jackson and the Sea of Monsters. Logan Lerman starred as Percy, the half-human some of Poseidon who has water-based magical powers, and neither film was particularly good.
The movie franchise, which was managed by Disney without any input from the author himself, petered out, and for years fans have been clamoring for a do-over. My 9-year-old son included.
Now they're getting their wish. After years of hoping and months of hinting (and a Broadway musical in the meantime), Riordan got a new adaptation off the ground, this time as TV series for Disney+. He made the announcement on Twitter.
— Rick Riordan (@rickriordan) May 14, 2020
"Hey Percy Jackson fans, for the past decade, you've worked hard to champion a faithful on-screen adaptation of Percy Jackson's world," Riordan wrote. "Some of you have even suggested it would be a good series for Disney+. We couldn't agree more!"
Riordan, like many fans, was unhappy with the less-than-faithful theatrical adaptations of the first two books in his series, and it's clear he's thrilled to have a shot at a do-over, this time with him being "involved in every aspect of the show." It will follow the storyline of the five-book series, which sees Percy learning of his heritage, training at Camp Halfblood, and making friends with satyrs, centaurs, and various other demigods as he goes on various adventures.
After Lightning Thief and Sea of Monsters, Percy appears in The Titan's Curse, The Battle of the Labyrinth, and The Last Olympian, as well as several spin-offs from the series. Disney+ appears to be tackling all five of them, and if it goes well, he has a lot more material to mine, including series based on Egyptian, Roman, and Norse mythology.
My son has read every single one and based on the ecstatic online reaction to today's Disney+ news, he's not alone. Here's hoping they get it right this time.
You can sign up for Disney+ for $6.99/month or $69.99/year.