Philadelphia Eagles Open New Sensory Room for Fans With Autism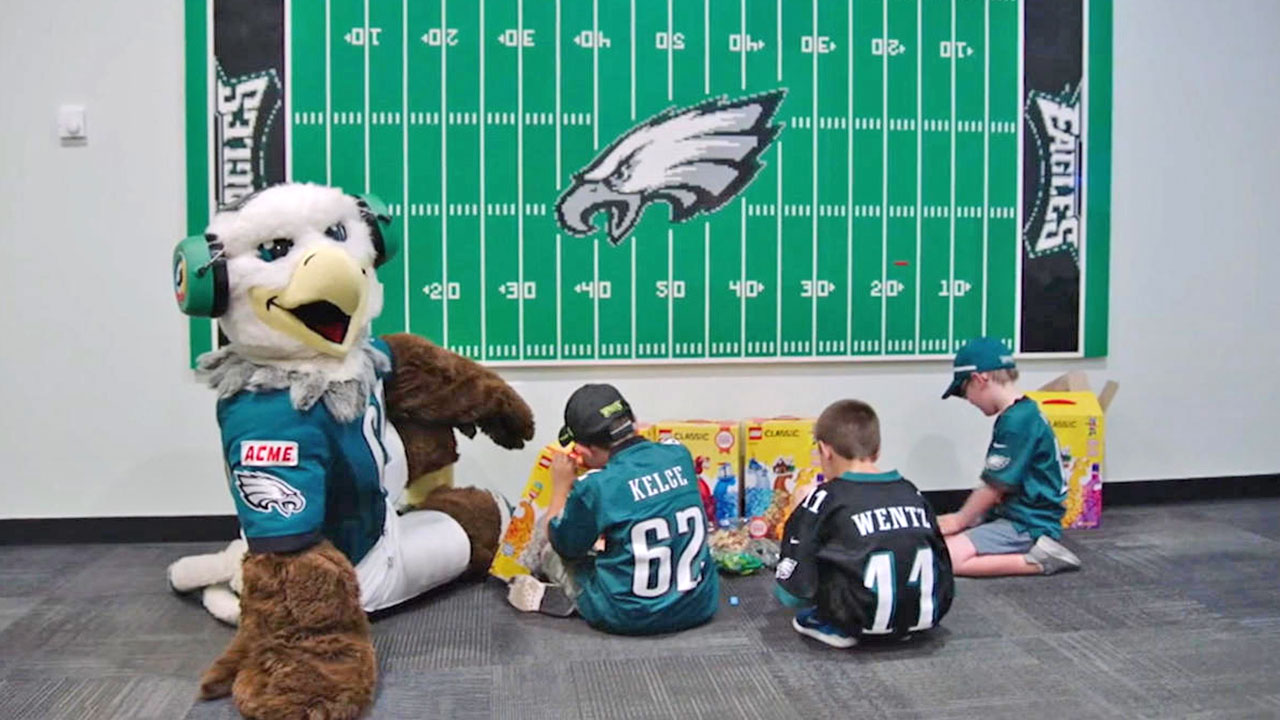 For the past few decades, a major push has been underway to ensure places such as football stadiums and sports arenas are accessible for fans of all abilities. While wheelchair ramps and handicap accessible seating is a start, there is still a long way to go to ensure everyone feels welcome.
The Philadelphia Eagles have taken an awesome step towards not just accessibility, but most importantly, inclusion. The team announced a brand new "sensory room" at their Lincoln Financial Field Stadium where fans with autism or those who become overstimulated can go and escape the loud cheers and mass crowds of strangers. With an estimated 1 out of every 59 children in the US now affected by autism, it's a move that's sure to open the door for more families to attend games that they likely may have avoided before.
I'm not a fan, per se, of the @Eagles 😉 but I am a big fan of this… Making the sports world more inclusive for kids and adults with sensory processing sensitivities.
Awesome job!!@kulturec #autism #ptsd @NFL @AtlantaFalcons @MiamiDolphins @Patriotshttps://t.co/gATU7WqYQf

— Tiki Barber (@TikiBarber) August 8, 2019
But the room itself is just one piece of the Eagle's push to ensure their entire stadium is certified "sensory-inclusive." Working in conjunction with nonprofit KultureCity, the team has made several improvements and additions around the facility to ensure fans feel as comfortable as possible.
Beyond physical spaces, stadium staff has been given special training to help them identify and assist fans who may need help. According to a release from the team "The sensory inclusive certification process entailed training for Eagles employees and Lincoln Financial Field staff by leading medical professionals. It included how to recognize guests with sensory needs and how to handle a sensory overload situation." In addition, the team says there are also "sensory bags" available to all guests around the stadium which include noise-canceling headphones, fidget tools, verbal cue cards, and even a weighted lap blanket.
"With the opening of Lincoln Financial Field in 2003, we made it an organizational priority to create a one-of-a-kind experience for guests in a safe, friendly and inclusive environment," said Jeffrey Lurie, Chairman and CEO of the Philadelphia Eagles. Lurie's brother is on the autism spectrum — his family and the team's foundation donating millions to research and awareness initiatives over the past several years.
While the Eagles have led the way, CNN says there will be 9 other NFL franchises that will be considered sensory-inclusive by the end of this season. If football isn't your family's game, then consider a little basketball instead. A whopping 21 teams in the NBA are now sensory certified with three more looking to sign on in the next few months. And that's not all. KultureCity COO Uma Srivastava told CNN that 10 NHL teams, 9 MLB teams and 3 major league soccer teams have also become sensory-inclusive as well.
It's great news for fans and families around the nation, however, there is still much more to be done. Thankfully organizations such as KultureCity are helping professional sports teams lead the way on the road to inclusivity.