Become the Next Billy Joel With These Online Courses on Piano Playing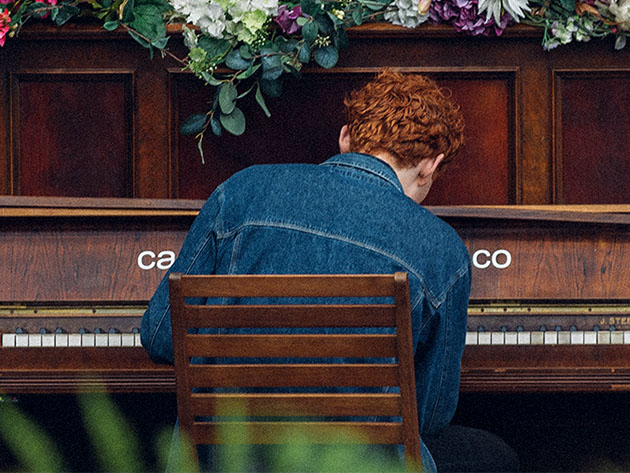 Who says you can't teach an old dog new tricks? If you've been watching the kids tickle the ivories and getting a little envious, it might be time to get in on the fun. And now thanks to the magic of technology, you can pick up some serious piano skills from home with the online courses included in The Learn to Play the Piano and Music Composition Bundle. These five courses, available now for just $34.95, cover a wide range of piano skills and music composition instruction that will whip you into shape and have your partner wondering if they married the next Billy Joel.
Kick off your quest to piano superstardom with Pianoforall, one of the internet's most popular piano courses online taught by Robin Hall. The course is perfect for total newbies and helps you sound like a professional from the jump as you start with popular rhythm-style piano and then expand your skills with step-by-step instruction on how to play ballads, jazz, and other genres. You'll also learn the coveted skill of playing music by ear, as well as the more conventional method of reading music.
Teacher Jack Vaughan, a composer, and conductor himself, walks you through courses like Practicing and Arranging Music with the Piano. One former student raved, "After completing this course, I immediately found myself detecting patterns and grooves in the music that I listen to."
Jack's course Music Composition with the Piano: Ultimate Keyboard Theory serves as an ultimate guide to piano, chords, and music theory for producers, film composers, and songwriters. Upon completing this course, one student explained, "I already knew some music theory, but I wasn't entirely sure how to apply it to create my own compositions. This course made everything so much easier to understand and far less intimidating." Courses by bestselling Udemy instructor Tomas George round out this bundle, teaching you about Music Production 101 and Music Theory Essentials.
Ready to rock out on the keys with ease? The Learn to Play the Piano and Music Composition Bundle is available now for $34.95, or about $7 per course.
Prices subject to change.
Just a heads up, if you buy stuff using the provided links, The Dad may collect a small commission.