Pinky and The Brain to Return, Animaniacs Coming This Fall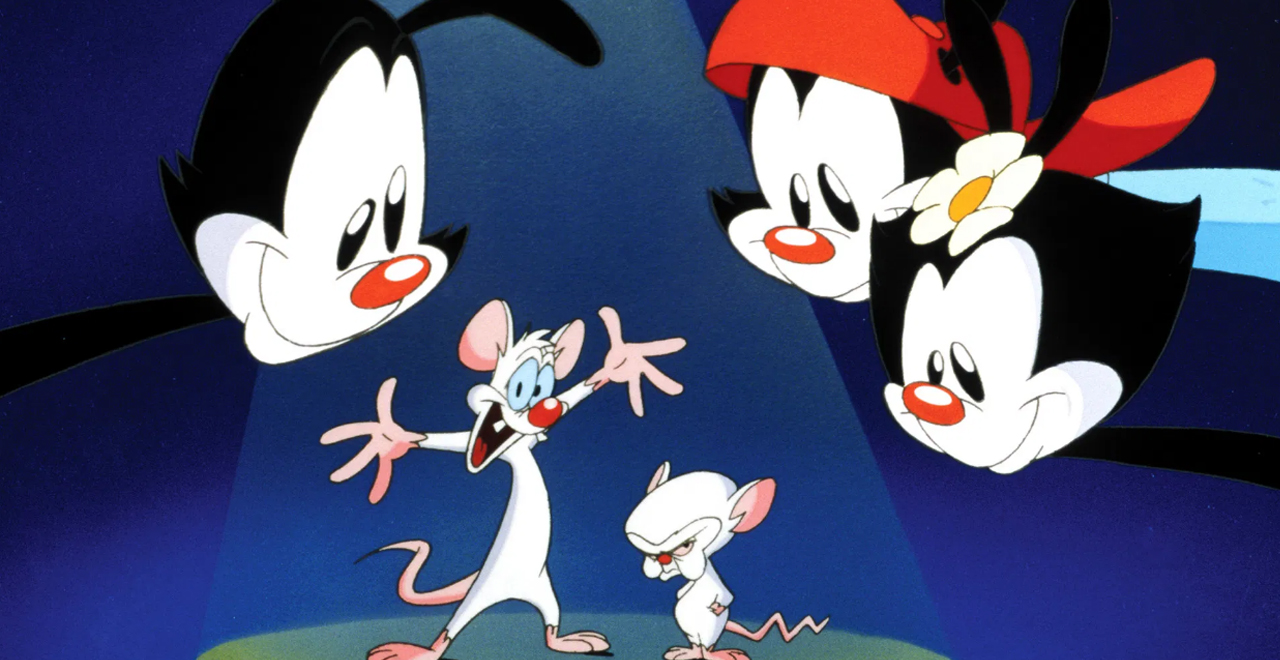 Pretty much every show and movie that was in development and/or in production when the Coronavirus hit has been delayed. Even movies that are finished and ready to go were pushed back to 2021 with theaters being closed in the foreseeable future.
There's one type of content that hasn't been shut down, and that's animated stuff. According to Flickering Myth, the much-anticipated Animaniacs revival is moving ahead and will premiere on Hulu this fall. The show has been tapped for two seasons, with the original cast returning to voice the beloved characters.
Also returning along with it? Pinky and The Brain!
The spin-off of Animaniacs, Pinky and The Brain hasn't been on the air for 20 years, during which time the duo has surely been hatching many a plot to take over the world. Voice actor Rob Paulsen spilled the beans on the genius mouse and his doofy partner in crime coming to Hulu later this year. The original cast will be back for that as well, including Maurice LaMarche, who took the pic announcing the Animaniacs cast's return.
We are VERY pleased to finally see in PRINT today in @yakkopinky's "Voice Lessons" that the original voice cast of #Animaniacs has indeed been working on the upcoming reboot! 😁

Rob, @MAURICELAMARCHE @JessHarnell and #TressMacNeille are back! (Pic from Maurice LaMarche) pic.twitter.com/cHQUxAzIsp

— The Animanicast (@animanicast) October 8, 2019
Fans of those two shows have much to be excited about come the fall, as Animaniacs and Pinky and The Brain join a whole bunch of animated shows that have recently received or will soon be receiving the revival treatment, including He-Man and She-Ra, Ducktales, Thundercats, and more!
If you can't wait, you can stream all five seasons of the Animaniacs, as well as Pinky and the Brain, on Hulu as we speak.