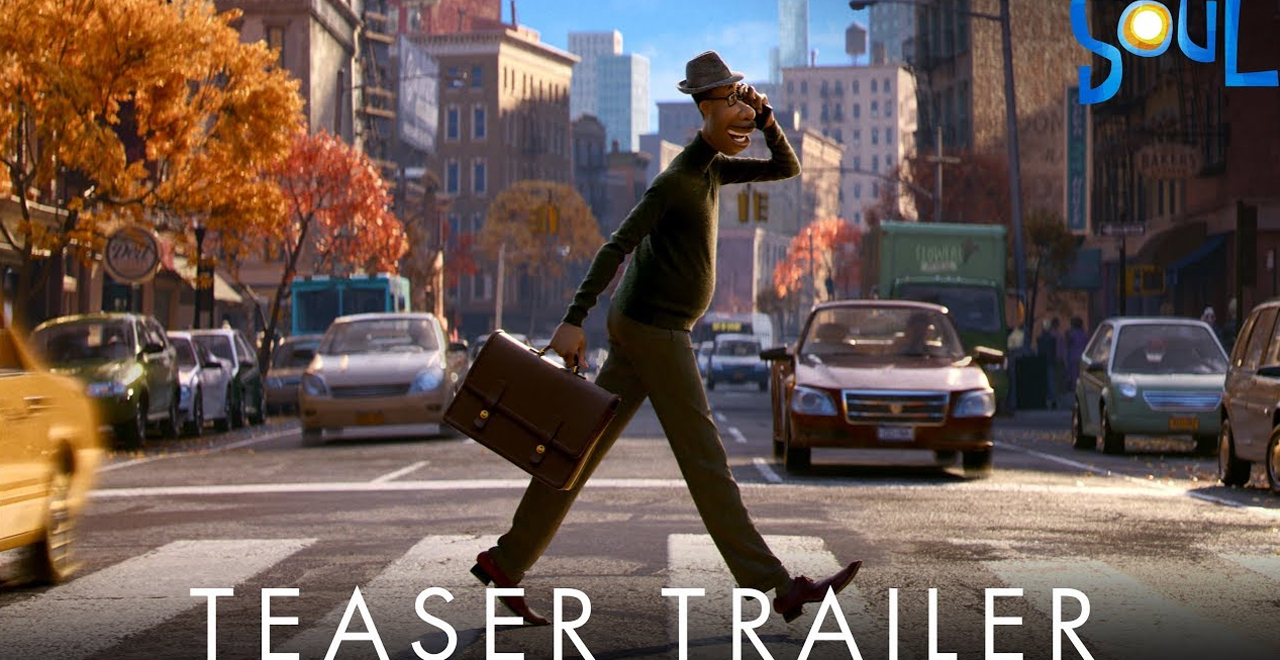 Credit: YouTube/Pixar
A few weeks ago, we shared the trailer for Onward, a strange new Pixar movie featuring brothers who use magic to accidentally resurrect the bottom half of their late father. In typical Pixar fashion, it looked funny and heartwarming, with a dash of WTF.
Well the animation studio is back with another new movie that has a totally different feel, but it's still unmistakeably Pixar.
Featuring the voice of Jamie Foxx as a middle-school music teacher who's still chasing a fading dream of being a jazz musician. He gets one last shot but suffers a little mishap before he can take it and is suddenly forced to decide what he wants to be remembered for.
Here's the IMDB synopsis:
A musician who has lost his passion for music is transported out of his body and must find his way back with the help of an infant soul learning about herself.
In the trailer, Joe Gardner is a teacher whose true passion is jazz, but on his way to an audition that could allow him to realize his dream, he… falls down a manhole? And maybe dies? And then his soul meets another soul, played by Tina Fey? And she's a kid soul or something? I guess Onward isn't the only Pixar flick with a healthy dash of WTF!
According to Kemp Powers, who co-directed with Pete Doctor, the movie is an existential journey.
"He's increasingly feeling like his lifelong dream of being a jazz musician is not going to pan out and he's asking himself 'Why am I here? What am I meant to be doing?' Joe personifies those questions."
Maybe not literally personifies, although, in Inside Out, anger, sadness, and joy were literally personified, so who even knows anymore. At this point, Pixar can pretty do whatever they want, even if that means tackle death and the meaning of life in an animated movie that's ostensibly for kids. After all, Up and Coco were great.
They know what they're doing, and I'm more than happy to take my kids along and let a cartoon do the heavy lifting about life's big questions. And maybe even give me some answers along the way.
Check out the trailer: