Pixar's Onward Trailer Showcases a Sentimental and Strange New Tale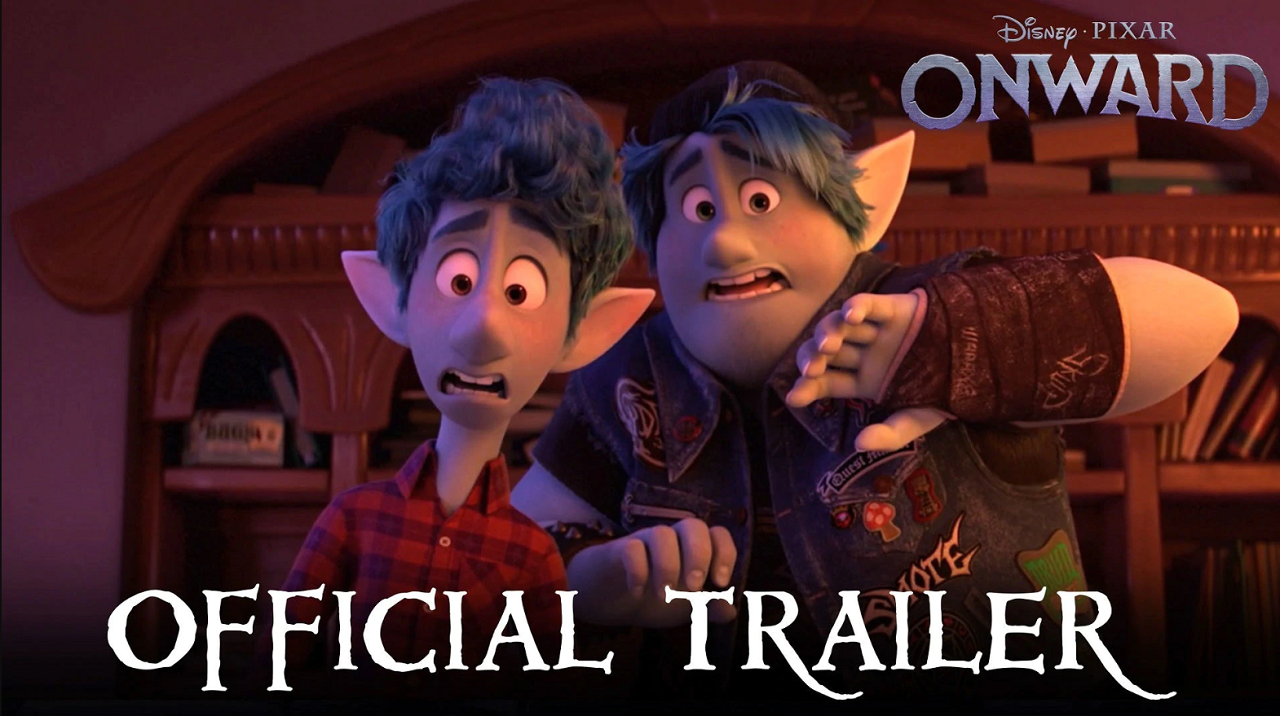 Pixar has tackled a lot of strange stuff over the years. Toys that come to life when humans aren't looking. An elderly widower who attaches balloons to his house and flies to South America. Cars that talk.
Like Disney, the animation studio is also no stranger to sentiment and grief. The Toy Story toys are stricken by their owner's increasing maturity. Nemo is infused with the fear and sadness of loss. The first ten minutes of UP are legendarily tear-jerking. Even Cars has… okay, maybe not Cars.
Onward, Pixar's latest movie, features the voice talents of Star Lord and Spider-man themselves, and while it looks like a fun, and funny, supernatural romp, it also looks weird as hell and sad AF.
Before we even get to the weird stuff, there's weird stuff. Chris Pratt and Tom Holland voice brothers who appear to be elves, or trolls, who live in the modern world? Or something? And there's magic, but not as much as there used to be? It's a little confusing. Then we learn that the boys' dad passed when the brothers were too young to remember him, and on the youngest's 16th birthday, they get a gift from him: his wizard staff. Because apparently he was a wizard. And he left a spell too, that allows his kids to resurrect him, but only for a day.
This is where the sentiment comes in, because if Tom Holland's delivery of "I'm gonna meet dad?" is any indication, this movie is gonna be dusty.
The boys set off to use the spell to conjure up their dad, but something goes awry. And this is where the weird comes in: they only manage to resurrect his legs. I told you it was weird!
The trailer shows the brothers on a quest to conjure the rest of their dad as they encounter a whole world of magic that they never knew existed. It's like Weekend at Bernie's crossed with Harry Potter.
Here's the synopsis:
Two teenage elf brothers, Ian and Barley Lightfoot, go on a journey to discover if there is still a little magic left out there in order to spend one last day with their father, who died when they were too young to remember him.
And here's the trailer!