Planters Gifts Hero a New Car After He Drives a Stranded Family To Alaska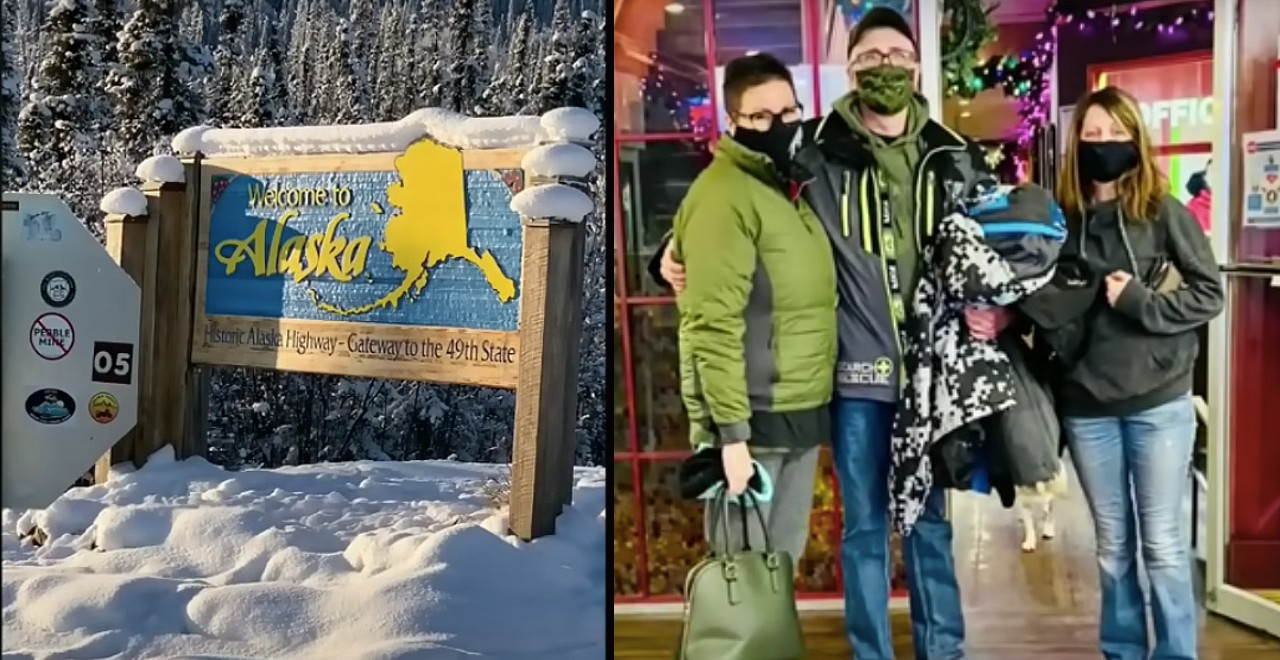 Driving in heavy snow is no joke, which Lynn Marchessault, unfortunately, learned firsthand while traveling from Georgia to Alaska where her husband was stationed. On one especially snowy day in November, Marchessault had a terrifying realization – she was unable to complete her journey. Her pickup truck wasn't equipped with the proper tires, and the trailer she was hauling made the treacherous journey even more difficult.
Desperate and determined to reach her husband in Alaska, Marchessault turned to the internet for help. She explained her story on social media, a plea that quickly spread. Before long, word of the family stranded in Pink Mountain, B.C. made it to the right hands. A selfless local named Gary Bath lived just south of where the family was stuck, and after seeing the family's plea, he made an immediate decision to respond.
"Somebody was stranded, asking for help, so I was in a position to give her help," Bath told CBC.
Bath dropped everything to help the family reach their destination, driving them roughly 1,600 km (about 994 miles). Without Bath stepping in, it's uncertain if or how the family would have completed their journey. As heartwarming stories do, news of the B.C. native's good deed spread like wildfire.
The big-hearted hero received messages from strangers around the world, thanking him for his kindness and marveling at the goodness that still exists in the world. Recently, both Bath and Marchessault gained a new fan, a fan who extended an offer that seemed completely nuts.
This generous fan was none other than Planters, the company that brings us all things nuts, those addictive little cheez balls, and even The Dad Gaming League. Planters made a commitment to use the $5 million they would have spent on a Super Bowl commercial this year to help people who help others, and Bath and Marchessault's incredible story landed right in the company's lap. Planters offered both Bath and Marchessault a brand new car, and in keeping with their specialty, a lifetime supply of peanuts.
"We didn't think it would get as far as it did, let alone having Planters contact us and offer us a new car. It's been crazy," Bath said.
Most people don't do good deeds with the expectation of getting something in return. But when karma is swift and generosity is rewarded with more generosity, it's nothing short of incredible.