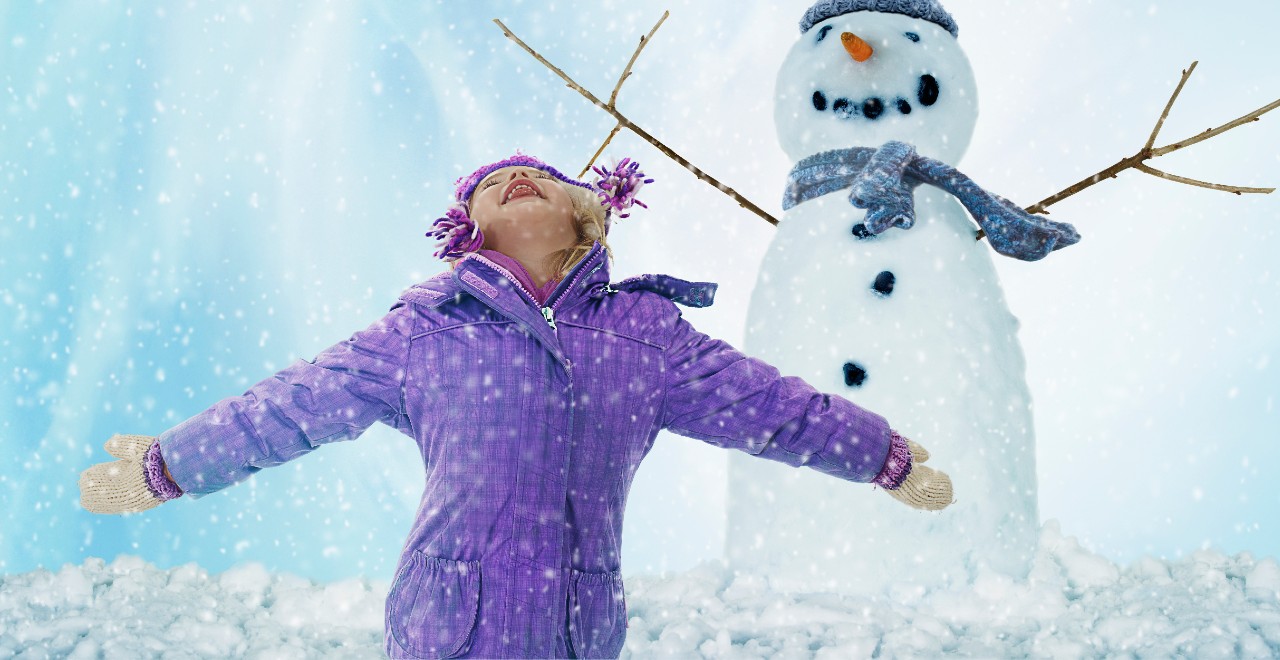 Credit: Getty/Gandee Vasan
It's that time of the year, where kids pray every night for a massive winter storm to wipe out the next morning's school day. But it's 2020, the "year like no other", so even the simple joys of a snow day are called into question, as some school districts are shamefully opting for "remote days" when snow is preventing in-person classes. This. Is. Garbage.
It started in New York City, in advance of their biggest snowstorm in years, when the mayor said in-person learning would be closed but that all students would be expected to report for remote learning. They won't be the last. The New York Times wrote about how remote learning could end snow days forever.
Before going further, because virus strategy can get highly politicized, let me unequivocally state my support for wearing masks, science, doing whatever we can to protect the most people. School administrators (like many) are facing incredibly difficult decisions, and have navigated tremendous hardship admirably, whether they ended up in-person (kids, especially younger ones, don't seem to be transmitting the virus), hybrid, or fully remote. There are no easy answers.
But during a year full of stress and hardship, we can all agree that kids could use a damn snow day. Hell, we could ALL use a snow day. It's one of the true joys of being a kid, getting a random day off to skip school, play in the snow, and drink hot chocolate. Even if the actual "playing in the snow part" is an hour of looking for old snow gear for 20 minutes of throwing around snowballs before giving up.
Remote learning is impressive, and it's inspiring the way some teachers have tackled it. Zoom has changed work and school life for the better in some areas (I never want to leave my house for a parent-teacher conference again). And while it's possible to quickly pivot to a "remote learning day" when in-person learning can't happen, taking away the novelty of a snow day seems especially cruel.
I totally understand that students are behind and that we lost some time they won't get back. But that doesn't get made up in a day. And kids going outside for exercise and to play in the snow, a pretty safe activity, is a huge mental health boost for them. We can't ignore the psychological benefits of pelting your brother in the face with a snowball.
It's a crazy year, we all need to take it easier on ourselves. How should this be handled? Like it was by one school district in West Virginia. Facing the same snowstorm, here's how they responded.
"For generations, families have greeted the first snow day of the year with joy. It is a time of renewed wonder at all the beautiful things that each season holds. A reminder of how fleeting a childhood can be. An opportunity to make some memories with your family that you hold on to for life," the note read. I mean, hard truth on all counts. It goes on:
"It has been a year of seemingly endless loss and the stress of trying to make up for that loss. For just a moment, we can all let go of the worry of making up for the many things we missed by making sure this is one thing our kids won't lose this year.
So please, enjoy a day of sledding and hot chocolate and cozy fires. Take pictures of your kids in snow hats they will outgrow by next year and read books that you have wanted to lose yourself in, but haven't had the time. We will return to the serious and urgent business of growing up on Thursday, but for tomorrow…go build a snowman."
This should be our national snow day policy. "We will return to the serious and urgent business of growing up on Thursday, but for tomorrow…go build a snowman."