Planters Is Hiring 9 "Peanutters" To Travel the US Via a Peanut-Shaped "NUTmobile"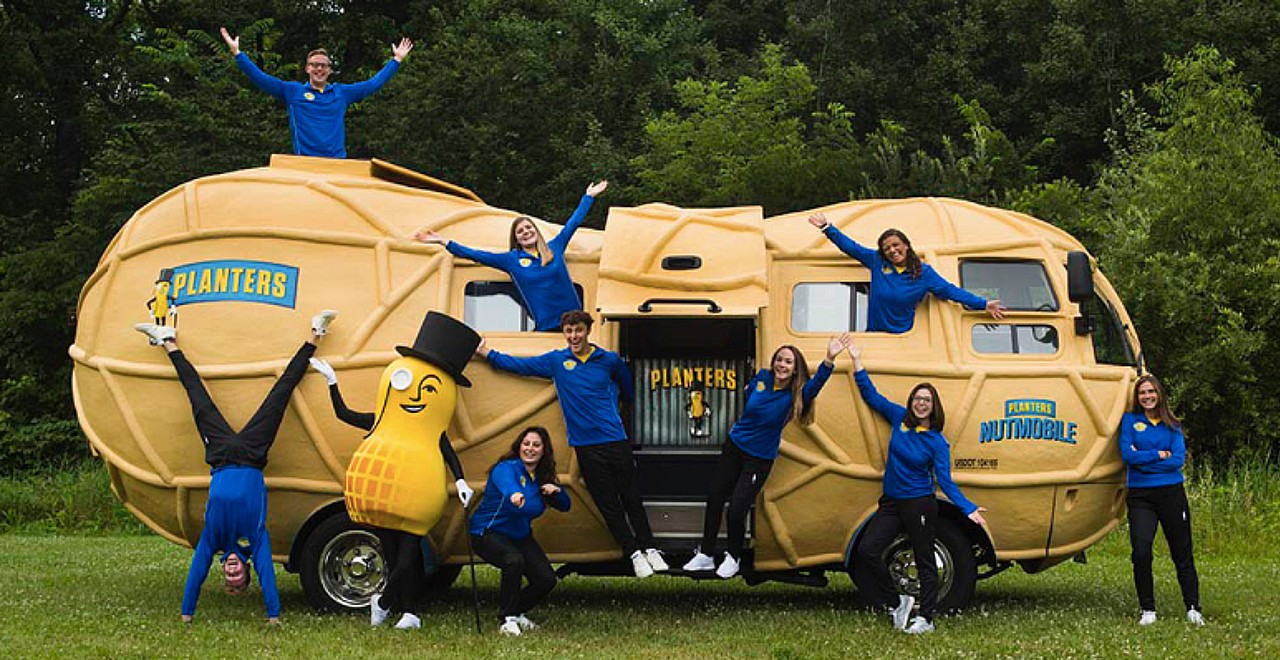 If two of your passions are traveling and peanuts, boy does Planter's have a job for you. The people at Planters know that the joy of peanuts is something worth celebrating far and wide, and their team of Peanutters is on the job. For one year, the newly-hired team of Peanutters will travel across the country in a NUTmobile – a giant peanut-shaped RV.
This journey will be a trail mix of work and play, combining the excitement of traveling cross-country in a giant peanut with the once-in-a-lifetime experience of acting as a mobile PR team (it stands for "peanut rover" as much as it stands for "public relations" in this case). The nine Peanutters will be divided into three separate teams of three, each of which will travel their own route in their very own NUTmobile for the duration of the year.
What if this was your office for the next year? Nope, THIS IS NUT A DRILL. I'm looking for a new team to travel with me in the @planterrsnutmobile bringing substance and snacks to fans all over the country. Deadline is 2/19/21 at 11:59PM. Apply here: https://t.co/t0vpqCqQ2K pic.twitter.com/bQhfl4wf4v

— Mr. Peanut (@MrPeanut) February 8, 2021
According to the application, Planters is looking for someone who is excited to represent "Planters as a brand specialist and spokesperson through radio and television appearances, newspaper interviews, retail and charity functions," someone who "embodies the iconic persona of Mr. Peanut at country-wide events."
The job is open to college grads, preferably with a degree in business, PR, marketing, journalism, communications, media management, or another related field. If you're a recent college grad looking to break into your industry, this unique job will most certainly give you a "legupe" on the competition.
Being a Peanutter is a 12-month paid position, but the experience will last a lifetime. The ideal Peanutter has a valid driver's license (no nut navigation experience required), experience working with or managing teams, a Bachelor's degree, and an unfulfilled dream of traveling the country in a giant peanut. Applications are due by 11:59 PM on February 19, so if you're interested, don't delay – whatever you're doing right now, make like a pistachio shell and split.