Play-Doh Drops a Deuce Inspired Play Set Called The "Poop Troop"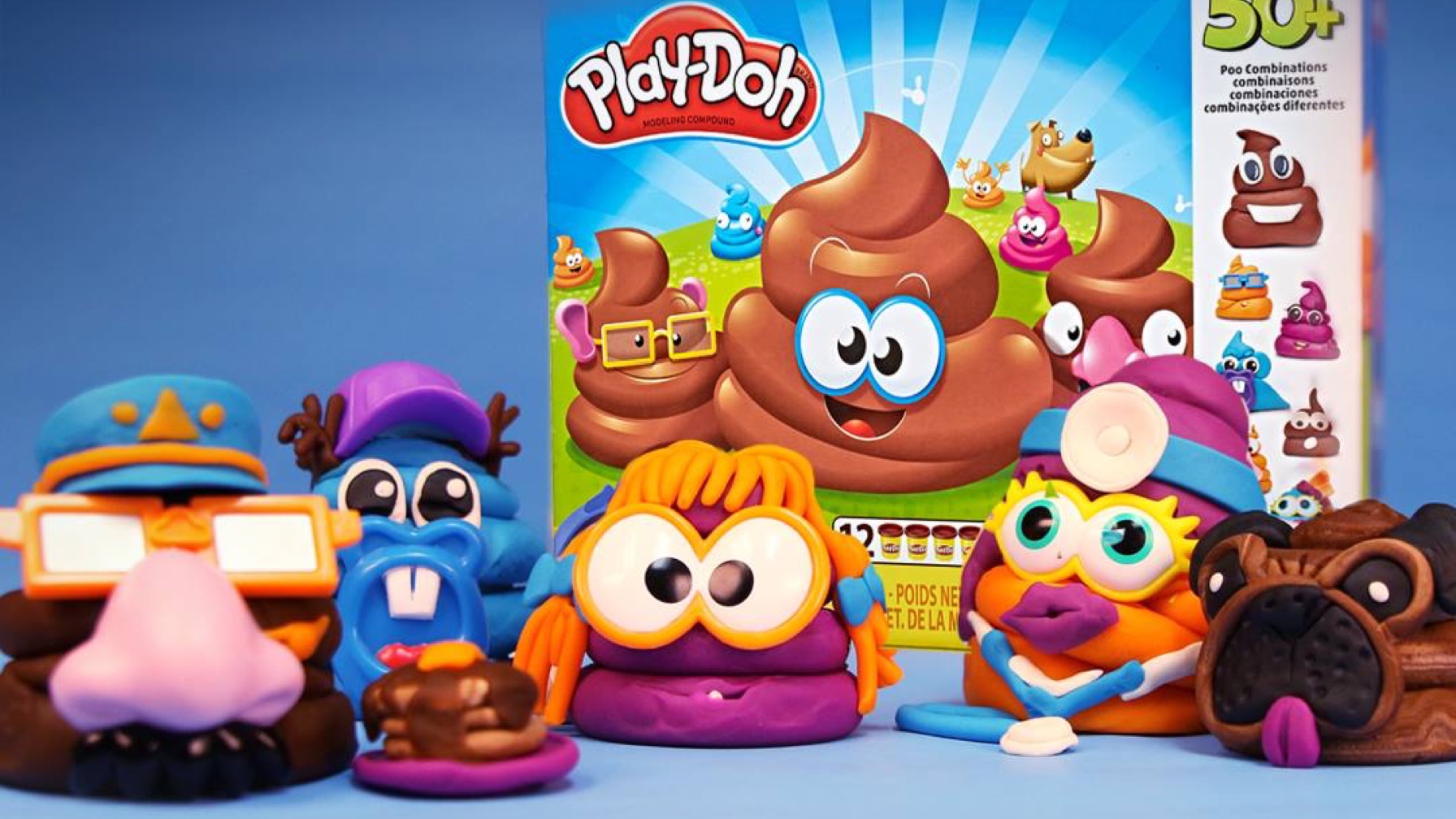 Most parents have experienced or at least heard about a toddler being found playing with his own poo—painting walls, furniture, and him or herself with ungodly amounts of excrement. It's a trauma that no one deserves.
But what if you were able to replace actual dookie with something a little more delightful?
RELATED: Literally Just Advice On How To Make Yourself Poop, Because Sh*t Doesn't Always Happen – Scary Mommy
Introducing the poo emoji inspired "Poop Troop."

Load your favorite shade of brown into the syringe and squeeze out perfectly formed logs. If not for the lack of odor it could easily be mistaken for actual poop! But the fun doesn't end there! Now it's time to dress up the dung.
The Play-Doh set allows you to create "giggle-worthy poop monsters" and "famous emojis" with Mr. Potato Head style accessories.
Sure, you'll be taking some creative liberties since no actual poo emoji has fabulous eye-lashes or suspiciously buff biceps, but it's still better than the more literal alternative.
So don't let yourself be paralyzed by actual fecal fears; give your kid some poo with personality!
Seems like the type of toy kids will play with regularly, at least once, sometimes twice a day and it's available on Amazon for $12.75.
Just a heads up, if you buy stuff using the provided links, The Dad may collect a small commission.