Pokemon First Edition Cards Fetch Over $100,000 at Auction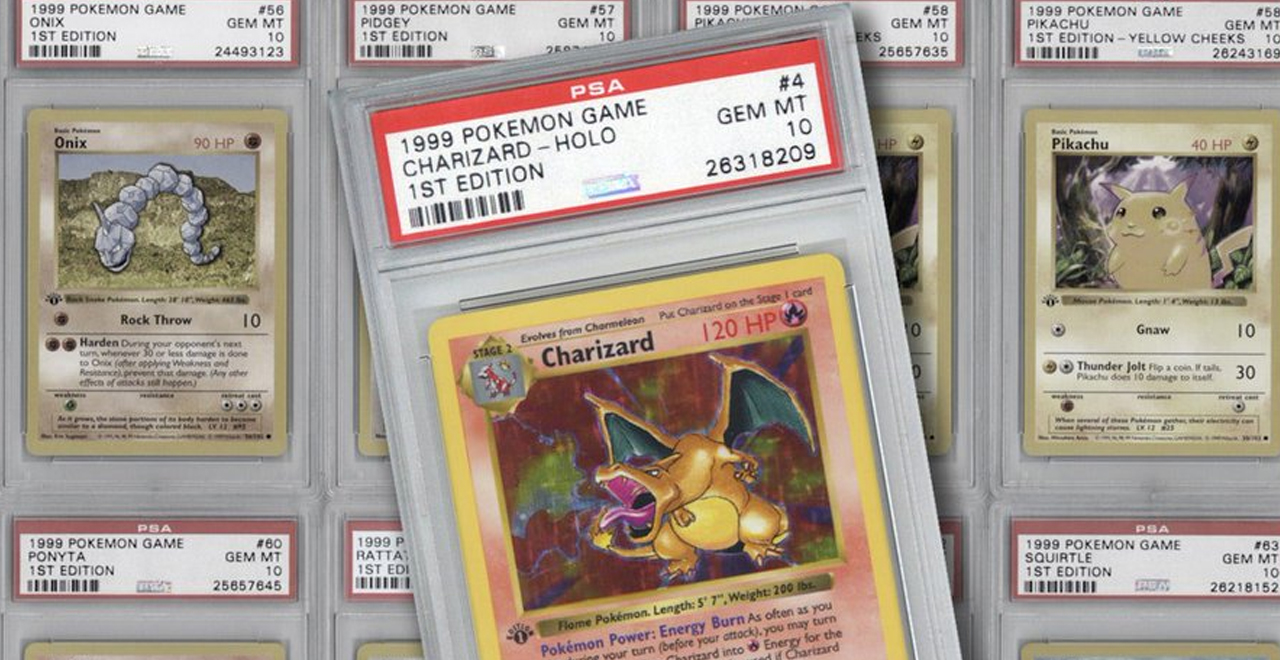 Like my parents before me, I am baffled by a lot of the things my kids find entertaining and fun. My parents hated 90210, The Simpsons, never understood the music I blasted from my bedroom, and still don't understand fantasy football. It's just the way generation gaps go, and when it comes to my kids' favorite pop culture, history is repeating itself.
My 8-year-old watches Troll Hunters and Ninjago, plays Zelda (which I've at least heard of) and loves Pokemon, which is the one I least understand. These cards are so exciting that a teen was recently willing to brave 30 minutes in a poop-filled diaper bin to protect them. So maybe I should pay attention because there's money in them thar cards!
Recently, a complete set of first edition Pokemon cards went on sale at an auction, put on by Goldin Auctions. They fetched a cool $107,000!
This complete set of first-edition Pokémon cards sold at auction for more than $107,000.

???? @GoldinAuctions pic.twitter.com/uAgxkRwq1H

— Bloomberg TicToc (@tictoc) August 12, 2019
Don't get too excited about raiding your kids' toy chest though, as the cards were both rare and rarely maintained. The set of was made up of 103 cards, all in perfect, "Gem Mint 10" condition, and includes the rarest Pokemon card of all: a first edition Charizard.
The deck (are Pokemon card sets called decks?) also contained holographic Alakazam, Blastoise and Chansey cards, and there are three more words that mean literally zero to me, but apparently, there are as few of 50 of these cards in circulation. Hence the hefty price tag.
I try to stay involved in my kids' lives and be aware of what they're into. I even saw the Pokemon movie with my son because parenting comes with sacrifice! But while I'm relatively sure I heard the term "Charizard" before I have no idea what it means or what it is or what it looks like. The odds of me being aware enough to cash in on my kids' toys are even rarer than finding one of those cards!