Police Officers Get Tactical in Response to Kids' Snowball Fight [WATCH]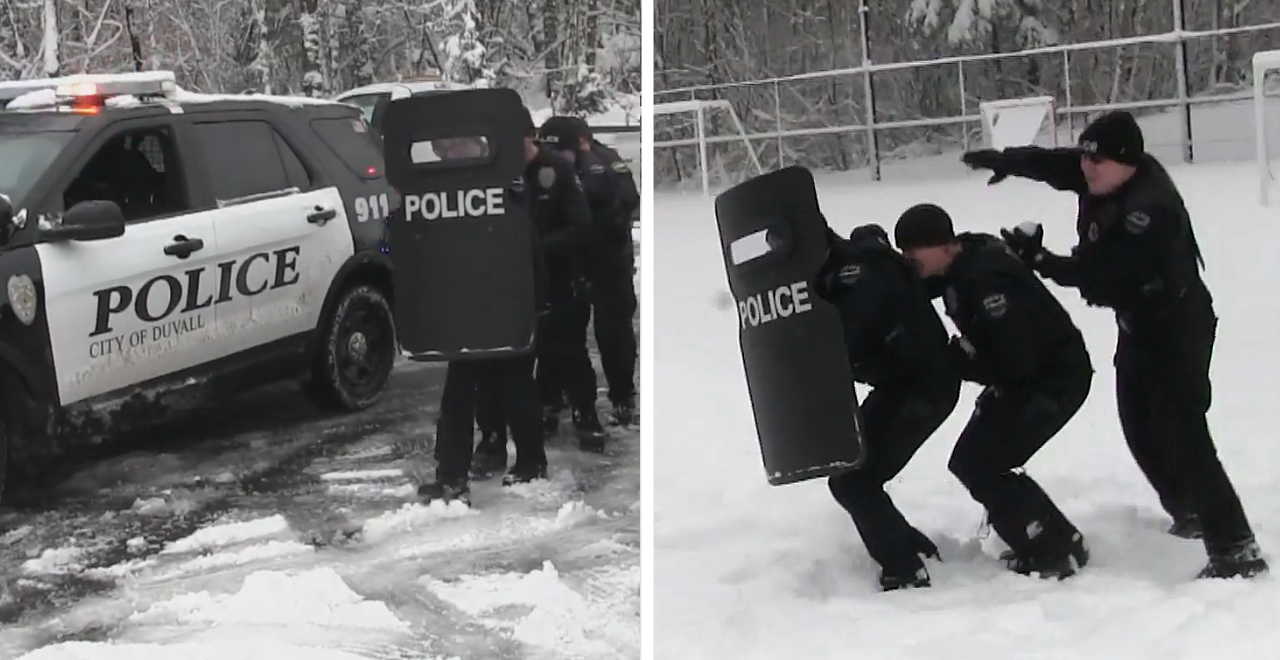 "All is fair in love and war."
It's unknown whether the original meaning of that quote by John Lyly's Euphues was supposed to extend to snowball warfare, but in a recent bout with local kids, the Seattle police weren't going to take any chances.
Due to the overwhelming number of enemy combatants, officers were forced to utilize tactical riot gear and shields to turn the tide of the battle.
(Please disregard all of the smiles and laughter in this video. This is all very serious police business)
Despite their impressive department sanctioned equipment, the officers remained heavily outnumbered and were eventually forced to make a tactical retreat. No news yet regarding what steps should be taken next.
God help us all if such anarchy is allowed to continue unchecked.