Police Officers Purchase New Car Seats for Mom at Traffic Stop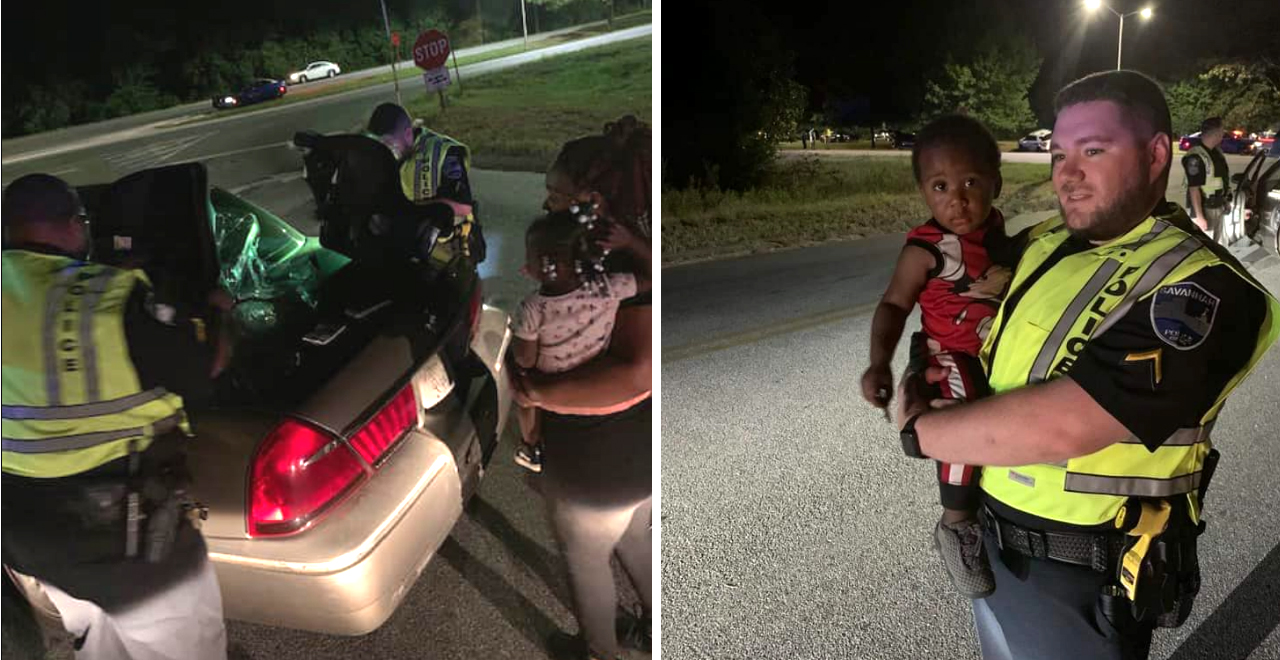 Traffic stops are rarely an enjoyable experience. When the rearview mirror is filled with flashing lights, at the very least, drivers begin to worry about costly tickets and inflated insurance costs. But occasionally, the encounters can involve a moment of grace and compassion. This was the case last week, when several Savannah police officers pulled over a young mother.
The officers had pulled the woman over for not having a license plate and they also realized her 1-year-old twins weren't restrained properly as their car seats that didn't have harnesses. The woman explained that her car had recently been stolen and she had recently started a new job.
The officers could've responded in many different ways, but the route they went with was to buy the young mother two brand new car-seats for the twin boys.
The wife of one of the officers posted about the story on Facebook, hoping her husband's ability to entertain a toddler will extend to their own.
"This dad-to-be melts my heart," she wrote. "I can't wait to see how he is with our daughter, so proud of him"
"You could tell that it not only touched the hearts of the officers and the boys, but the mother," Savannah police spokeswoman Bianca Johnson told ABC News.
It's a touching gesture from police, like responding to a 6-year-old who was scared of ghosts or buying lemonade from a stand you were called to shut down.