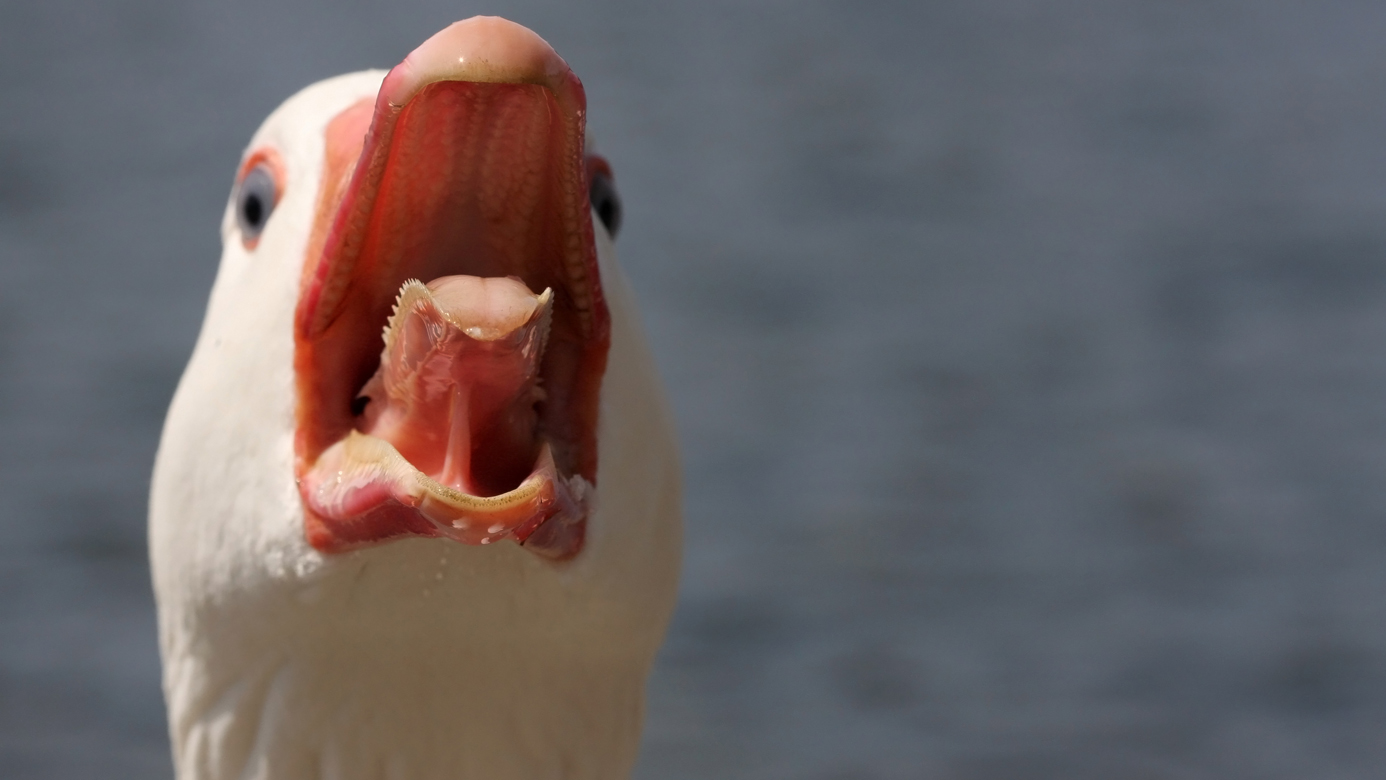 Credit: Getty/KevinDyer
The majestic, migrating waterfowl: the goose.
Don't let the pretty exterior fool you, though. Geese are worse than ducks in almost every way (don't fight me on this), plus they tend to just be assholes in general.
For instance, this solo specimen—captured on camera by Twitter user @_LucasKeller—just arrived at Iowa State University and is already the biggest bully on campus.
Literally the toughest guy on campus pic.twitter.com/TVjlKTIBFt

— Lucas Keller (@_LucasKeller) April 18, 2018
Rest in peace, Lucas. Your heroism and high-pitched screams will not be forgotten.