Put KFC's Deep-Fried Chicken Skins on Your Bucket List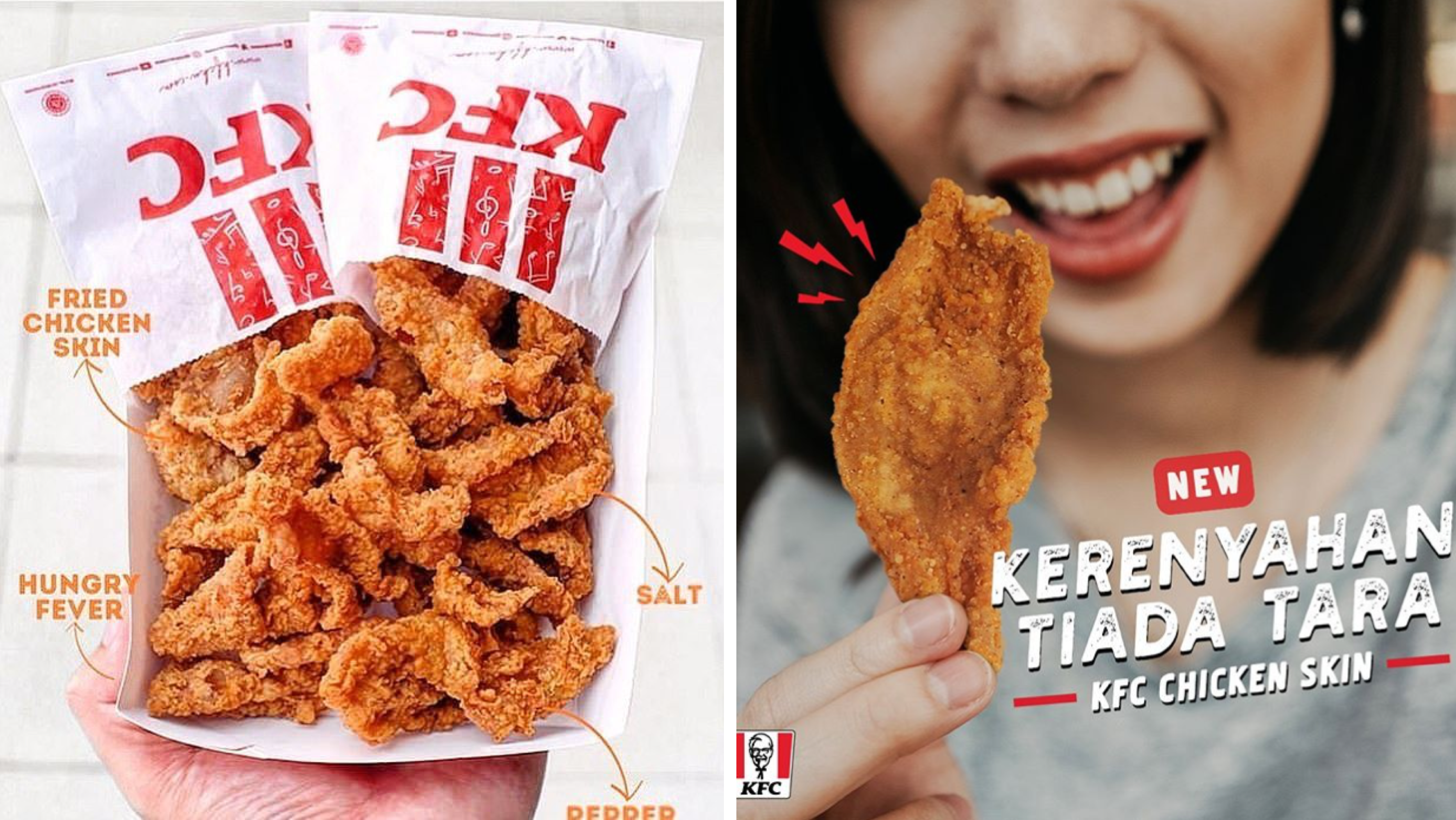 We've all been there. You're trying to enjoy your delicious fried chicken skin from KFC, but all that flavorless chicken meat keeps getting in the way. Gross!
Well, the higher-ups at the famous chicken chain have heard your pleas and are finally frying up the only part of the poultry that anyone really cares about: the skin.
BARU! KFC Chicken Skin sudah tersedia untuk kamu nikmati di beberapa gerai! Kerenyahan kulit ayam KFC kamu pasti udah tau dong kayak gimana? Yuk, beli sekarang!

Hanya tersedia di:
– KFC Salemba
– KFC Cideng
– KFC Kemang
– KFC Kalimalang
– KFC Kelapa Gading #kfcchickenskin pic.twitter.com/sGrtjfy2X2

— KFC Jagonya Ayam! (@KFCINDONESIA) May 11, 2019
Now, before you throw your phone or laptop out a window, these weird crispy delights are only being rolled out in the six listed KFC locations in Indonesia with no plans yet to sell them in the USA or UK.
"This is a test product flavored with Zabb seasoning, a KFC Thailand fan favorite, and is available at select stores across Thailand," said a KFC global spokesperson. "Where available, you can try it in two sizes- an individual serving for 49 THB or a larger, sharing portion for 139 THB."
When you want more chicken skin, but you just can't get enough?
Just order the new KFC Original Recipe Cracklings! All chicken skin… all the best part. Try it now for only P35! Price varies. #AwakenAmazingatHarborPoint pic.twitter.com/Rc3YDlYfdn

— Harbor Point (@harborpointmall) February 10, 2019
That doesn't mean you can't get your fill of fried chicken skin elsewhere, though. In February, KFC added their signature 'Cracklings' to menus in the Philippines, ensuring that cholesterol levels remain nice and high.
The most important question, however, has yet to be answered: If you dunk one of these bad boys in a dipping sauce, is it called "skinny dipping"?