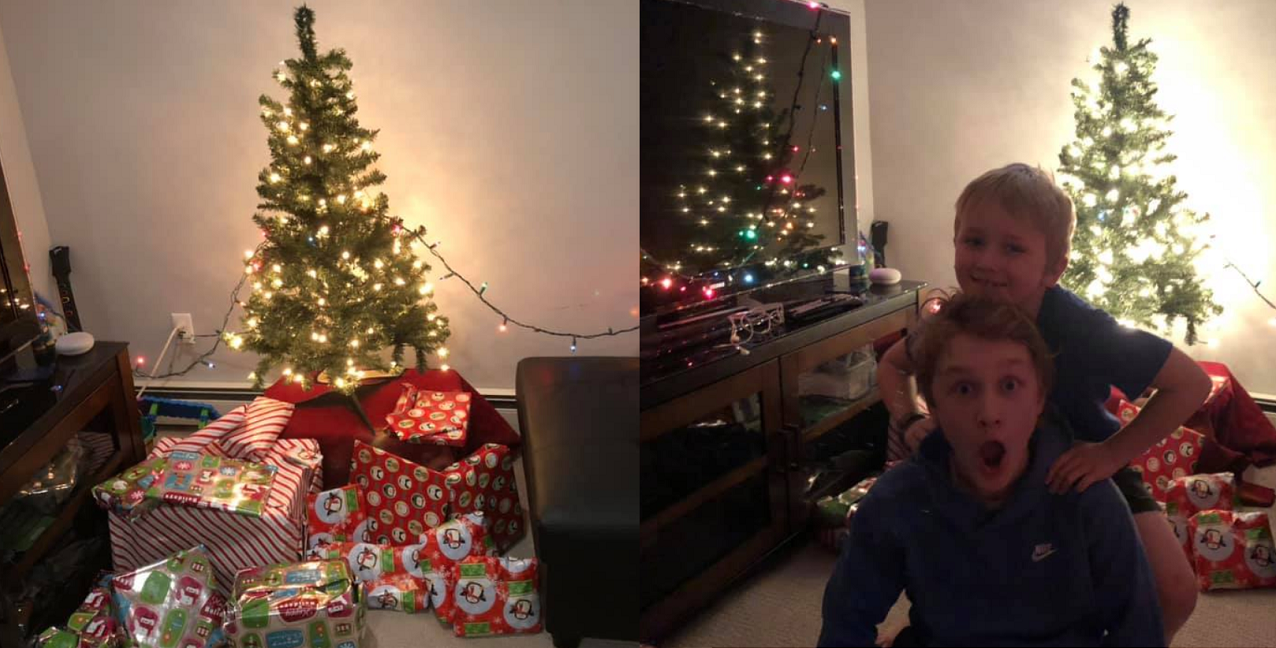 Credit: Courtesy Mark C.
More than a month into quarantine, it can be hard to get your bearings. Kids aren't going to school, adults aren't going to work, sports aren't happening; nothing is normal anymore. Time has lost all meaning. Calendars are obsolete. We survive on a diet of good news to power us through each day.
Obviously, it's April. But without the month's typical landmarks, e.g., tax day, baseball, The Masters, etc., it can be a little hard to tell. For example, Christmas is months away. At least, it is most of us.
For one family in Massachusetts, Christmas happened this weekend! All thanks to a great dad.
Mark C. lives outside of Boston with his wife and two children, and he decided that the middle of April was the perfect time to surprise his family with a spring edition of every kid's favorite holiday, complete with a tree, decorations, and, of course, gifts.
His Facebook caption for the post reads: "I surprised the family with Christmas morning in April because….why not right now!"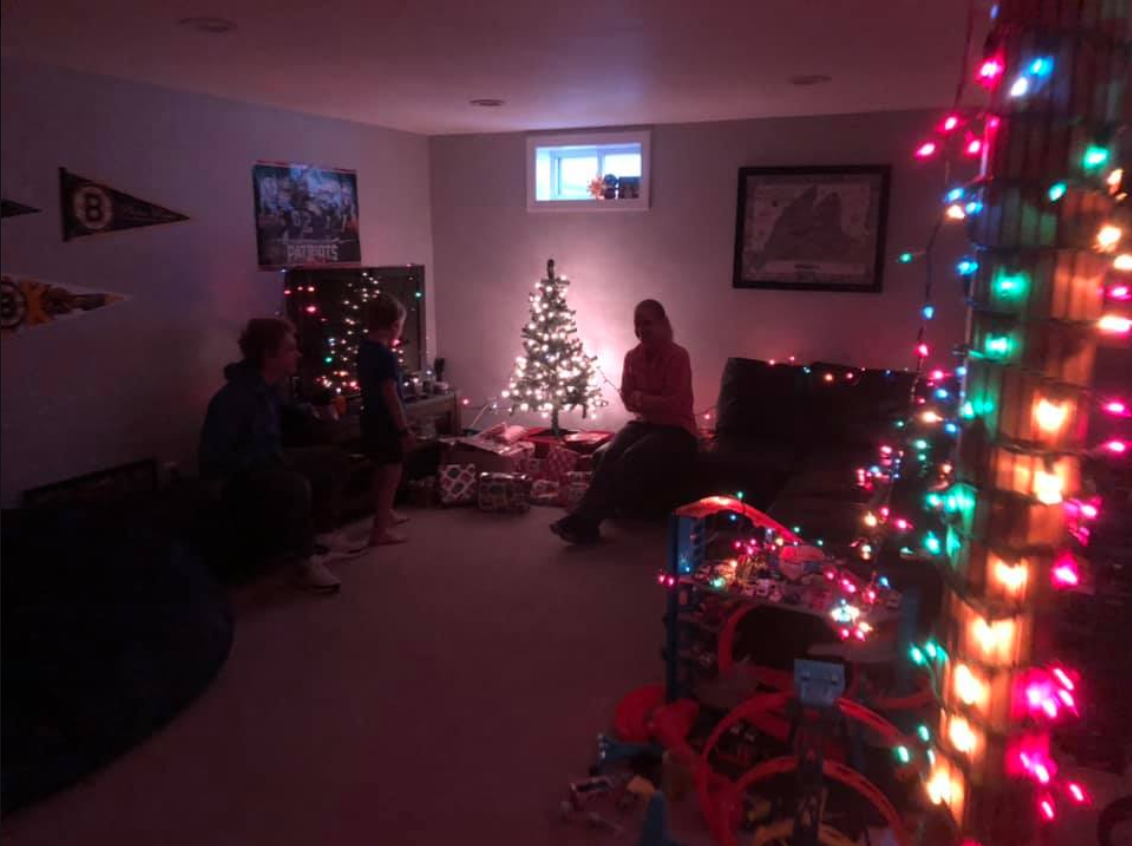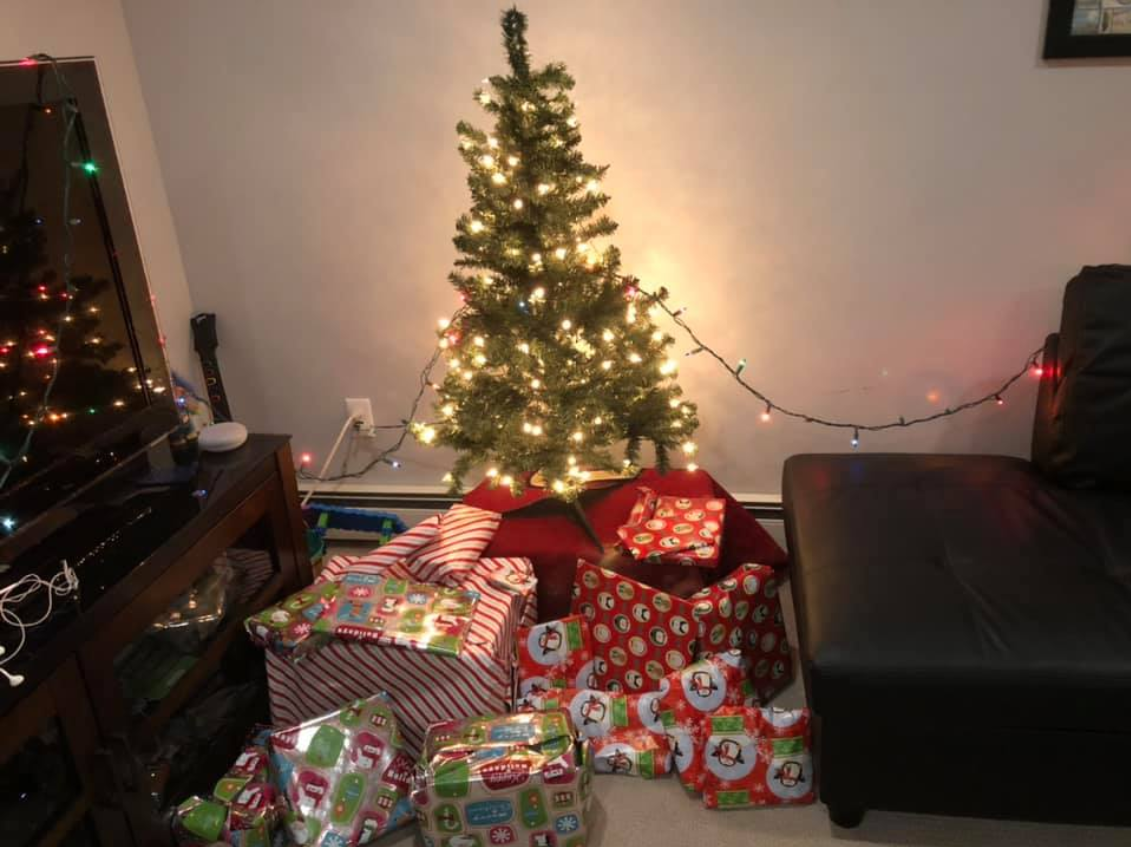 The sneaky dad confessed that he'd actually been orchestrating the to pull the surprise on his family for some time.
"I'd been planning it for a few weeks, with orders from Amazon coming in all throughout," Mark told The Dad. "I'd been waiting to do it because I'm trying to do something special each weekend and Easter was last weekend and my youngest son's birthday was the weekend before."
Oh great. Not only did this guy pull off an incredible surprise, upping the bar for parents everywhere who are trying to find ways to merely survive the pandemic without killing their kids, never mind giving them lifelong memories, apparently he's been putting together special activities every weekend of the quarantine. And he somehow managed to have multiple Amazon deliveries without his wife catching on!
"They were all completely surprised," Mark said, clearly having done everything he could to keep it a secret. "I stayed up until midnight putting it all together and wrapping while they were all in bed."
The resulting pictures he posted to Facebook attest to his family's shock and awe at what he pulled off.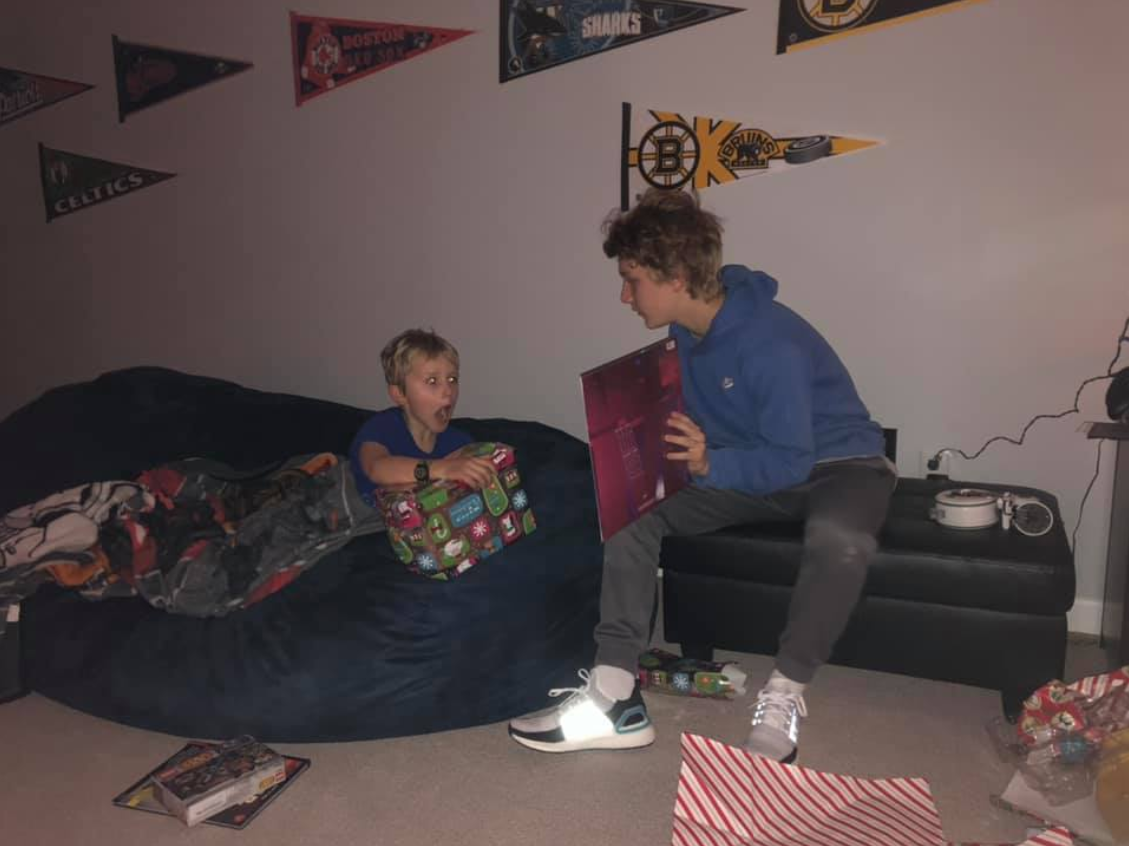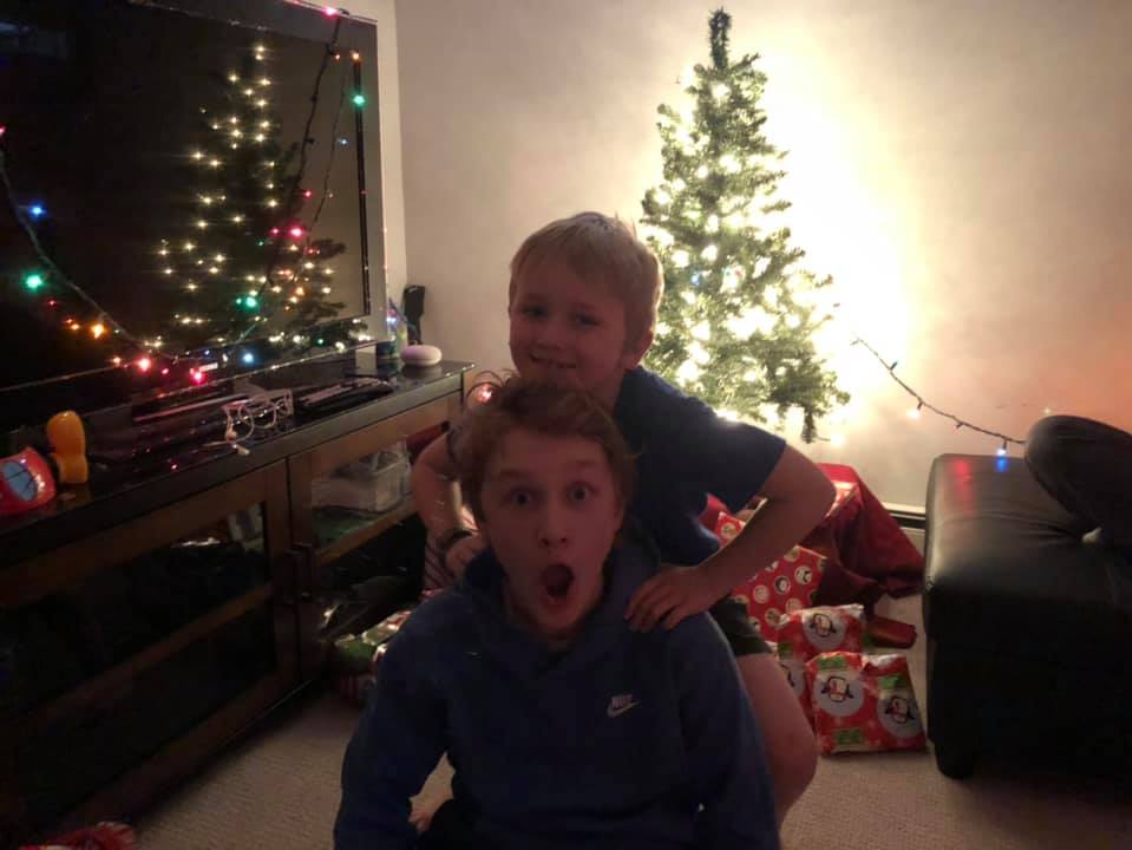 This dude ordered gifts, strung up lights, even managed a Christmas tree! Which was already on hand. ("We have a small fake tree that we put up in the playroom every year in addition to the normal tree we get, so I had it.") Thank God, because if Quarantine Santa had somehow managed to drive up to Vermont to chop down a tree for his little bonus Christmas I was gonna lose it.
To cap it all off, it turns out Mark wasn't the only with some tricks up his sleeve. Mother Nature must have lost track of time as well, totally forgetting it was the middle of spring and thus adding the perfect capper to this dad's amazing treat.
"The kicker was the snow! Total coincidence but made it that much better," Mark admitted.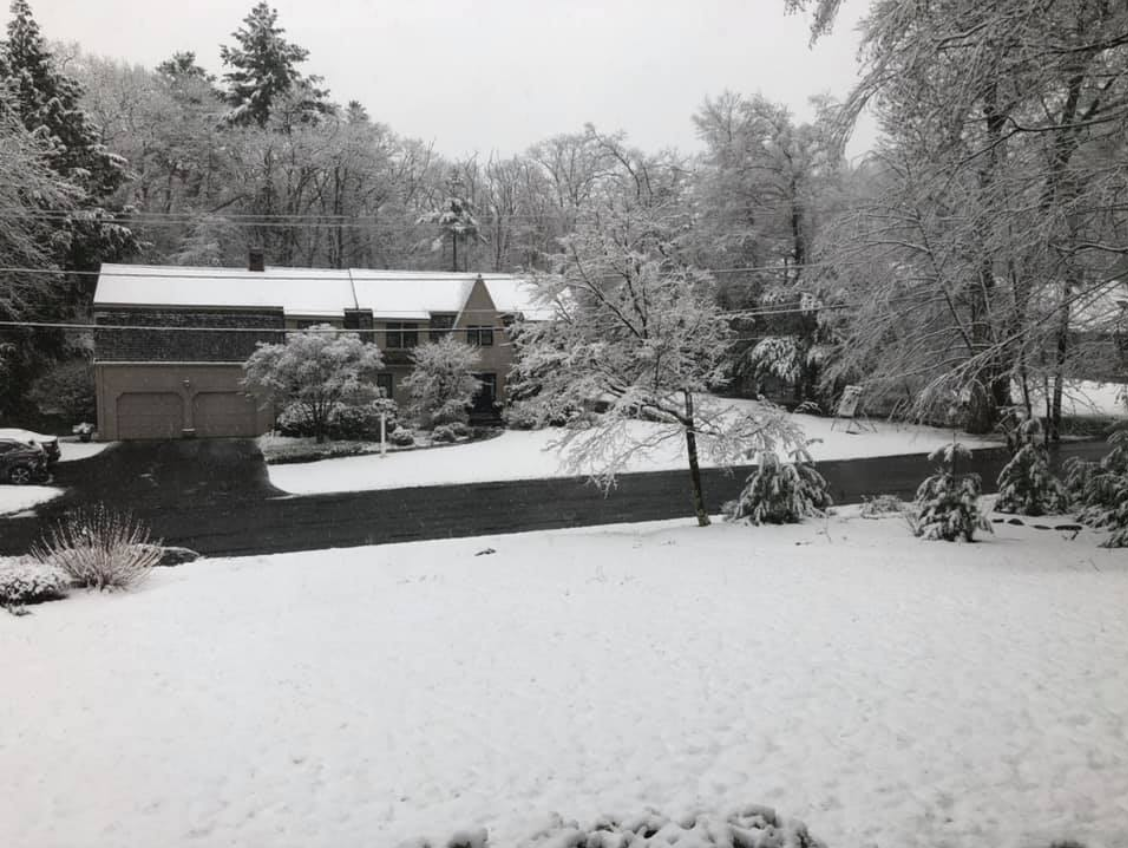 It must have been about the only time anyone was happy to see snow in April.