R2-D2 Subtitles Reveal a Droid Who's Just Sick of Everyone's Shit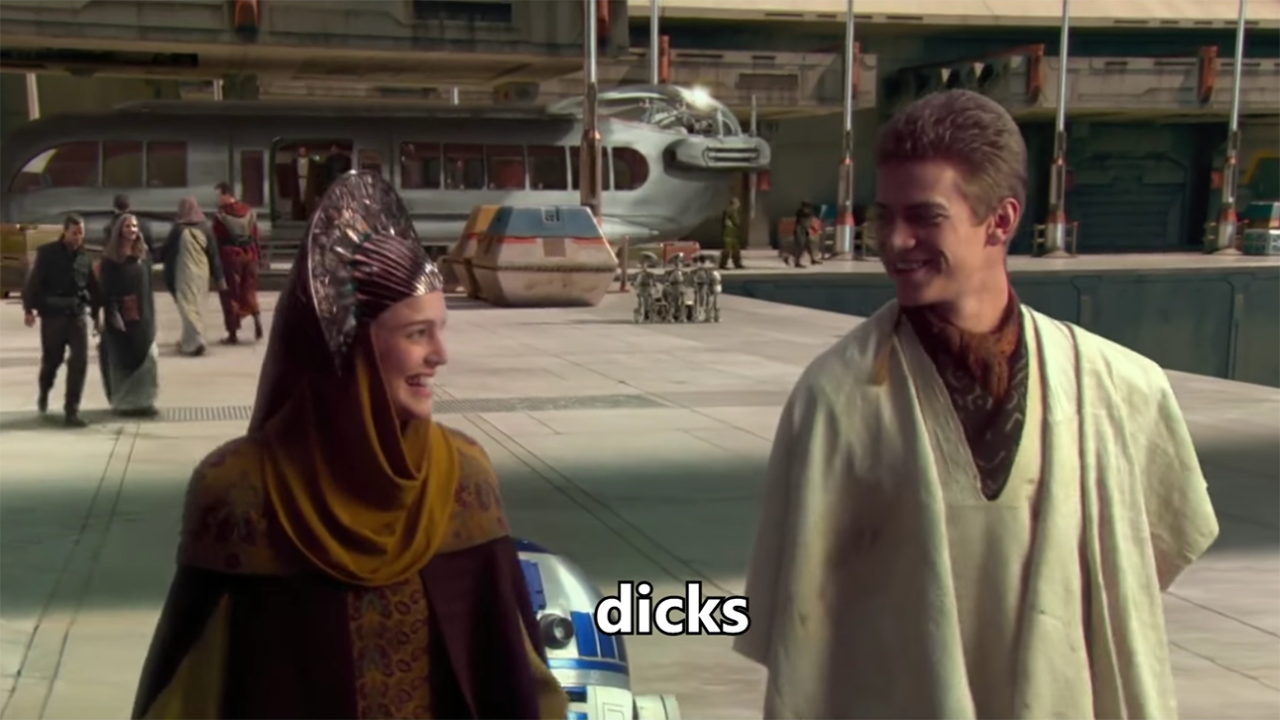 In a galaxy filled with countless alien species and diverse cultures, it makes sense that not everyone speaks a common tongue. Thankfully, George Lucas provided subtitles to the likes of Jabba, Greedo, and others in order to help his largely Earthling audience comprehend the characters and subtleties in Star Wars.
What's surprising, though, is that R2-D2, a character who spans all three trilogies, is left bleeping and blooping without a single caption to help us interpret what he's saying. Sure, we get the gist from straight-laced C-3PO that the little astromech is about as sassy as they come, but the nuances are totally lost on us. Until now.
Youtuber and self-proclaimed "video remixer" Eclectic Method compiled together a number of snippets of R2 from the original and prequel trilogy, finally translating the little droids techno-babble and revealing the hilarious and, uh… colorful language we always expected.
While Eclectic Method's take is objectively entertaining, R2's potty-mouthed vocabulary remains ambiguous in the films—coincidentally, censored as his typical series beeps. God only knows what these classic movies would be rated otherwise.