Rain Brings Some Relief to Areas in Australia, Flooding to Others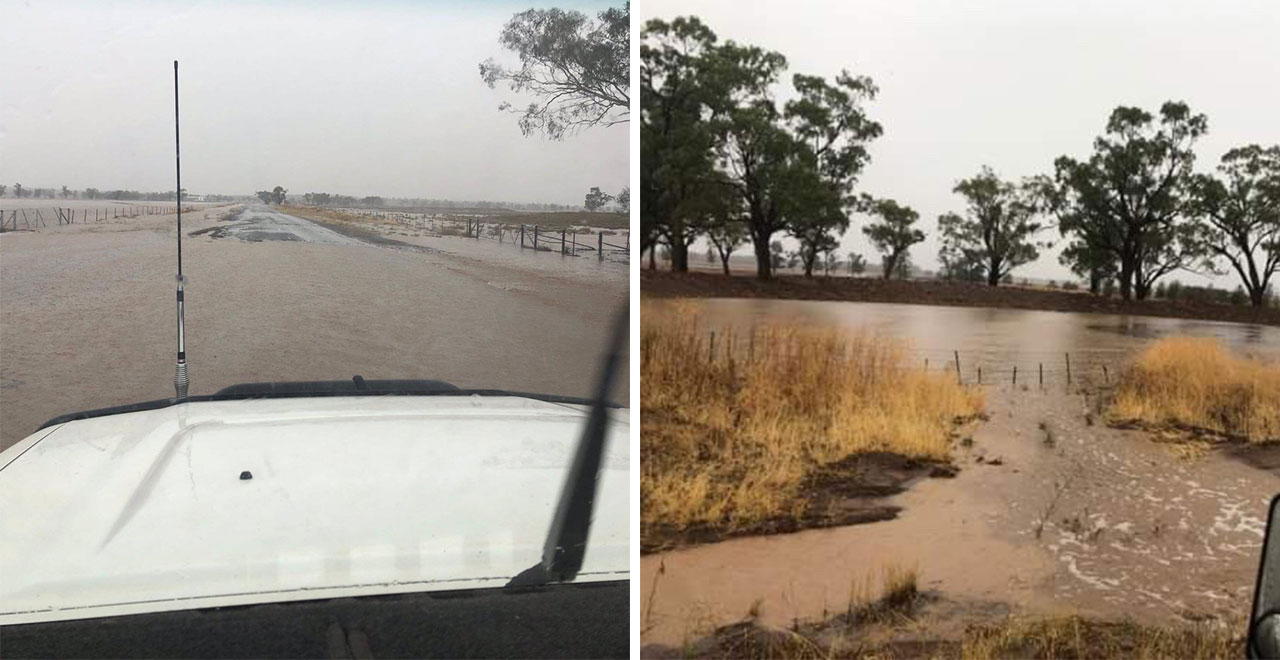 With the Australia bushfires continuing to burn for weeks on end, over 24 million acres has already been scorched with dozens of lives lost along the way. While farmers, residents, and families continue to fight, a small reprieve has finally arrived in the form of much-needed rainfall across the region.
While the New South Whales Rural Fire Service said the rain isn't enough to douse the overwhelming blazes they did say that it "will certainly go a long way towards containment."
The NSW Fire Service taking the opportunity to show a little levity on Twitter.
We wanted to re introduce you to a couple of items that you may not have used in some time. With more than 100 fires still burning across #NSW we are hoping we need to use both of these over the coming days. #NSWRFS #nswfires pic.twitter.com/VI3sMEkNdh

— NSW RFS (@NSWRFS) January 14, 2020
Residents reacted too, but obviously with a sense of cautious optimism.
A great downpour near Cooma on my way to Bega. I truly hope it also made it to the local fire zones, some more of this needed across the very dry country. #cooma pic.twitter.com/pw1UvseiIy

— Daniel Strickland (@DanStrickAus) January 15, 2020
Over 50mm, about 2 inches, has fallen in some areas over a 24 hour period. That's welcome news for a country who has been battling the fires for what seems like an eternity. Nearly 100 separate fires continue to burn through farmland and communities, but thankfully forecasts predict more rain is indeed on the way.
In addition to battling on the frontlines of the blazes, smoke and heat have played havoc with the weather as businesses and municipalities struggle to keep up.
Weather in extremes, heavy smoke on Tuesday, 37 degrees on Wednesday morning and now heavy rain in Melbourne during #AusOpen pic.twitter.com/rRtinwozMz

— Maarten IJzerman (@maartenijzerman) January 15, 2020
Meteorologist suggest that while the rain may be beneficial to containing the fires, it could become "a double-edged sword" due to such dry conditions with chances of major flooding across the region.
Roads are blocked, paddocks are lakes and dams are full! #NSW #rain #boggabri #gunnedah @abcnews pic.twitter.com/KBkIAqzw6X

— Dale Drinkwater (@DaleDrinkwater) January 16, 2020
While all good news in Australia seems to be bittersweet these days, our hopes and thoughts are with everyone impacted.