Gordon Ramsay and his Daughter Tilly are Killing it on TikTok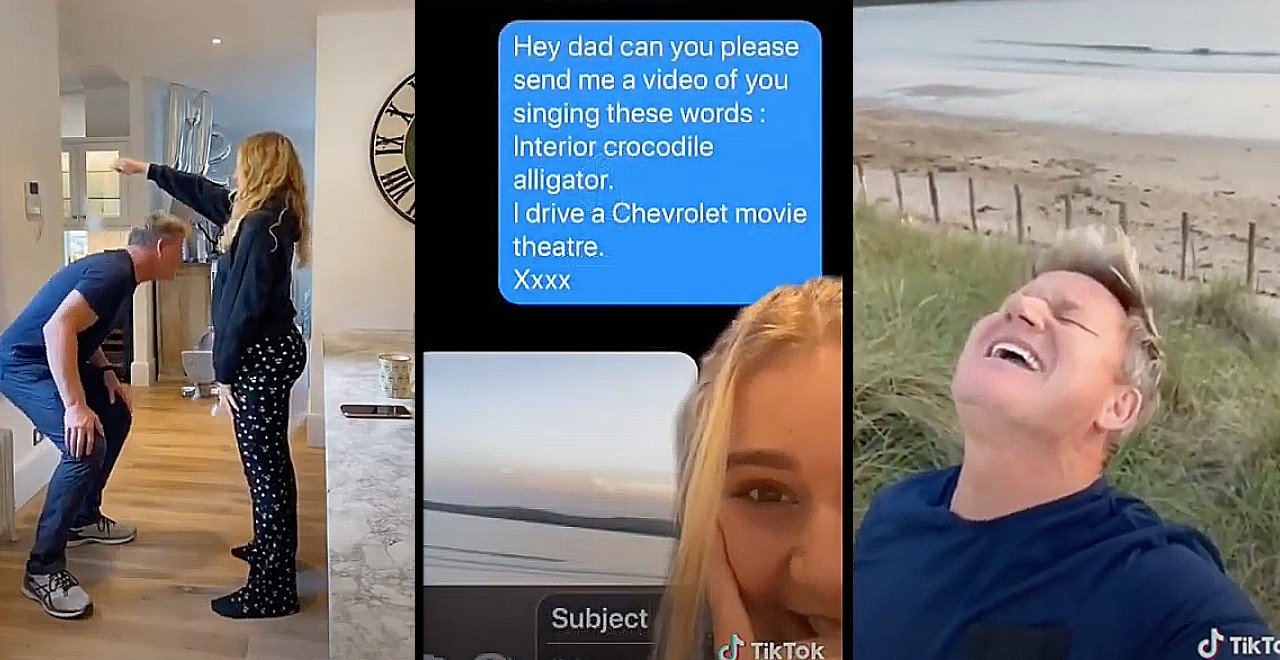 Part of what makes Gordon Ramsay so entertaining to watch is his blunt honesty, along with his almost non-existent tolerance for stupidity. On shows like Hell's Kitchen and Kitchen Nightmares, chefs receive Ramsay's – let's call it "tough love", in the form of heavy sarcasm with a sprinkle of personal attacks. Ramsay's explosive temper and creative insults are a huge part of his TV persona, but occasionally, we get to see a softer side to this sharp-tongued chef.
Unsurprisingly, someone who never fails to bring out Ramsay's softer side is his daughter, Tilly. Ramsay, a father of five, has appeared in several TikTok videos with Tilly – honestly, the pair couldn't be any cuter. It's clear that, like most dads, Ramsey could be roped into doing just about anything to make his daughter smile.
Gordon and Tilly recently participated in TikTok's "Flip the Switch" challenge, in which TikTok users dance to Drake's song "Nonstop". As soon as Drake sings the line "flip the switch," – well, just watch.
The dad-daughter duo also performed a synchronized dance to rapper Yung Gravy's song "Cheryl". The song features lyrics like "juice, sauce, little bit of dressing," so of course, Ramsay captioned the video with "not sure this is a recipe I can get behind".
Most recently, Tilly posted a TikTok video that opened with a text that read, "Hey dad can you please send me a video of you singing these words : Interior crocodile alligator. I drive a Chevrolet movie theater. Xxxx." The lyrics come from a freestyle by Chip Da Rapper, but Ramsay clearly didn't bother to look them up. Instead, well, he really just freakin' went for it.
Ramsey and Tilly make a solid team, and seeing the often rage-filled chef goofing around with his daughter is refreshing. Follow Tilly and Gordon Ramsay on TikTok for more of their adorable hijinks.