Real Life Mario Kart Race Might Be Coming to a City Near You [WATCH]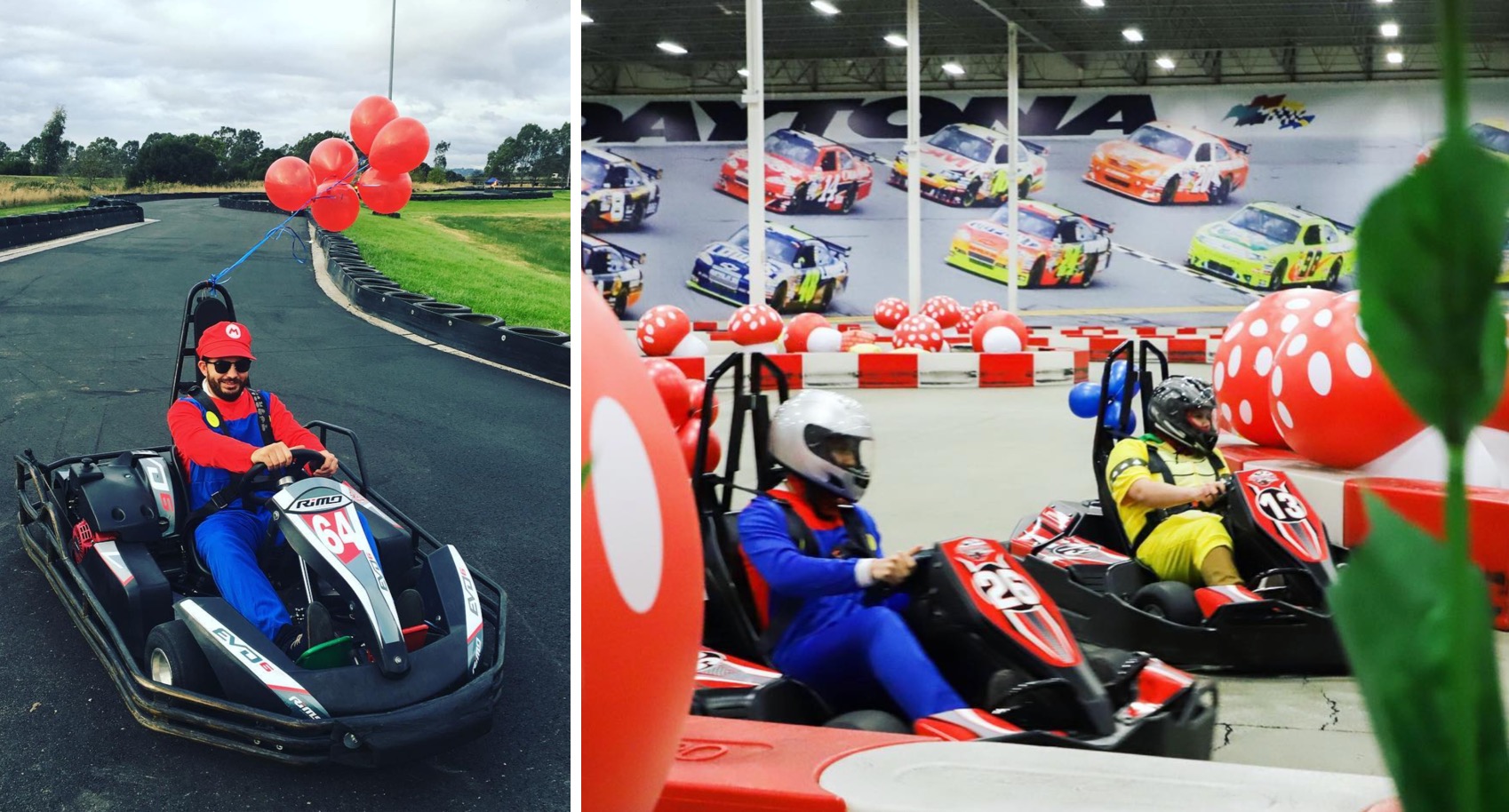 You might think you're top dog (or plumber… or gorilla… or dinosaur) on the race track when you have a controller in your hand, but do you have what it takes to jump in the driver's seat yourself?
Mushroom Rally, a live-action, costumed go-kart race heavily inspired by everyone's favorite Nintendo kart simulator, is traveling around the country, offering Mario Kart fans a chance to finally prove themselves on an actual race track.
As you might suspect, this isn't your typical pop-up rally. Even though it isn't affiliated with Nintendo, racers each choose their own costume (Mario, Luigi, Princess Peach, Donkey Kong, Bowser, or Yoshi) and then put the pedal to the metal on a colorful Mario-themed track.
The Mushroom Rally is in the middle of its tour to cities in and out of the US, with Houston, Miami, and Cincinnati next on the schedule. The fastest overall lap time in each city earns a spot in the Mushroom Rally Finals in Las Vegas.
Interested in joining a race? Tickets will set you back $55 and go-karts can handle anyone weighing less than 300 lbs and under 6-foot-7. The price also includes your Mario-themed costume rental, so don't worry about having to track down the perfect Donkey Kong get-up before race day (unless you just want your own, of course).
View this post on Instagram
The qualifying races are restricted to adult drivers only but most rally locations have set times for underage drivers to use the track, too.
On Rally day, competitors will each participate in a preliminary race, the winners of which will go on to compete in a second race where they can win cash and video game-related prizes. Also, even if they don't have the fastest times, racers can earn prizes and even a spot in the Las Vegas finals by collecting the most stars on the track!
The day is also filled with a number of prize giveaways and music from an in-house DJ so don't expect the party to end when you cross the finish line.
For additional information regarding future events and ticketing options, check out MushroomRally.com.