Celebrities Recreate Quarantine 'The Princess Bride' for Charity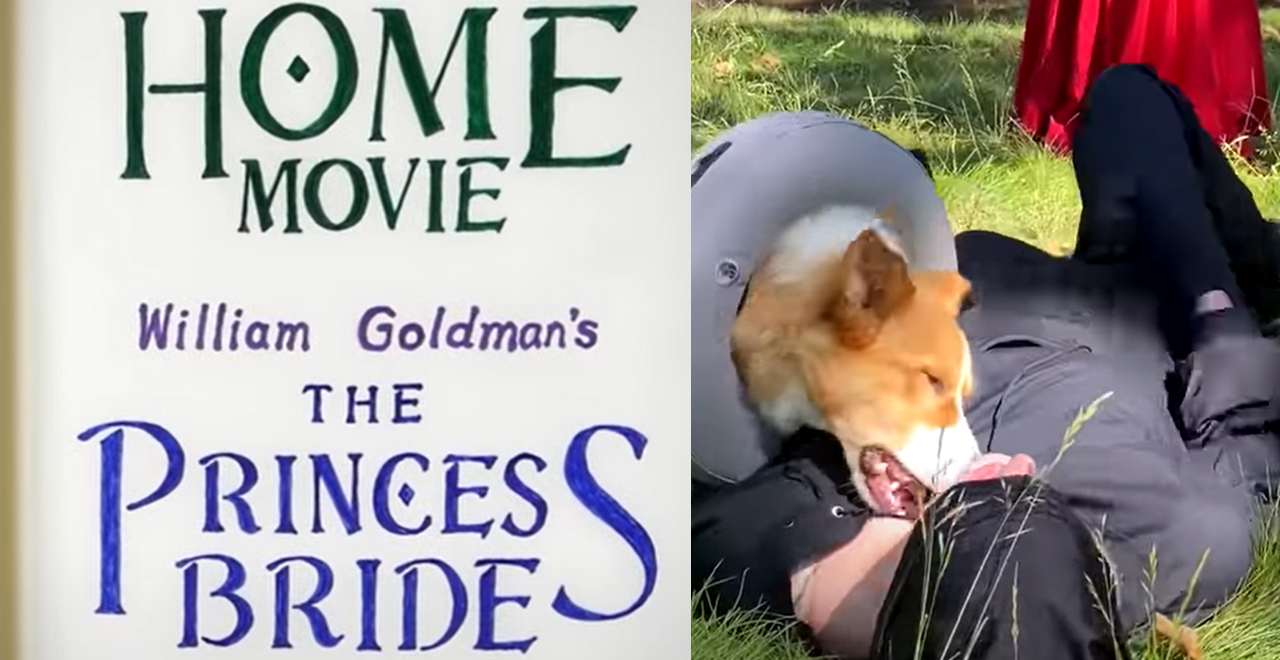 The Princess Bride, like Back to the Future, is one of those perfect movies that fans do not want to see remade, under any circumstances.
Of course, the COVID-19 quarantine isn't just any circumstances. So a bunch of celebrities – actors and comedians and musicians – decided to use their free time to make a new version of the 80s classic. The good news, it's not for the big screen, and the production values aren't exactly big-budget level, and it was for a good cause: to raise funds for World Central Kitchen, which helps keep restaurants afloat during the pandemic.
Director Jason Reitman (of the forthcoming Ghostbusters sequel) had the idea, which isn't that different from the star-studded script readings he's been organizing in Los Angeles over the past few years.
"The week that the stay-at-home order came through in California, I just woke up one of the first mornings, I think like most people did, feeling as though, All right, I need to be able to do something of value," Reitman told Vanity Fair. "I just thought, Can we remake an entire movie at home? And I had seen that a fan-made Star Wars had been done. I just started reaching out to actors I knew, saying, 'Is this something you'd want to do?' And the response was kind of immediate and fast. It was like, 'Oh—that sounds like fun.'"
Reitman recruited a whole collection of talented folks to step into the movie's iconic roles, with multiple actors taking over throughout, including Common, Sam Rockwell, and Neil Patrick Harris in various scenes as Westley (originated by Cary Elwes), Tiffany Haddish and Jennifer Garner as Princess Buttercup, Hugh Jackman as the evil Humperdinck. Joe Jonas and Sophie Turner's gender-swap Buttercup and Dread Pirate Roberts, Lucas Hedges pops up, as do Jack Black, Patton Oswalt, and Diego Luna.
It's messy and fun, with bizarre props and makeshift costumes, and it's time to stop reading about it and actually watch some: