Redditors Share The Daddest Things Their Dads Have Ever Done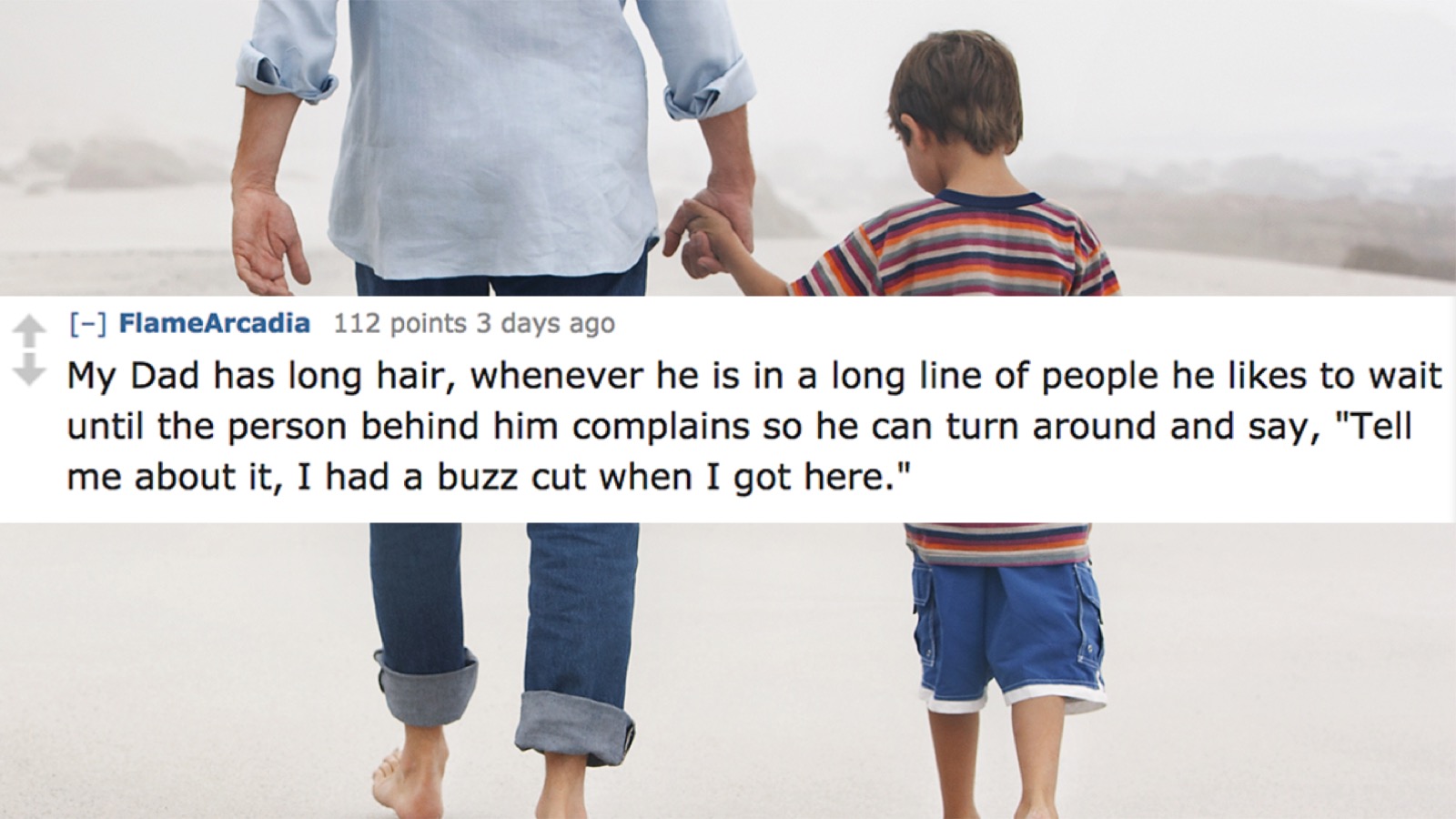 Has your dad cracked a dad joke during a Seger song? Maybe blocked the thermostat with a New Balance sneaker? These Redditors weigh in on the daddest things they've ever witnessed their dads do.
1. An alternative to turning this car around.
2. If you're hungry, he's Austria.
3. Roasted. Er, sorry, baked.
4. God bless servers for dealing with our dads…
5. …and cashiers…
6. …and imaginary telemarketers.
7. This one might take a second.
8. Father knows your hot dog cravings best.
9. Checkout lines are like open mic workshops for dads.
Check out the full list here. Tell us about the daddest thing you've ever seen (or done!) at [email protected]. Include a pic or a video and we may feature you so that the whole world can share in your cringe.